Nida Azwer Sale Eid Summer Collection 2022 Upto 50% Off
Nida Azwer Summer Sale Collection 2022 is in trend these days. And the designer is now providing up to 50% off prices on all luxury eid summer edit collections. Let's enhance your formal look with these various styles at the best prices.
Furthermore, all summer dresses are specially design for modern women at discount prices. This year brand Nida Azwer's collections contain kurtas, shalwar kameez, frocks, and many trendy outfits along with trousers, tulip shalwars, ghararas pants, etc.
Nida Azwer Summer Sale Collection 2022
Nida Azwer designer start working in the Pakistani fashion industry in 2005 to till now. Every year several summer sales traditional collections are launch for women. Furthermore, the eid sale collection 2022 is also added in this post to get the perfect cool look.
Nida Azwer Eid Sale collection is completely fit to wear on any occasion. Therefore, today shop online brand dresses at the official online store. Let's scroll down this page and get all the important information about brand sale dresses.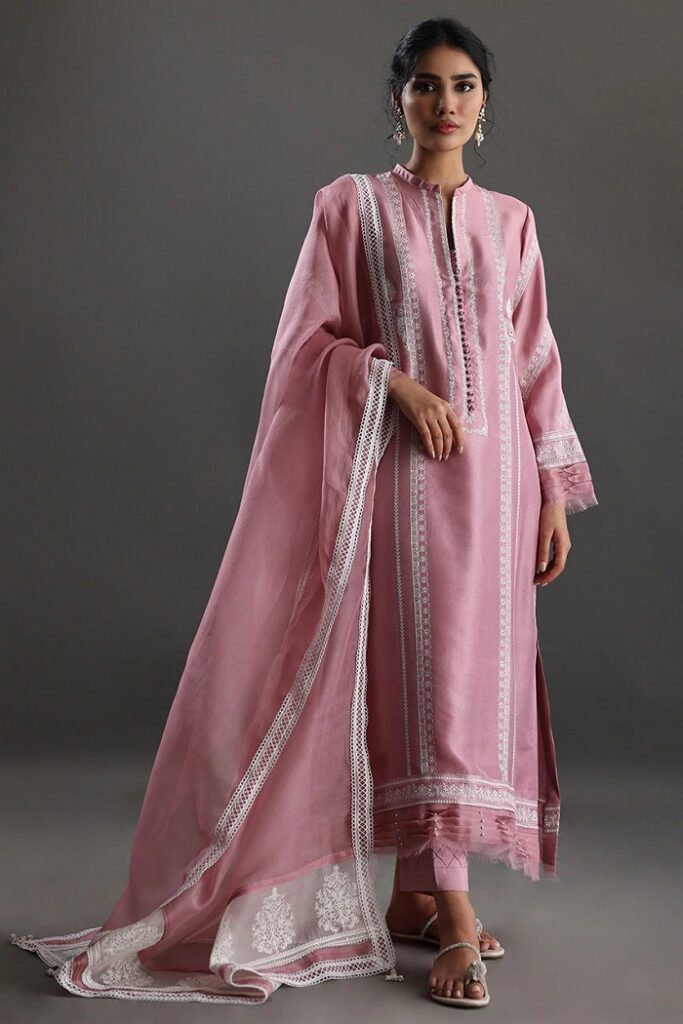 Stylish light pink color beautiful Mughal themed embroidered silk shirt with dupatta and trousers for just $354 only.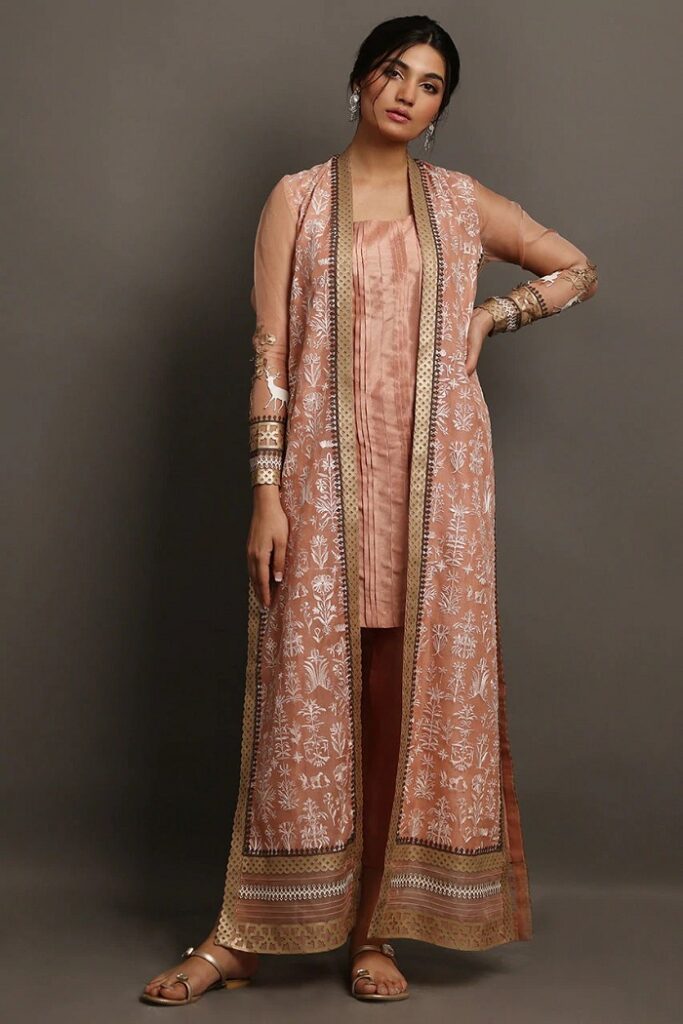 Beautiful coral jacket in a shade of gold, white, and grey inspired by Mughal traditions and pure silk straight shirt available for $486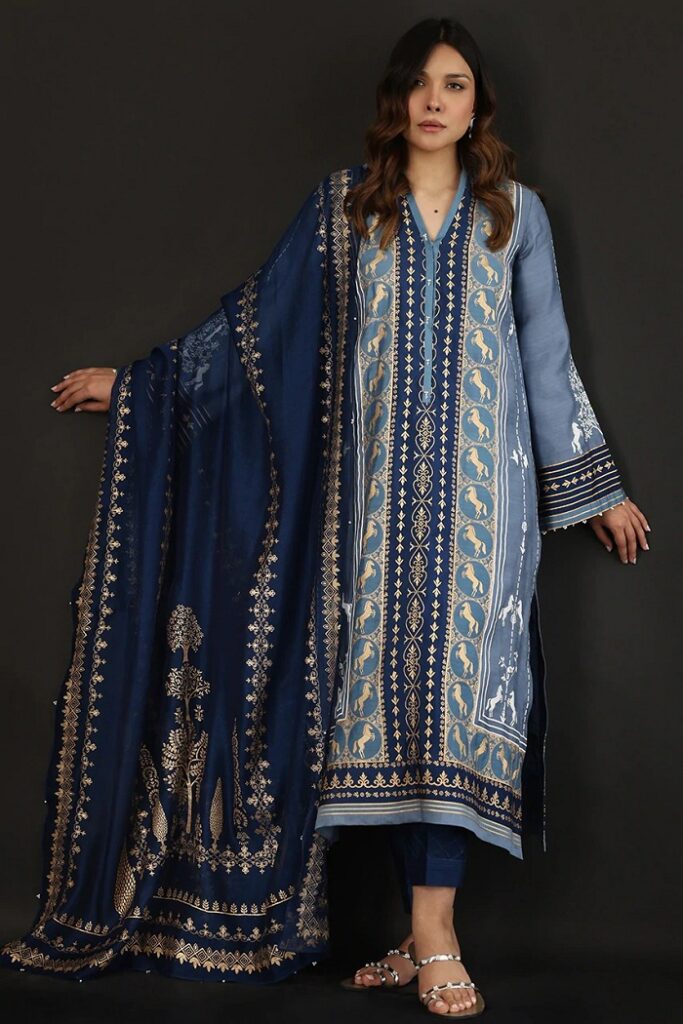 Luxury 3piece unstitched suit $79 only.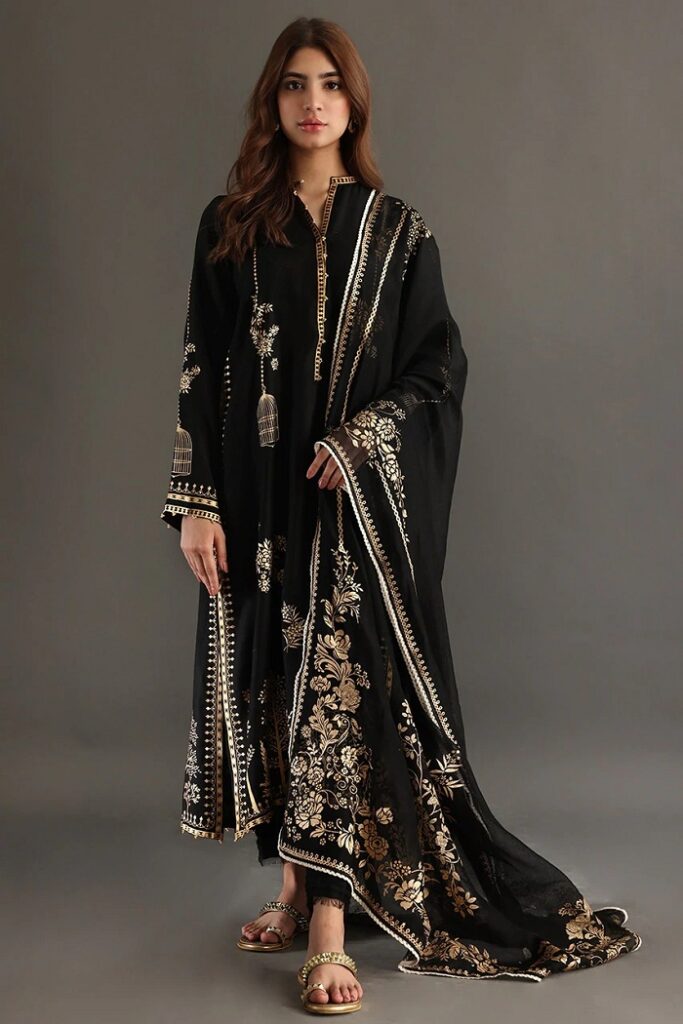 Get a modern summer look with this black and golden color embroidered 3piece un-stitch suit for just $75 only.
Green joy 3piece luxury suit $160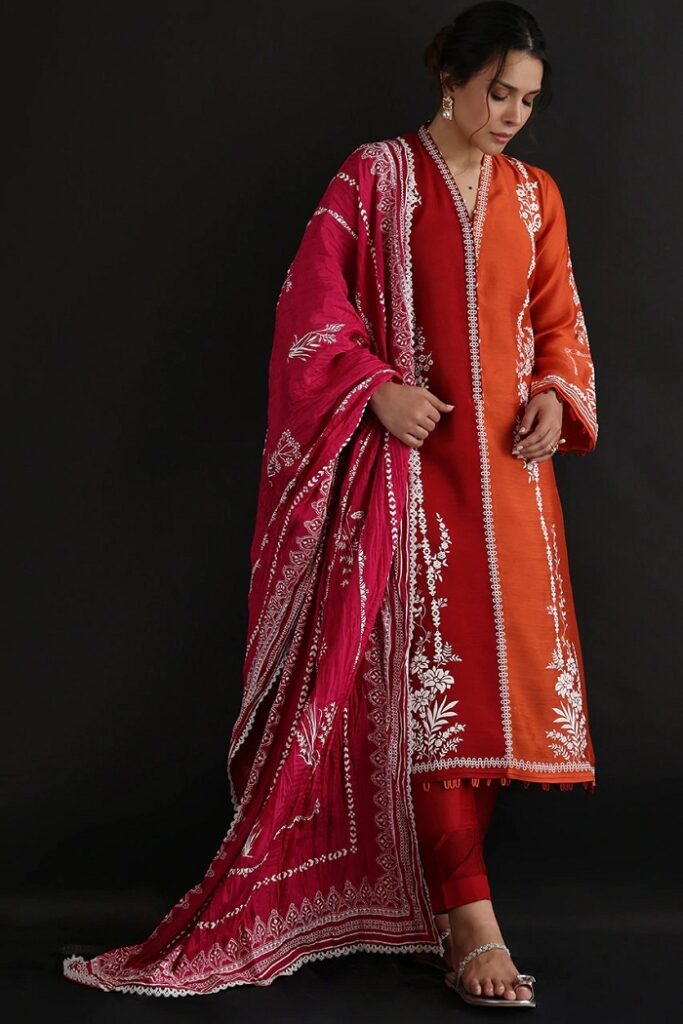 Printed Khaddar silk luxury three-piece suit $94 only.
Nida Azwer Unstitched Festive Dresses
Girls get the most luxurious nida azwer un-stitch festive dresses collection to wear at all seasonal and festive occasions. These unstitched luxury dresses are the best and can provide your desired modern fashion look at discount prices.
Here are all the latest dresses gave below with prices. The below-given dresses are available for up to 50% off prices at brand outlets and online stores. Moreover, all these given dresses are fully fancy and made with handwork to give fancy look.
See More: Mtj Sale 2022 With Price Unstitched And Stitch Collection's
Stylish black & white embroidered organza silk shirt with dupatta and silk trousers available for PKR:82,028 only.
semi-formal cherry red raw silk shirt, trousers, and dupatta available for $354 only.
Feel more stylish with this off-white color kaftan embroidered dress with shade of blue with pearl for a perfect season look available for $269 only.
A beautiful embroidered work lilac dream pure silk shirt with printed organza dupatta and straight trousers $311 Only.
3Piece Lawn Sale
Nida Azwer brand is now providing beautiful unique digitally printed 3piece lawn suits sale collection 2022. Below all pictures are containing the latest lawn unstitched dresses for women.
Navy blue color hand woven silk shirt with printed dupatta and trousers $94 only.