Alkaram Studio Winter Collection 2023 With Price
Alkaram Studio Winter collection 2023 Unstitched with the price is now available online & in-store. This winter gets yourself the most beautiful floral printed unstitched fall winter "Meray Mann Main" vol-1 dresses. Furthermore, alkaram new arrival winter dresses featuring Maya Ali and Bilal Asraf with many new magical prints.
As we all know that Alkaram studio is one of the leading clothing brands in the winter list collection 2022-2023. Furthermore, alkram fashion brand is also famous for its latest winter wear casual and semi-formal wear shalwar kameez and Kurti styles. Due to the growing demands of women's wear, men's wear, and kids' wear outfits. Every new season many other fashion brands surprise their customers with the new launching of beautiful Alkaram studio Winter Unstitched collections in high-quality fabrics.
Alkaram Studio Winter Collection 2023 With Price
Furthermore, this year brand has shared this new Alkaram studio Winter Unstitched which is designed according to coming year trends. Here in these post-winter outfits, we can see that new digital prints that are best to wear for party wear and other occasional events. Or girls you can find this winter unstitched collection of outfits in 2Pice and 3-piece suits for karandi, khaddar, linen, and silk fabrics.
Furthermore, all these winter outfits by alkaram studio contain colors like blue, black, purple, black, and beige that is perfect colors for all winter season 2021-22. Stylostreet has brought new arrival Alkaram studio winter collection 2023 volume-1st with a price for ladies.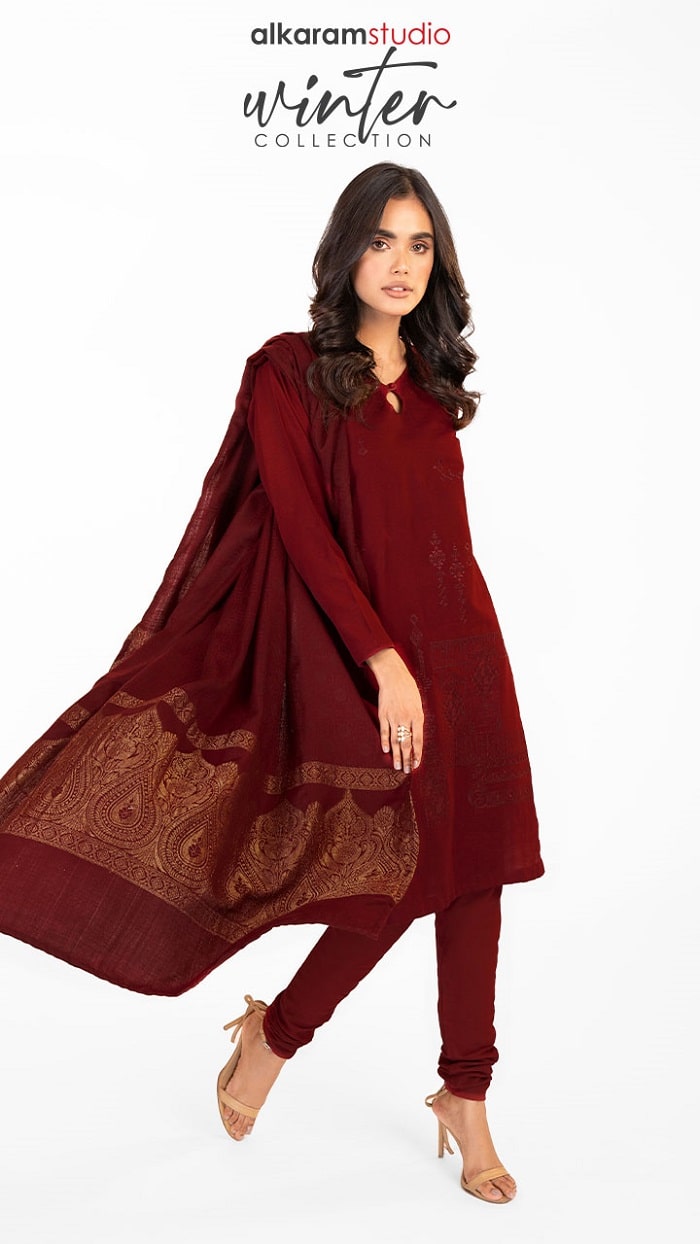 New Arrival Alkaram Studio Winter Unstitched 2023 (Shop Online)
Alkaram Studio is one of the clothing brands in Pakistan that people await from the start of every season. As in many previous posts, we are sharing all leading Pakistani fashion brands. Winter unstitched and ready-to-wear collection for women for men's wear.
Girls enjoy this season with dazzling designs of Alkaram's winter unstitched collection 2022-23 for women. Here in this post, we can see that all dresses are completely unique. And best for traditional wear for modern women. The price of each dress starts from PKR: 2900/- to PKR:4000/- only. This amazing and stylish winter collection is comprised of a further collection within it named Alkaram studio 2022-23.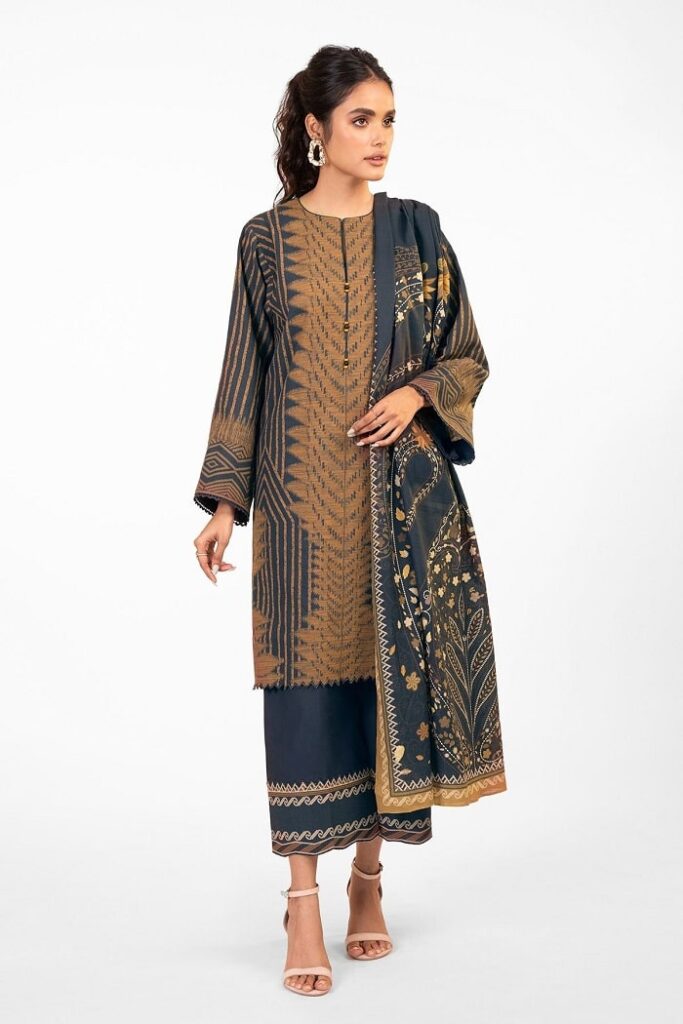 2pc printed khaddar suit PKR:2,850/- only.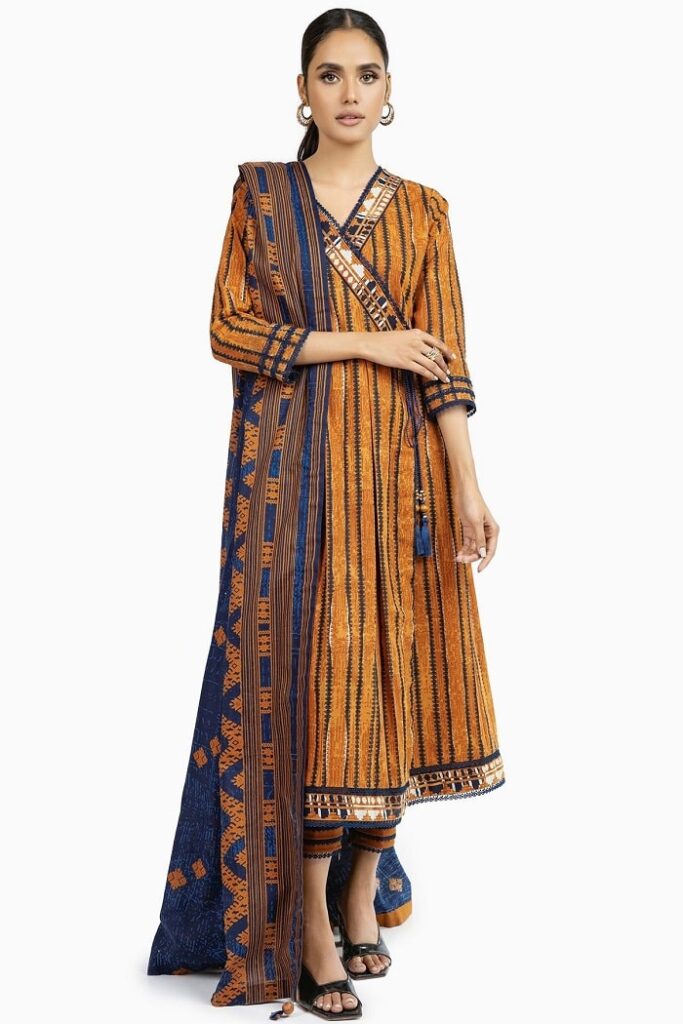 Unstitched yellow color 2p khaddar suit for fresh winter look buy now PKR:2,950/- only.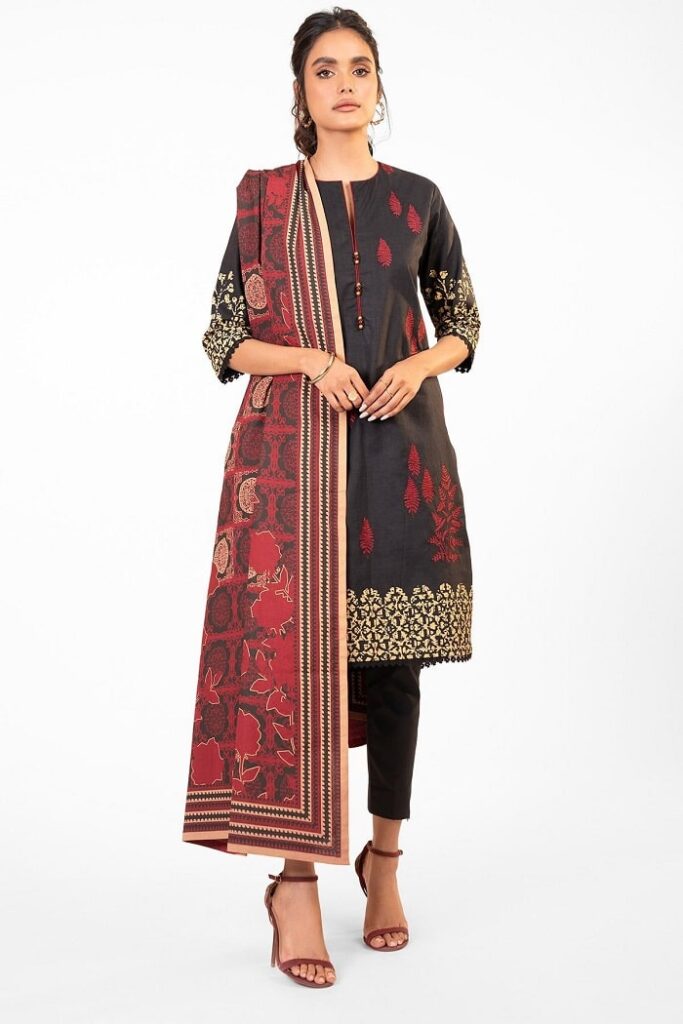 2pc embroidered warm fibre shirt and dupatta PKR:4,650/- only.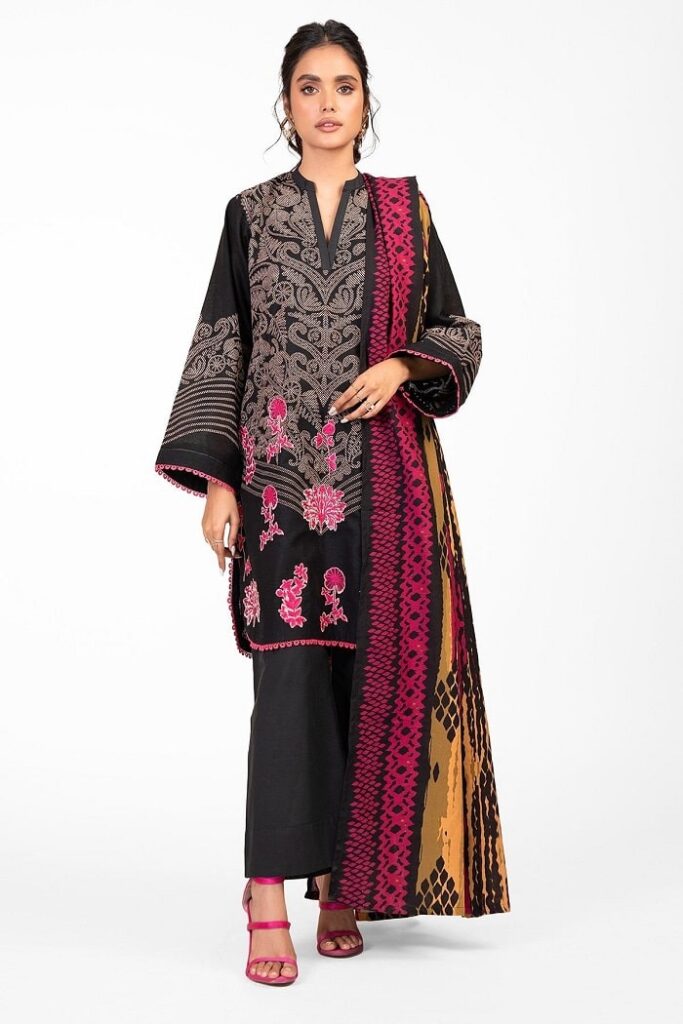 Winter black embroidered khaddar suit by alkaram brand available for PKR:4,450/-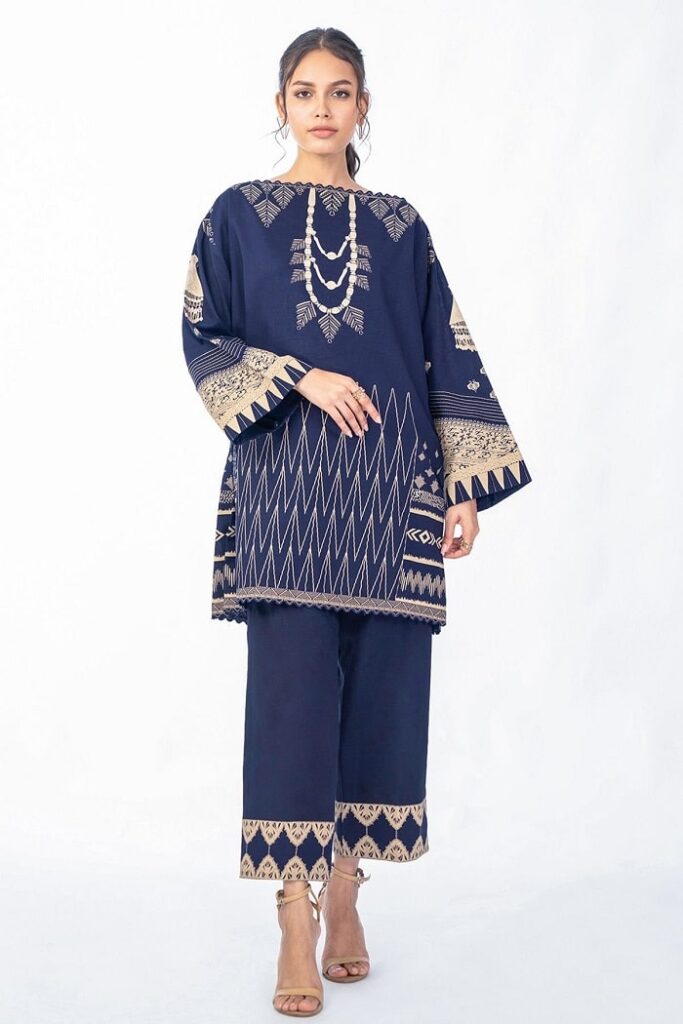 Alkaram studio winter vol-1 navy blue 2piece khaddar suit PKR:2,950/-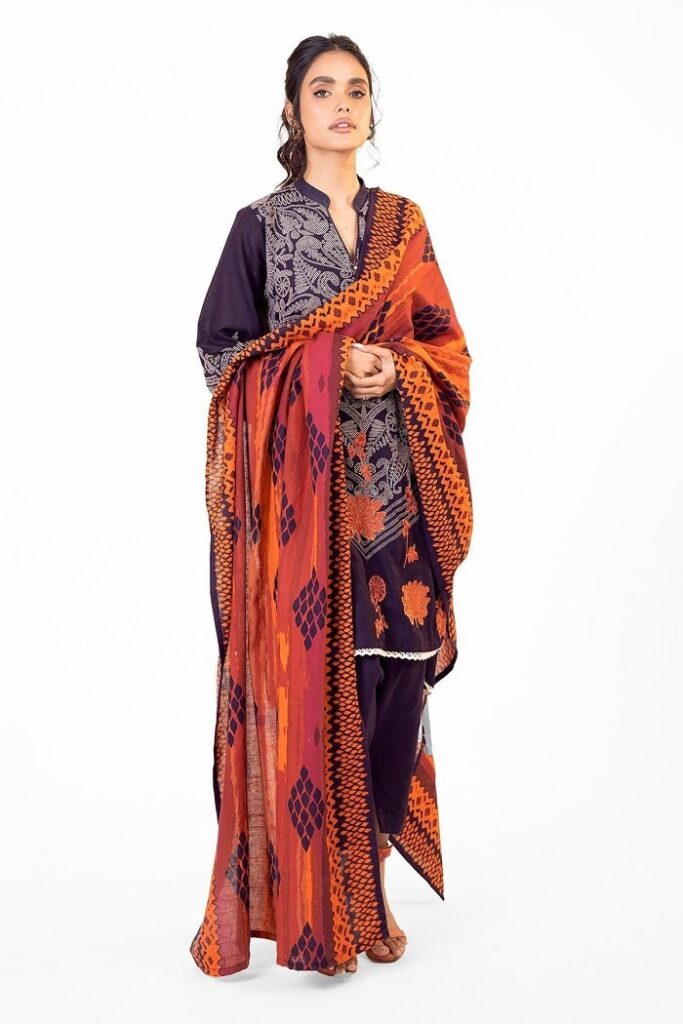 Purple winter printed khaddar unstitched 3piece suit PKR:4,550/- only.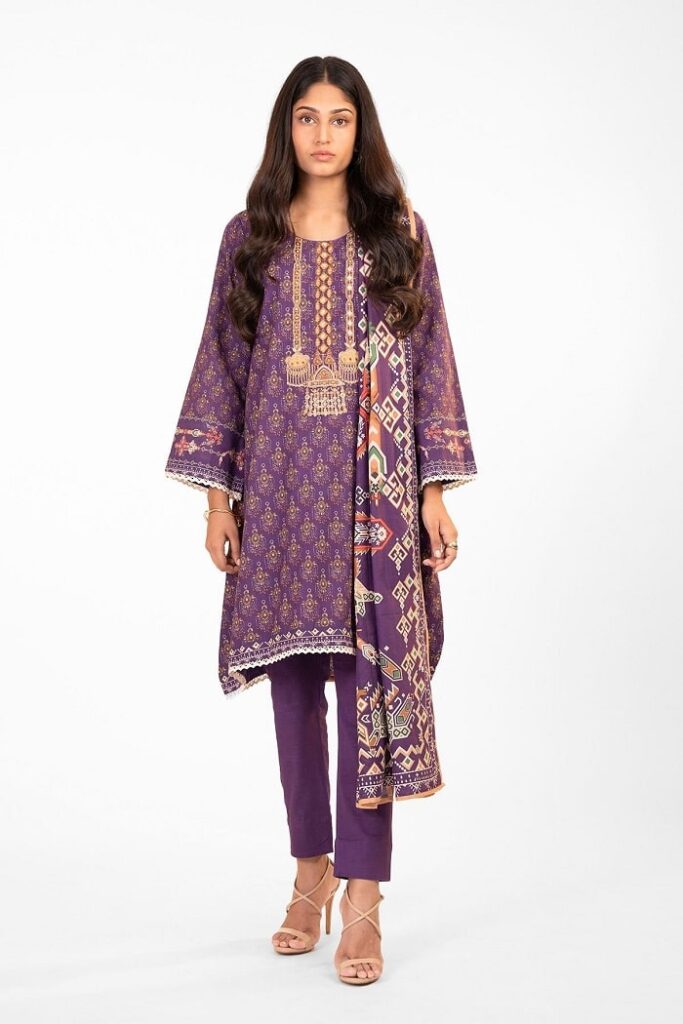 Purple winter khaddar 2 pc embroidered suit PKR:3,250/- only.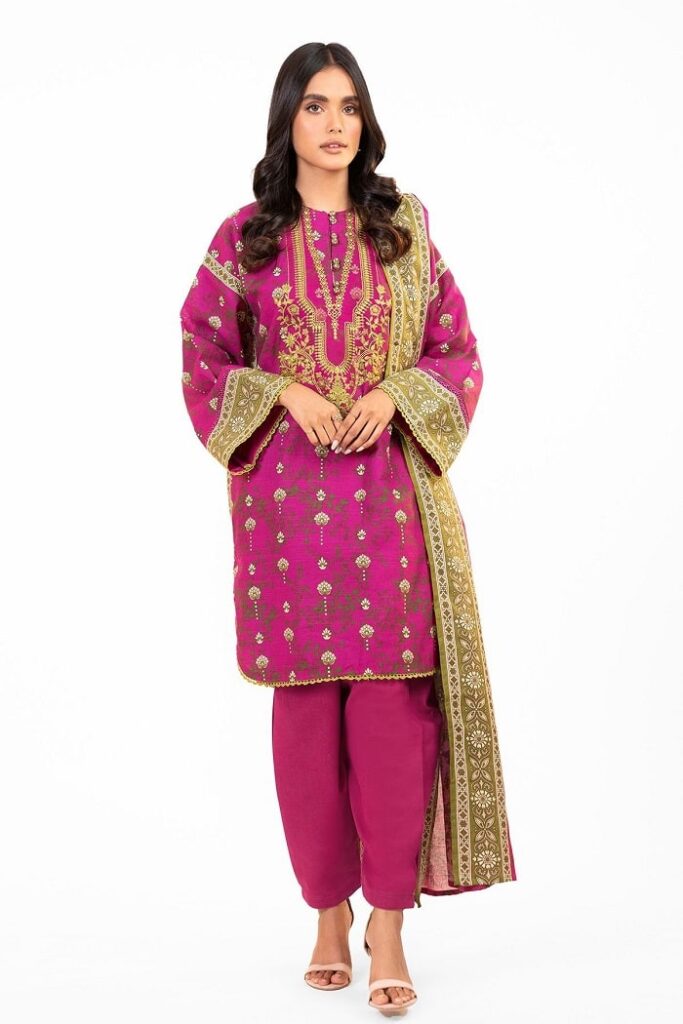 3pc khaddar embroidered magenta color winter suit PKR:4,650/-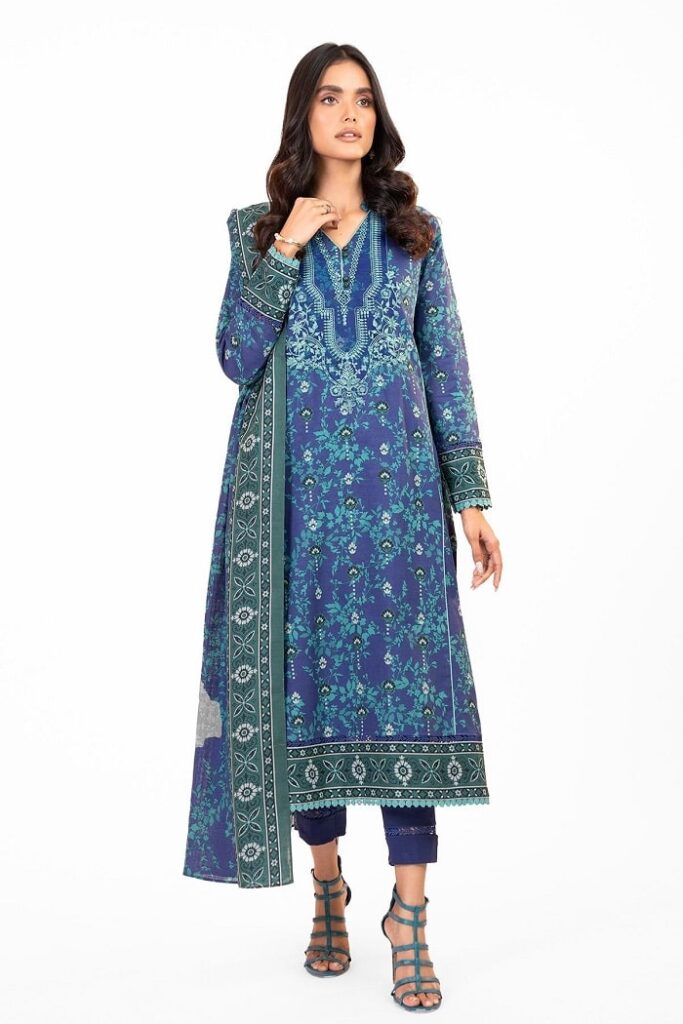 Blue light khaddar winter unstitched 3-pieces suit PKR:4,650/- only.
Get an inspring winter look with embroidered viscose 2pc suit PKR:3,550/- only.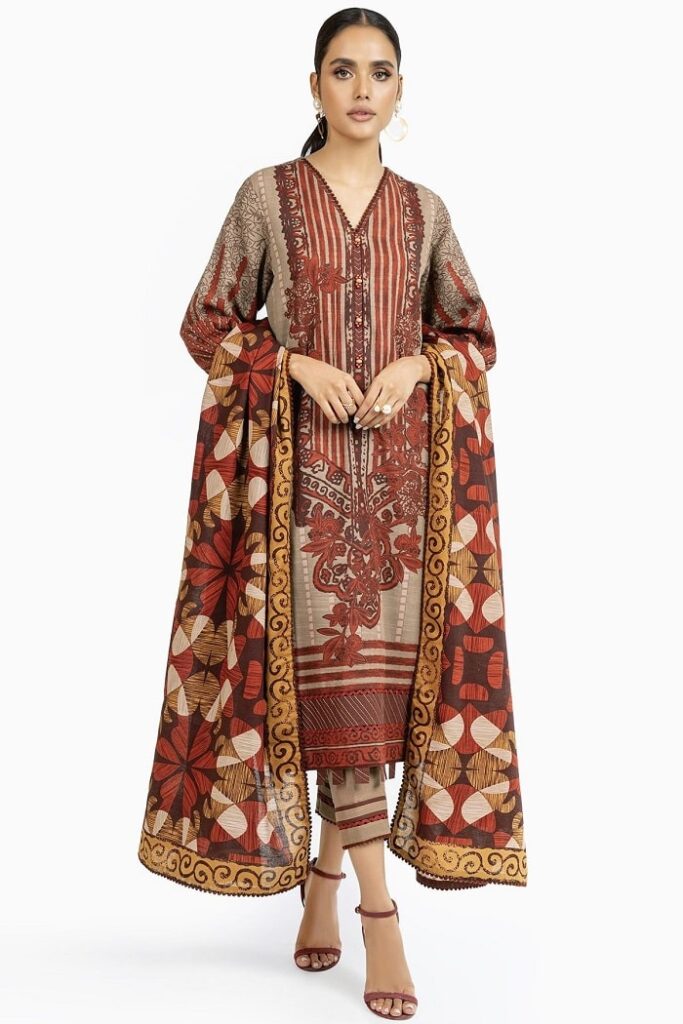 Rust printed khaddar 2pc suit PKR:2,850/-.
Twill viscose 2pc pink winter suit PKR:2,950/- only.
Beautiful Alkaram Winter Dresses For Women
Furthermore, all the winter unstitched prints and designs are best and amazing for embroidery use. In order to enhance the chic and classy look use multi-color order. And tassels on the neck or on the border of shirts and dupattas. Shop online for these winter shirts at prices starting from PKR:2300/- to PKR:3400 only.
floral printed 2pc printed winter suit PKR:2,950/-
Beige winter embroidered twill viscose unstitched vol-1 for women PKR:3,550/- only.
Winter orange khaddar suit for women PKR:4,650/- only.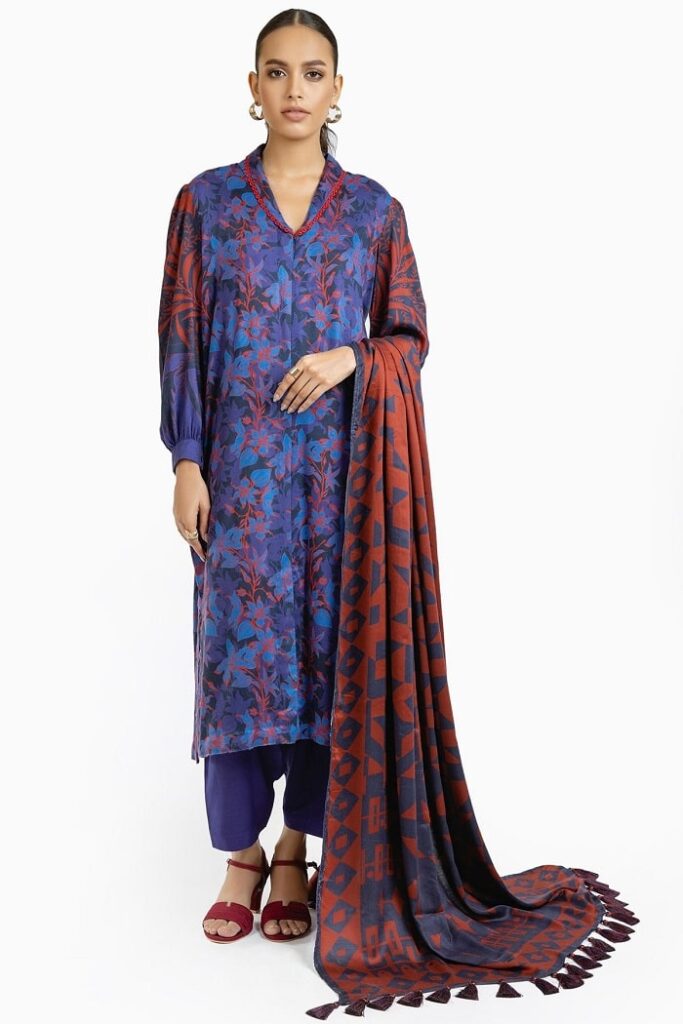 3-piece suit PKR:4,050/-
PKR:4,650/- only.