Kross Kulture Sale Upto 50% Off Season End Collection 2022
It's time to buy a new and fresh summer wear collection by leading brand Kross Kulture Sale 2022 season end collection for women. This brand newly launched its new summer fashion fun collection for ladies. Get ready to buy Kross Kulture season end Sale 2022 summer/winter wear collection for women.
As we can see the whole summer wear collection contains new designs simple and will complete your seasonal traditional look. Furthermore, all of these dresses are designed in the designing variations of some work and little pattern designs for a unique look. Hence, these summer clothing line dresses are perfect for all age groups. Would you like to buy Kross Kulture Sale collection dresses up to 50% off the price?
Kross Kulture Sale 2022 Hot Summer Discount | Ready To Wear & Unstitched Fabrics
With the multi-color combination added to this collection, get ready to wear light and soft fabrics in summer. Women's really love to add this brand unstitched sale collection in their wardrobe for family gatherings and dinners parties. Furthermore, all dresses price have been set reasonable for all class women. So, we can say that kross culture brand summer collection has one collection for a fantastic seasonal look.
Designers know the customer's demand, therefore all prints are inspiring women in Pakistan. Get ready to buy new inspiring summer 3-piece dresses at the sale price range. Furthermore,  all these suits can give you a strong vitality and cross-season appeal. These new designs of dresses can provide you with a combination of strange colors and natural colors patterns in a new look.
See More: Kayseria Shawls luxury Collection With Price
A beautiful embroidered grey color chiffon shirt PKR:8,590 PKR:3,436 only.
Two-piece sparkling black color embroidered frock with maroon net dupatta PKR:8,690 PKR:4,345 only.
Get ideas summer look with this stunning two-piece yellow color embroidered chiffon shirt and trousers PKR:7,990 PKR:3,995 only.
Traditional Anghrakha style orange shade fancy three-piece suit PKR:11,490 PKR:8,043 only.
A stylish ochre color shirt having a collar and open front with full sleeves and cuff and front pockets available for PKR:3,490 PKR:13,96 only.
Summer tilla work organza red shirt with matching lining one-piece PKR:5,190 PKR:2,595 only.
Pretty Light Pink pattern summer season embroidered net shirt PKR:5,290 PKR:2,645 only.
Winter Sale For Dresses for Women
Here we are sharing some winter sale dresses for trendy women. Kross Kulture brand provides up to 50% discount on all season end winter dresses. Therefore, today buy online your favorite suit and save more money for your next shopping.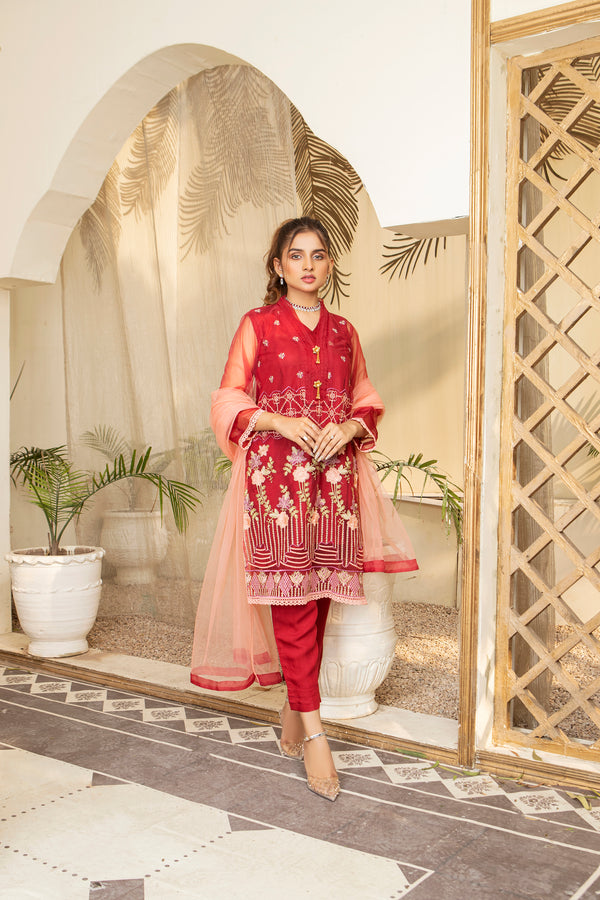 Luxury Pret Red Color 3 Piece Suit PKR:7990 PKR:3196 Only.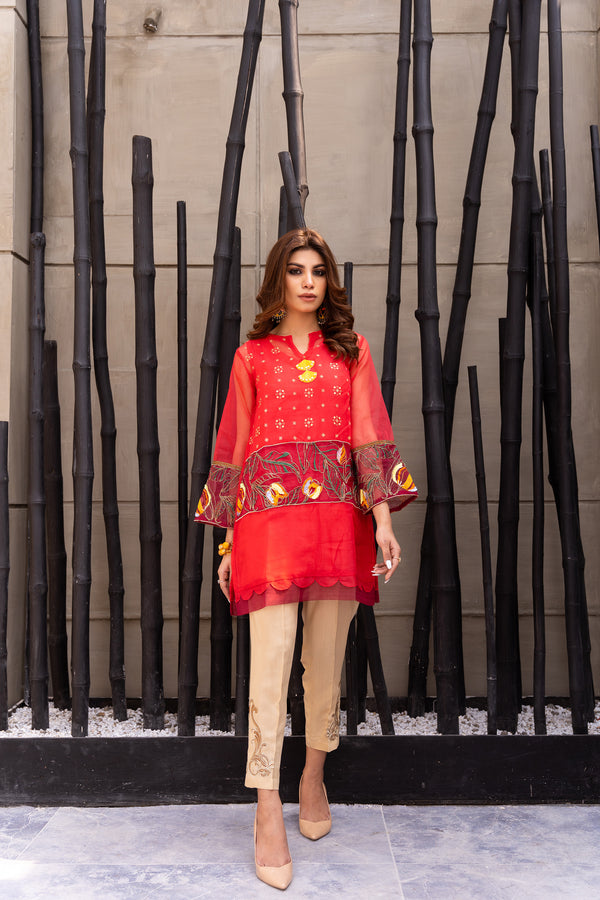 Coral Organza Shirt With Multi Color Embroidered Work 1Pc PKR:6190 PKR:2476.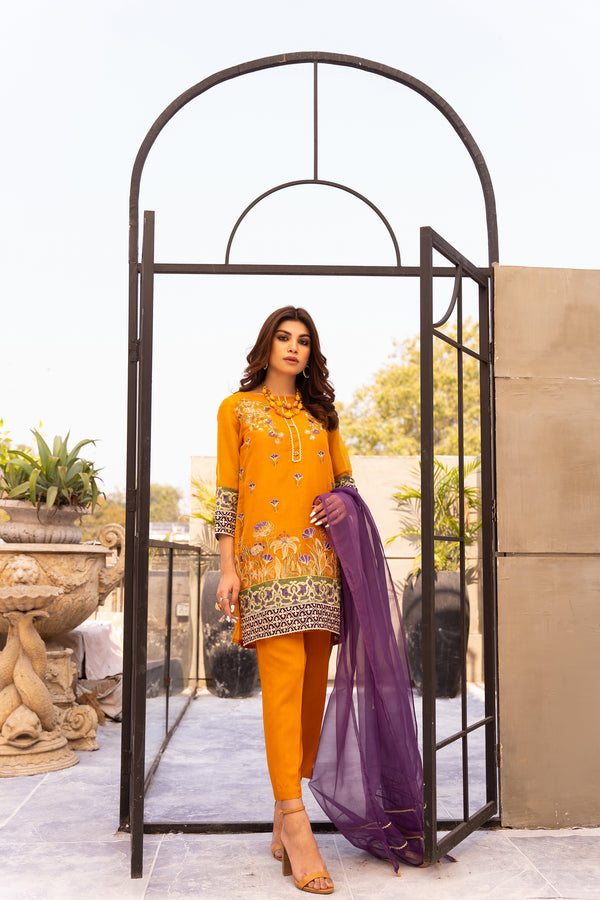 3 Piece Cotton Net Ochre Shirt, Trouser, And Dupatta PKR:9890 PKR:3956.
Kross Kulture 3Piece Luxury Suit At Sale Price 50% Off PKR:9690 PKR:3876.
One Piece Digitally Printed V-Shape Neckline Shirt for Ladies PKR:3490 PKR:1396.
A beautiful cross kulture beige color jacquard shirt with grey and blue color woven patterns available PKR:5450 PKR:2180 Only.
Get a perfect summer look with Digital Print Shirt with V-Neckline and laces Available PKR:3890 PKR:1556 Only.
Purple color beautiful net embroidered shirt buy now for trendy winter look available PKR:8290 PKR:4295 Only.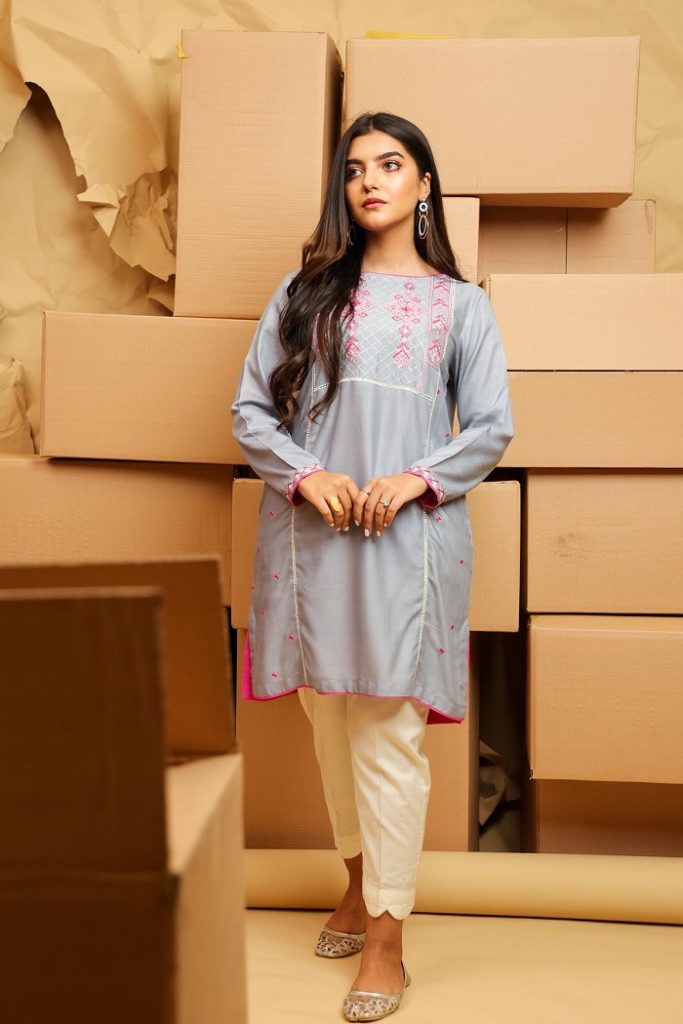 A beautiful Grey Color Shirt/Kurta With Pink Embroidered Work On Sleeves and neckline available PKR:2690 PKR:1345 Only.
One Piece Black Color cross slub shirt with embroidered work on neckline available for PKR:2890 PKR:1445.
Kross Kulture Sale Fresh Green Color Shirt Pair With Beautiful Digital Printed Cotten Net Dupatta Available PKR:8190 PKR:4095 Only.
New Arrival Winter Sale Collection 2022
All of these winter Kurtis collections by Kross Kulture are best to wear on winter days. This collection contains black, white, brown, silver, green, golden, and pink colors suits. Kross Kulture also provides khaddar and karandi collection is best to wear in the winter season. Kross Kulture brand now provides sales on its all-winter collections for women.
Get ready for new gorgeous winter arrival luxury designs multi combinations shirts. Each shirt contains unique designs & embroidery work on it. Let's join our winter wear collection by Kross Kulture brand 2022. Furthermore, all these shirts are also best to wear during wedding days in Pakistan. Be ready to wear new arrival winter dresses for women's 2022.
Stylish Purple color one-piece kurta with pink embroidered work available at sale price now PKR:3690 PKR:1845 Only.
A beautiful Beige Color One piece jacquard frock with full embroidered work on neckline and sleeves available up to 50% off price now PKR:4290 PKR:2145 Only.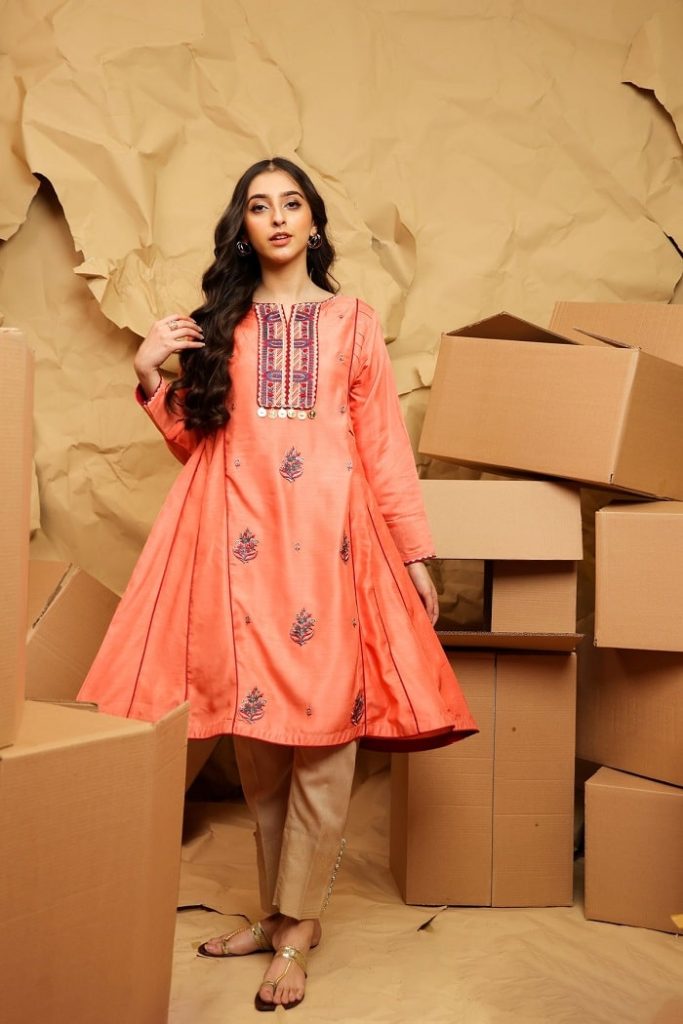 Stylish Frock Designs for young girls by kross kulture brand available at sale price now PKR:3690 PKR:1845 Save 50%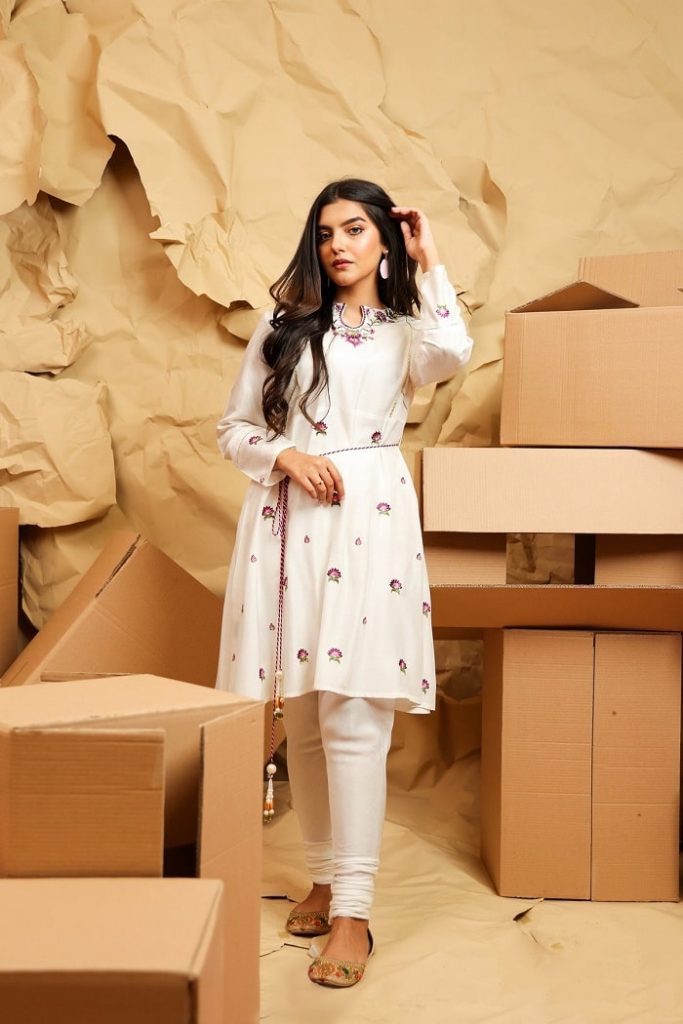 White Color Frock With Embroidered Neckline Available 50% Off Price Now PKR:3790 PKR:1895 Only.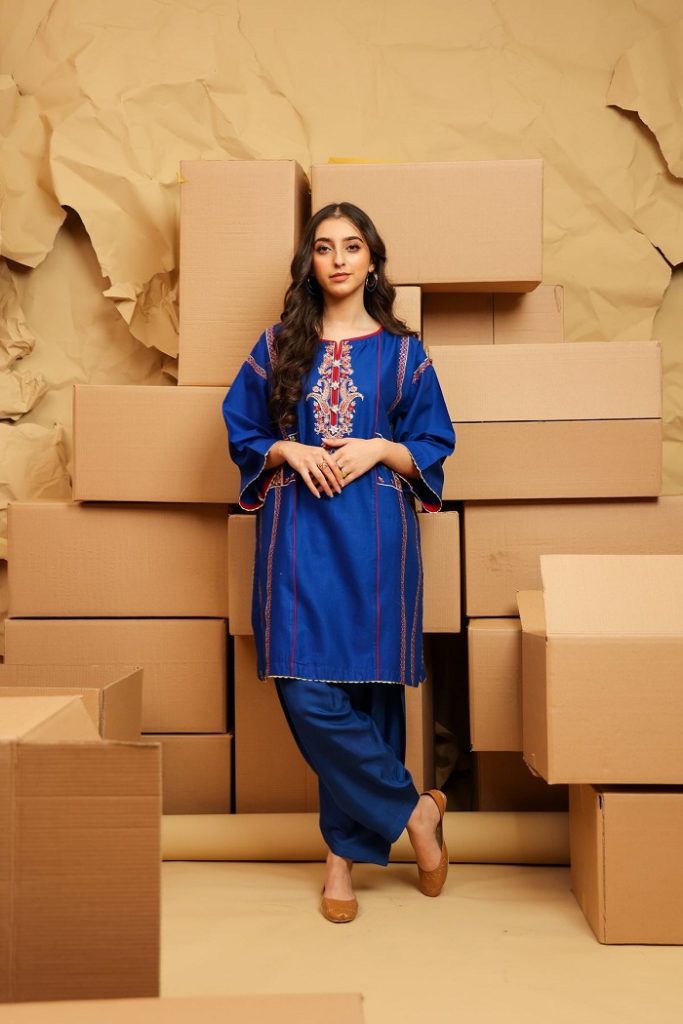 Stylish One-Piece Blue Color Shirt Ethnic Embroidery On the Neckline 50% Off Price Now PKR:3990 PKR:1995 Only.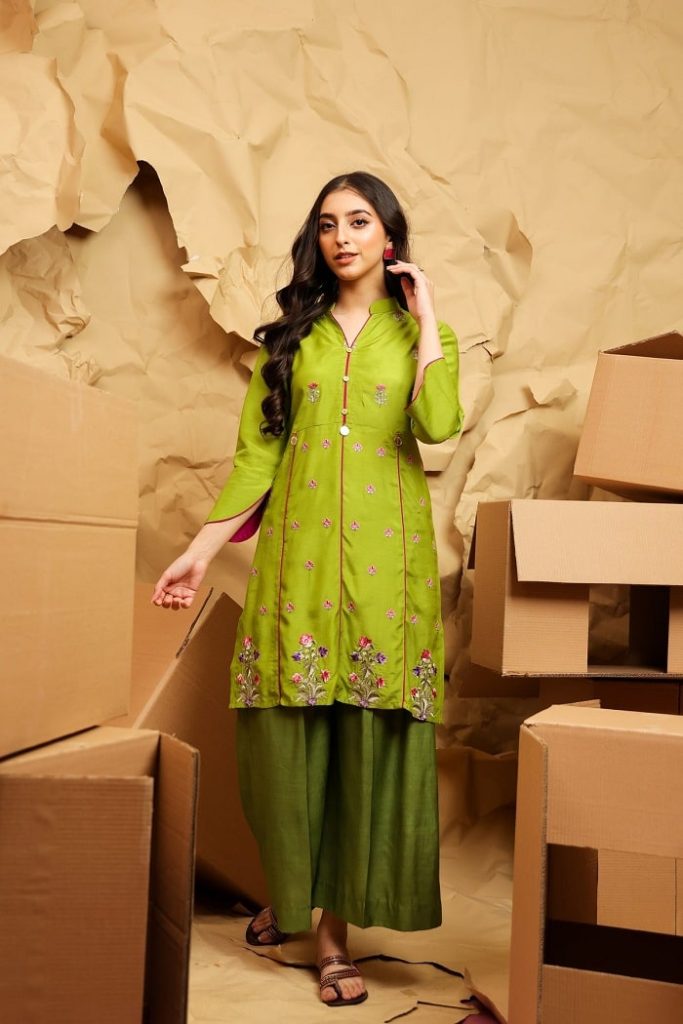 Furthermore, get a gorgeous look with a green color shirt having beautiful floral embroidery work on the front available PKR:3290 PKR:1645 Only Save 50% from Kross Kulture sale collection 2022.
Yellow Color Perfect Shirt for Girls having cross slub colored with embroidered neckline PKR:3490 PKR:1745 Only.
Kross Kulture Season End Collection 2022
Get ready for fully embroidered festive wear shirts with worked dupattas. Floral work with laced and gold layers enhances these shirts' shining. The price range of these winter shirts starts from PKR:1095/- To PKR:3500/- Only.
Red Color Frock With Embroidered Work available at sale price now PKR:3690 PKR:1845 Only.
Stylish Embroidery Jacket with handwork on the front available in berry color One-Piece for PKR:7490 PKR:3745 Only.
Stylish 3 Piece Pink Color Kurta with blue embroidered dupatta paired with trouser available PKR:9690 PKR:4845 Only.
Beige color one-piece kurta with embroidered floral Work on it available up to 50% Off price now for PKR:2990 PKR:1495 Only.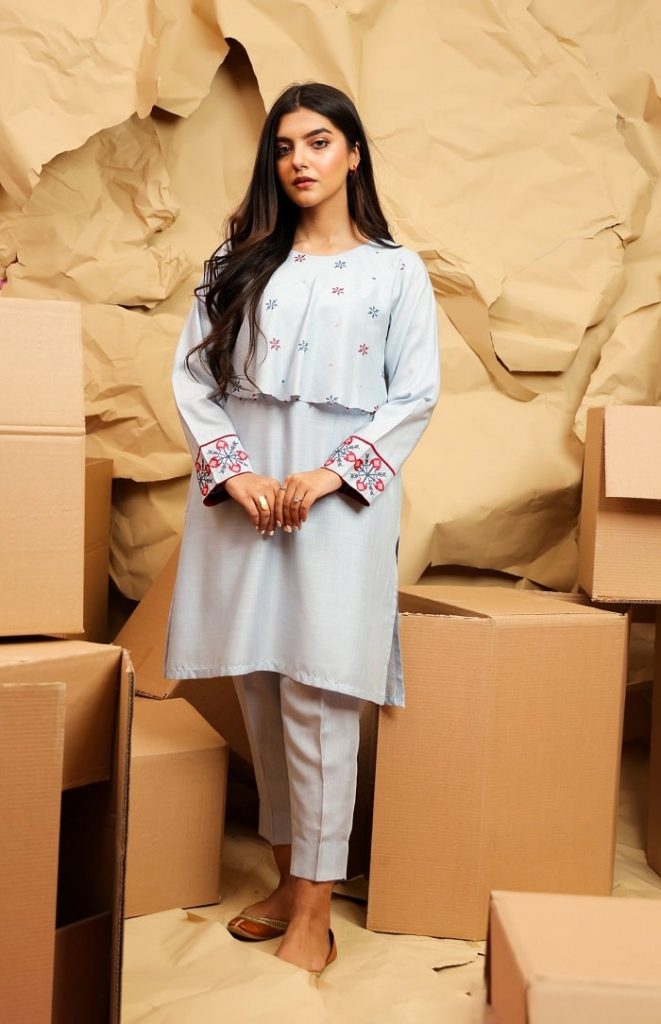 Light Blue Color Cross Slub 1Pc Kurta has beautiful printed floral work on the upper part of the shirt available PKR:2990 PKR:1495 Only.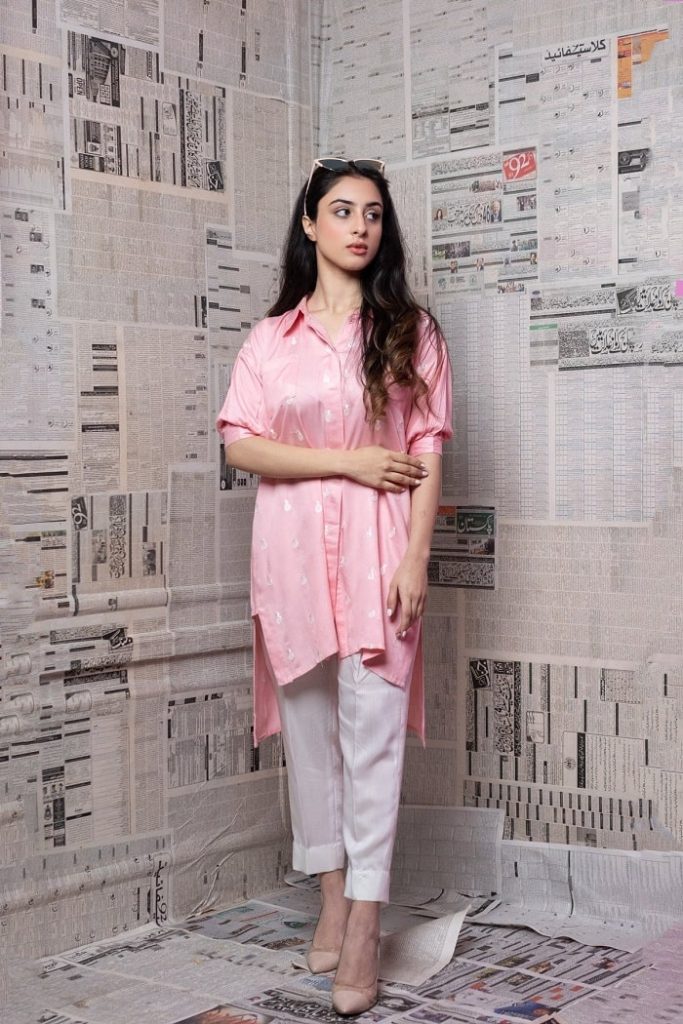 Stylish Pink Color Collar Shirt Having gorgeous embroidered front up to 50% off price available now PKR:3450 PKR:1380 Only.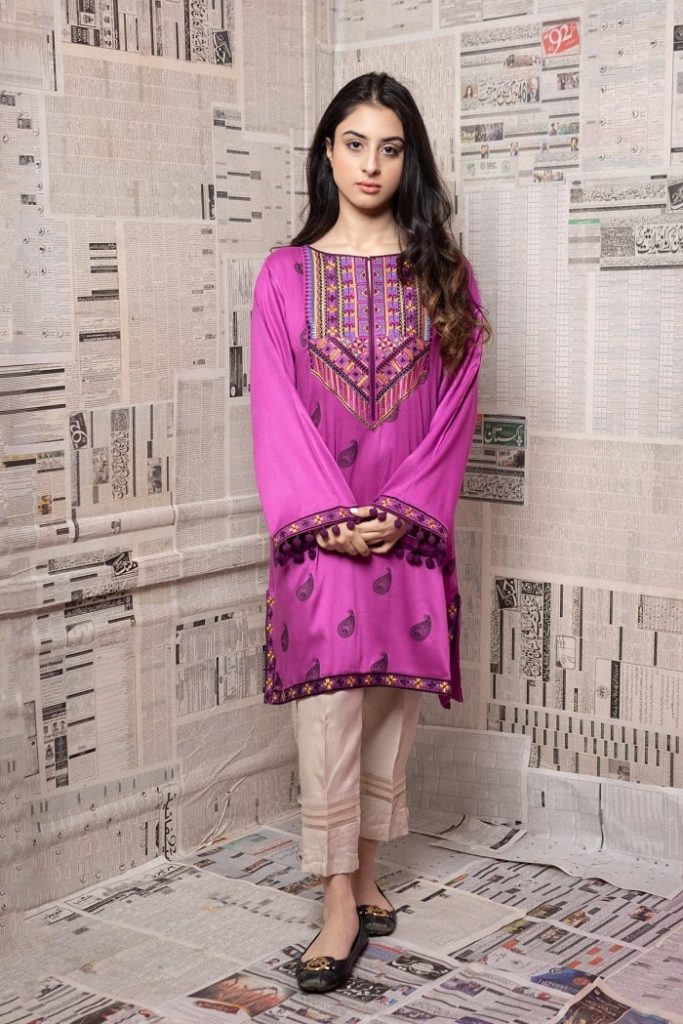 Hot Pink Color Cotton Stain Shirt With Embroidered Designs on Sleeves and neckline available up to 60% off prices now PKR:4250 PKR:1700 Only.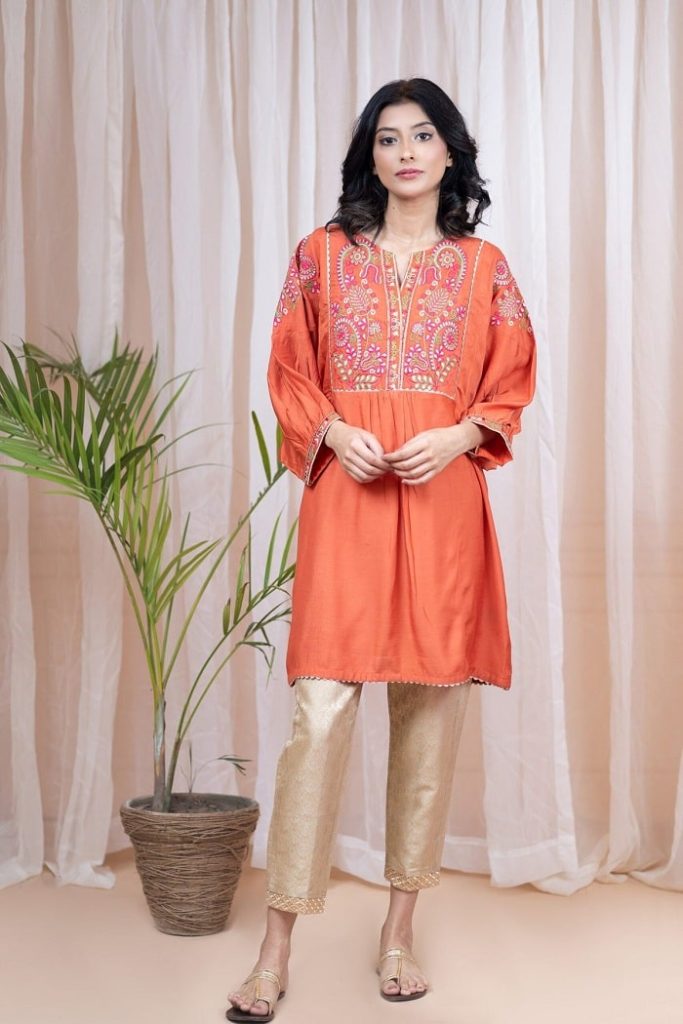 Printed multi-color shirt best for casual wear in Pakistan PKR:3390 PKR:1356 Only.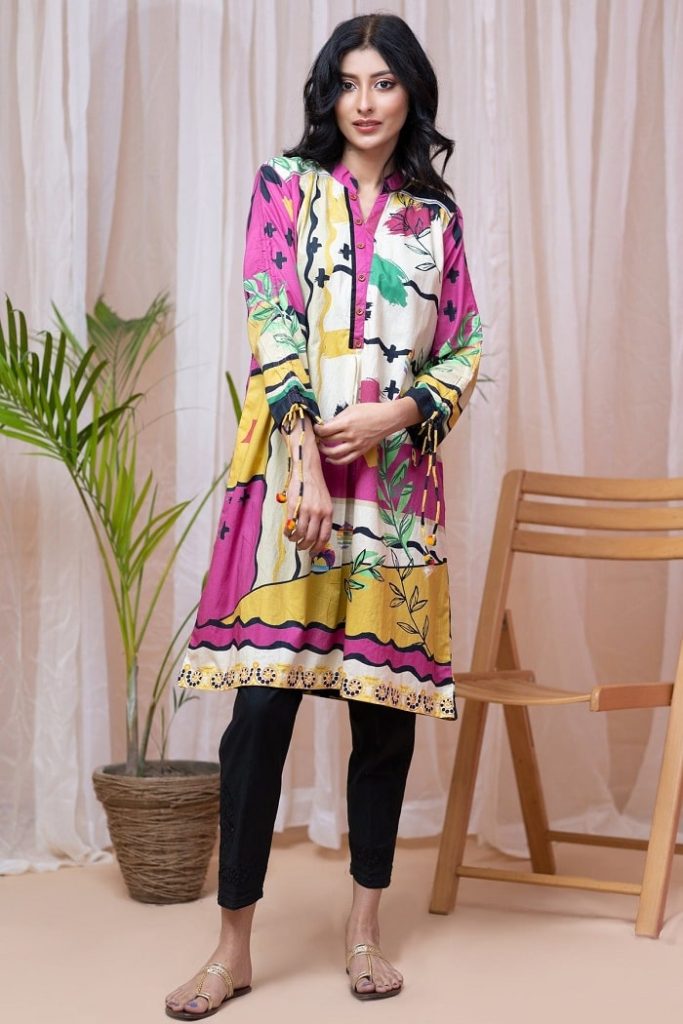 Let's get a stylish summer look with multi color digitally printed shirt available up to 50% off prices now PKR:3690 PKR:1476 Only.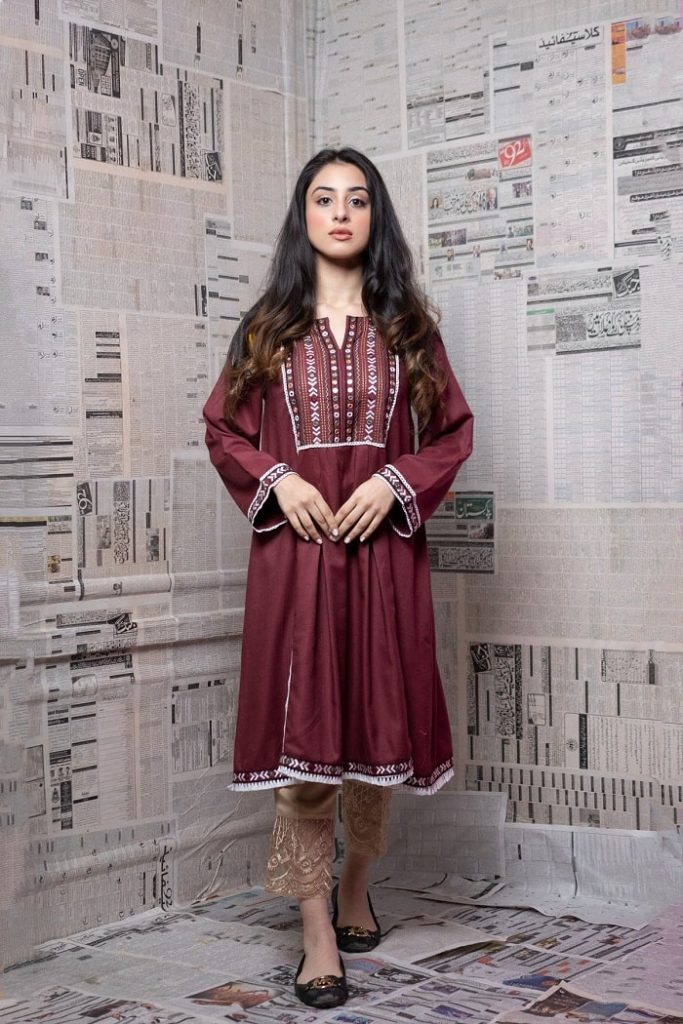 Kross Kulture Sale Upto 50% Off season end collection, a perfect maroon color frock with embroidery work buy PKR:4790 PKR:1916 Only.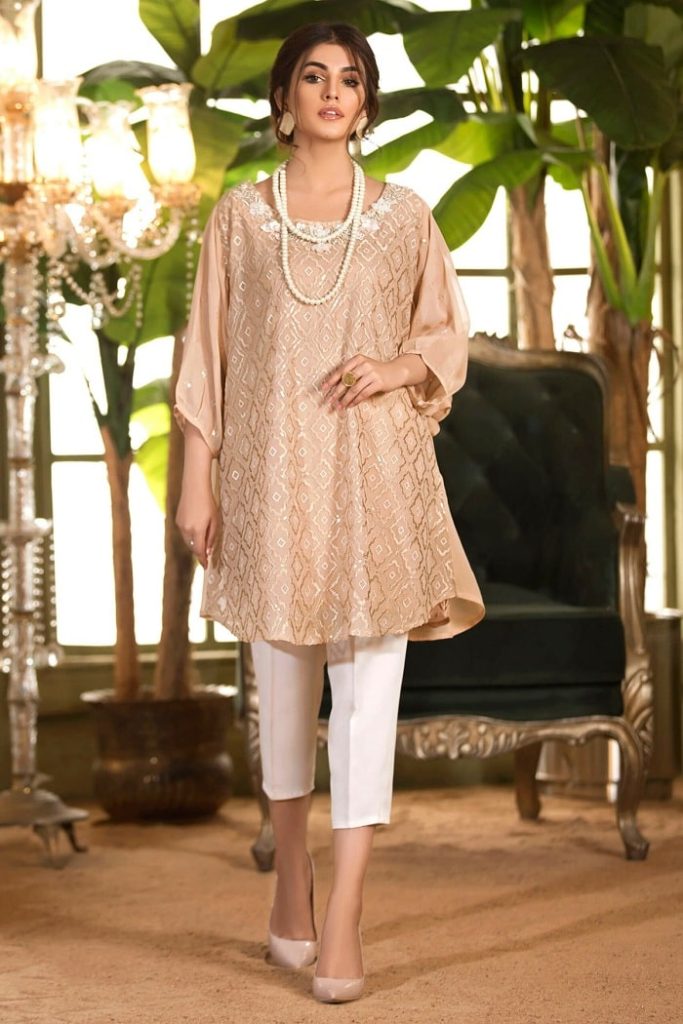 A Stylish flared short drop shoulder shirt with embroidered work on neckline purchase now PKR:6790 PKR:2700 Only.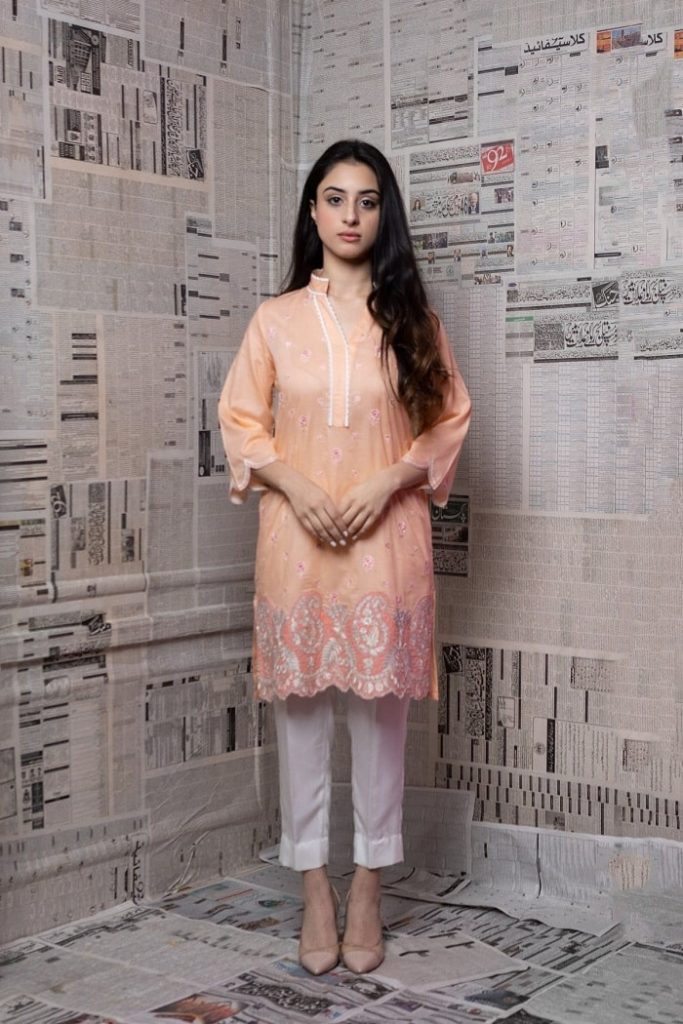 Get a gorgeous floral pattern pink color shirt for women's PKR:3890 PKR:1556 Only.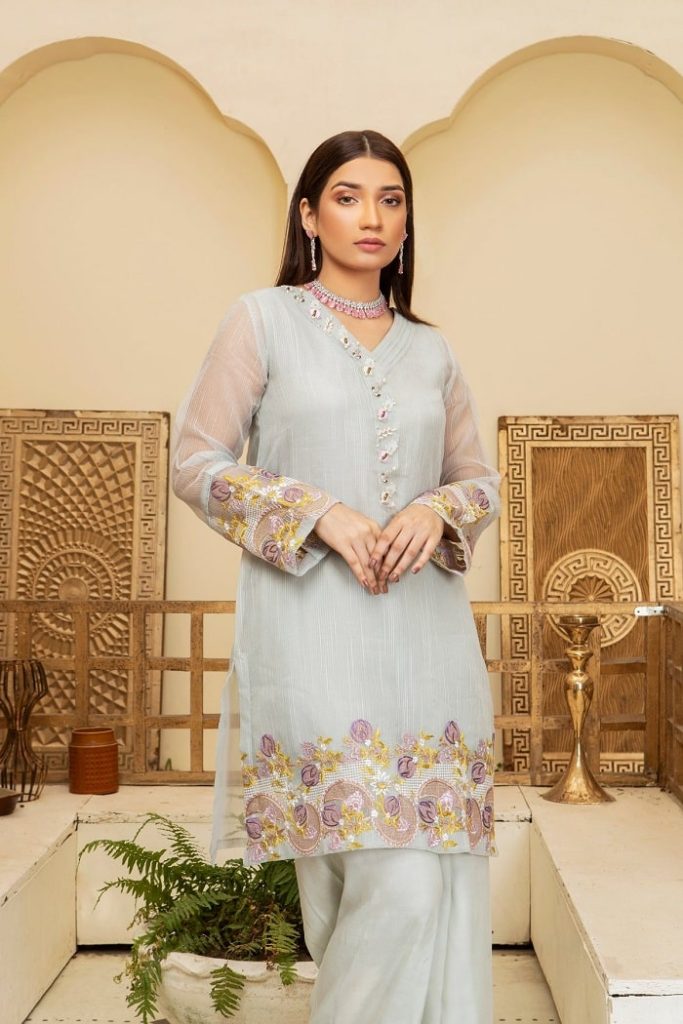 Stylish Kross Kulture Pastel Blue Shirt Available PKR:5690 PKR:2276 Only.