Jazmin Sale 2022 Azadi Collection 14% Off (Shop Online)
Jazmin Sale Summer Lawn: Talking about the Jazmin azadi collection for Pakistani women for the summer season 2022. As we all know that many other fashion brands in Pakistan already launched their spring-summer 14 august lawn collections in Pakistan. But among these 10 outclass designs dresses will provide you with an amazing look during Independence Day 2022. Jazmine fashion brand is well-known in Pakistan but mostly focus on party wear dresses In various styles and format.
Furthermore, the Jazmin summer Lawn fashion brand also provides high-quality chiffon fabrics in multiple designs for your festive wardrobe. In this post, we can see that the Jazmine fashion brand launched its summer Designs 2022 for ladies.
Jazmin Azadi Collection'22 Flat 14% Off
The new season started in Pakistan therefore, we are going to share the most perfect lawn collection that is containing soft and comfortable fabrics. As we all know that lawn is the first choice of every woman during the summer season.
Therefore, Pakistani women like to wear lawn suits during the summer hot days. Normally lawn fabrics are more comfortable and more colorful to wear during the summer season of 2022.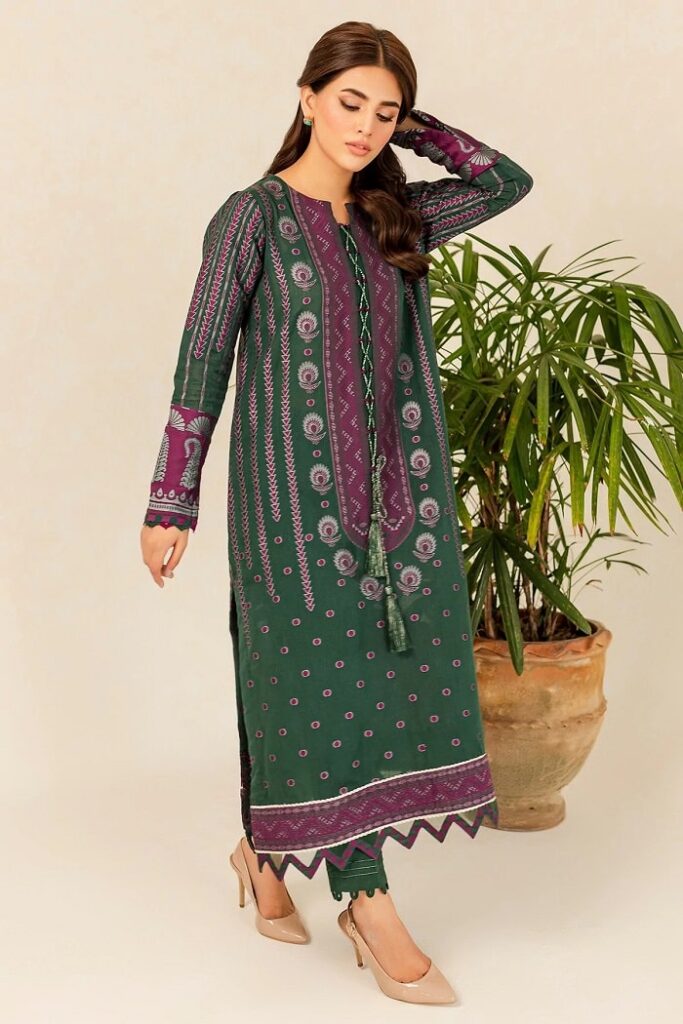 Green jacquard lawn shirt and dyed cambric trousers PKR:3,250 PKR:2,795 only.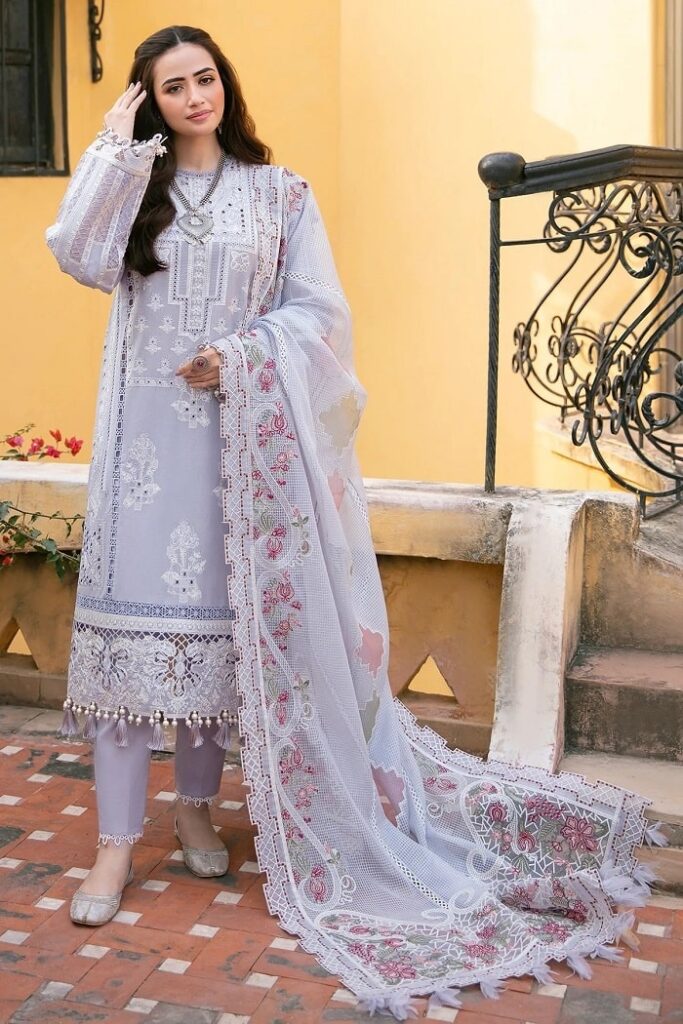 Embroidered purple color 3piece unstitched suit PKR:10,950 PKR:9,417 only.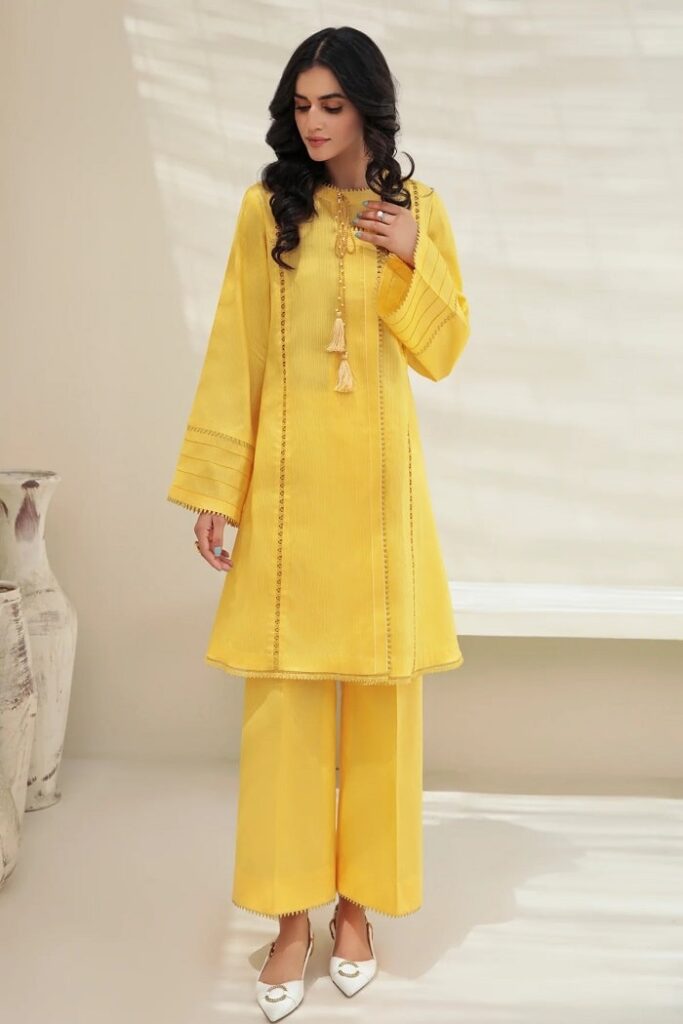 Beautiful yellow color dyed lawn stripes shirt with cambric trousers PKR:5,650 PKR:4,846.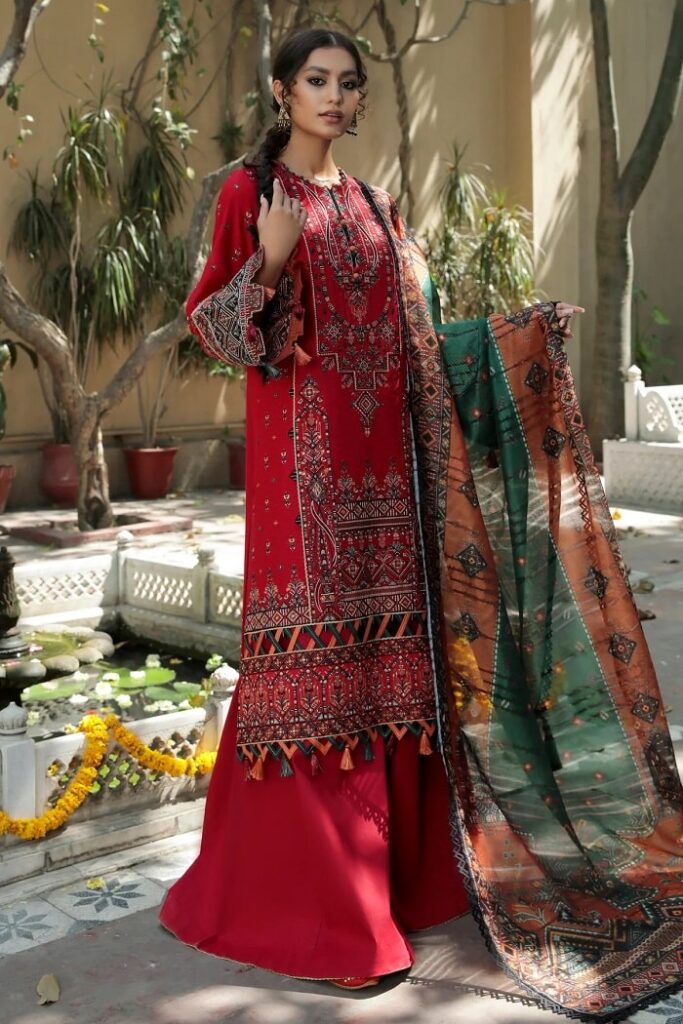 Zafraan eid edit PKR:8,450 PKR:7,200 only.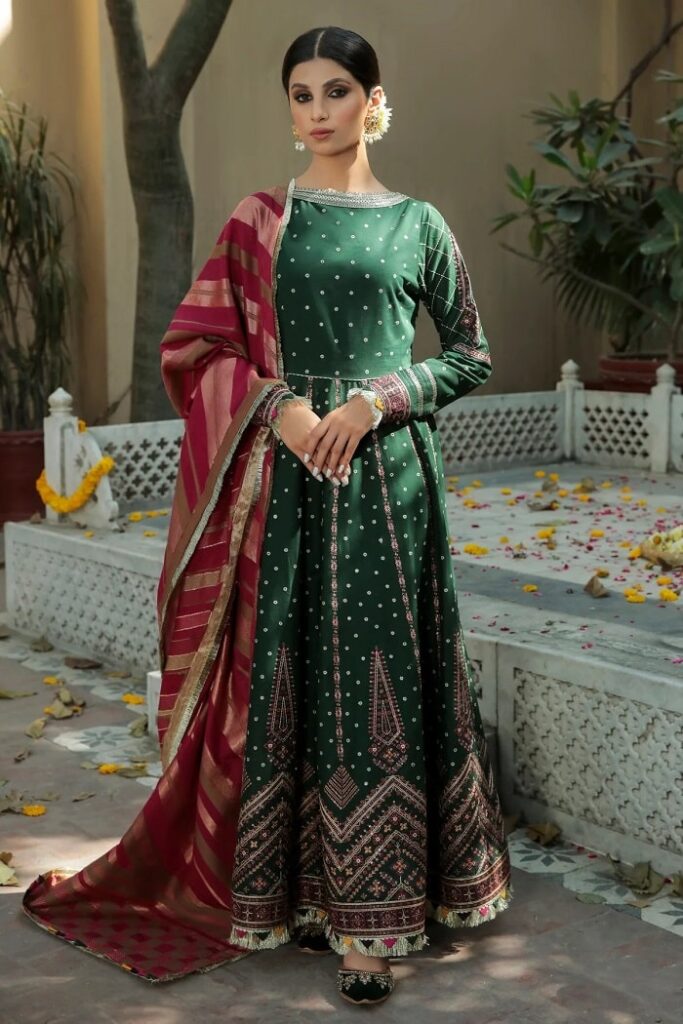 Green embroidered lawn frock with matching dupatta PKR:9,950 PKR:8,450.
PKR:7,450 PKR:5,960 only.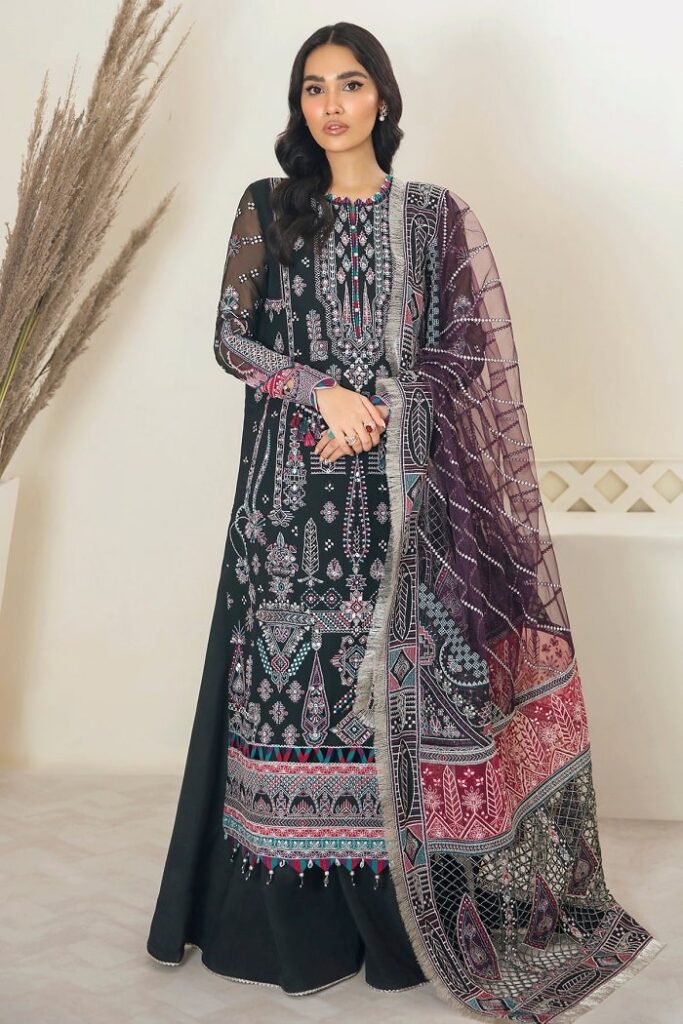 Stylish black color luxury 3piece suit PKR:17,500 PKR:8750 Save 50% Now.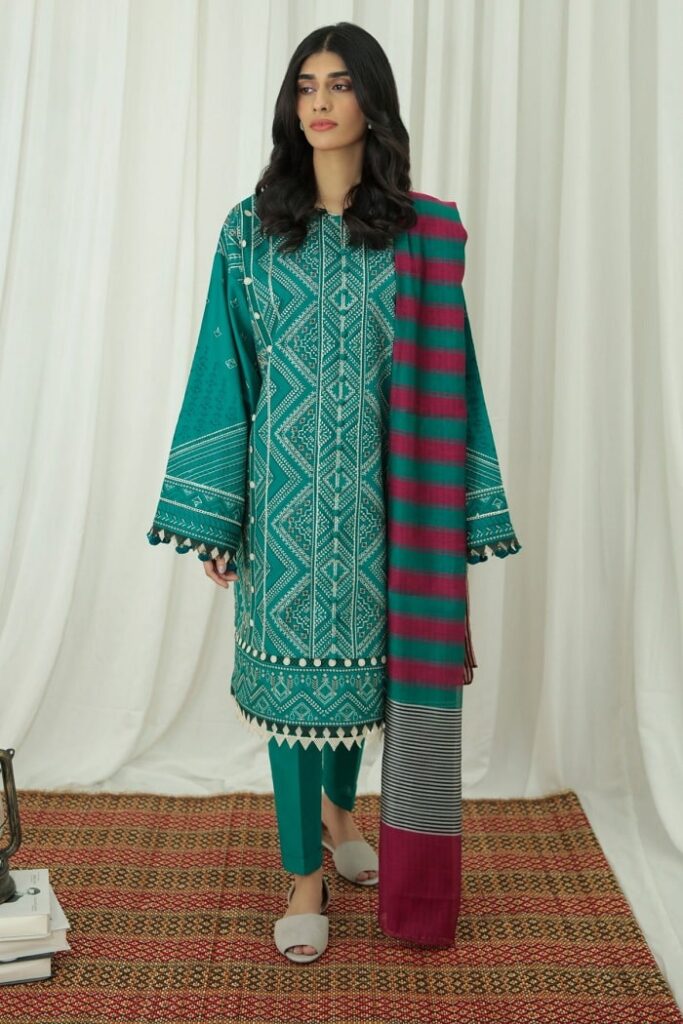 Green luxury 3piece unstitched suit PKR:6,950 PKR:4170 only.
Price: Rs.6,950 Rs.4,865
Fabric: Lawn
Discount: save 30%
Color: Red
Price: Rs.3,950 Rs.2,765
Fabric: Lawn
Discount: save 30%
Color: Coastal Blue
Price: Rs.3,950 Rs.3,555
Fabric: Lawn
Discount: 10%
Color: Deep Teal
New Arrival Eid Lawn
All of these Jazmin Festive Lawn Designs 2022 are set according to the latest fashion trends in Pakistan. Furthermore, the premium lawn collection is containing fine and soft lawn dresses that will keep you cool during summer hot days. In addition, you can find premium quality fabrics during the spring-summer eid season of 2022. In a recent post, you can shop online these lawn dresses in the whole of Pakistan. The quality and designs of these fabrics of the brand are really impressive and comfortable during hot days.
Price: Rs.10,950 Rs.7,650
Fabric: Lawn Unstitched
Discount: 30%
Color: Black
Price: Rs.18,500 Rs.12,950
Fabric: Chiffon
Discount: 30% Now
Color: Black Diamond
Price: Rs.6,950 Rs.5,550
Fabric: Lawn
Discount: 20% Now
Color: Black Diamond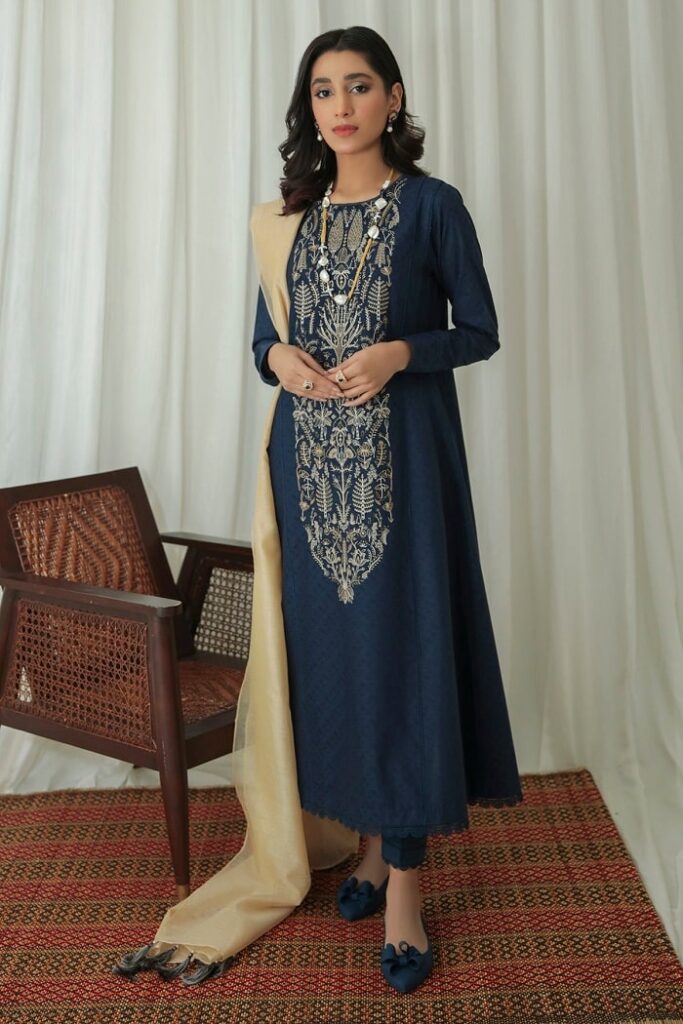 Oceanview luxury embroidered 3piece suit PKR:4,950 PKR:3,450 only.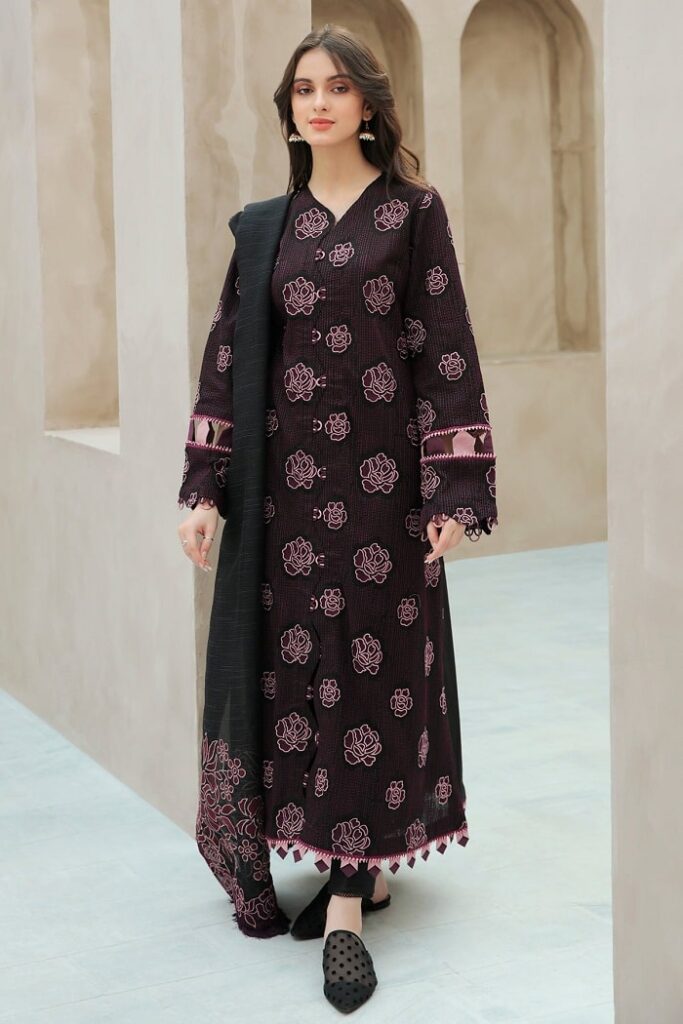 Stylish black bouquet suit Rs.6,950 Rs.6,600 only.
Price: Rs.18,500 Rs.16,500
Fabric: Chiffon
Discount: 11% Now
Color: Garden Green
See More: Gul Ahmed Eid Collection Luxury Festive Wear
Luxury Festive Collection for Ladies'22
This Jazmin Festive Eid Lawn collection consists of 3PC suits that are including embroidered shirts and printed dupatta with dyed trousers. Moreover, you can also find stitched dresses in multiple styles on the Jazmine website. So, scroll down this page and click on the link to find the online shop of the Jazmine fashion brand.