How To Wear Hijab At Office Work 2023
The hijab at office work is trending among Muslim women around the whole world. It is very important for Muslim women to veil their bodies and hair from other men. In Islam concept of the hijab is very clear and wide. It is the duty of every female to wear a hijab or some other veil to cover their body parts and face. We are living on a planet of fashion & style. Here in this post, we are going to share information about "How to wear stylish hijab in the office or at work?"
Do girls get confused about whether the hijab they can wear in professional time? Yes! Hijab is the only thing that can match even school uniforms, office uniforms, university dresses, or with other professional outfits. Before wearing the hijab you must know about all the types of hijabs and their place of wearing. Did hijab have different types? Yup! There are several types of hijab present in markets having different names and styles which are for different events. Floral hijabs, solid color hijab, simple hijab, Turkish hijab, casual & formal hijabs are some famous types of hijabs.
Wear Hijab at Office Work – Top tips for Professional Women
Hijab is the main part of Muslim girls' dressing. Muslim girls wear a hijab during informal and casual times, at school time, during office time, in homes, or in markets it is part of their wearing. Here we are discussing hijab-wearing at office work.
While going to the office ladies usually prefer a scarf because o its simplicity. But now a day hijab is taking place of a scarf. Special office hijabs have been designed by designers to get an elegant look with the hijab at the office.
Combination of Abaya & Hijab at office work
Abaya is a modern generation of "Burka". Girls cover their whole body with the help of an abaya and for the head they wear hijab. Hence a combination of hijab and abaya is perfect as compared to other fashions. An abaya, lot of different types have come in place of older ones. Floral abaya, maxi style abaya, embroidery abaya, bride style abaya, plane abaya & Turkish abaya are trending these days. With this abaya confusion between a selection of hijab and abaya type arises which causes wrong selection. Here are the right selection ideas which will definitely help you in the selection of Hijab at office work.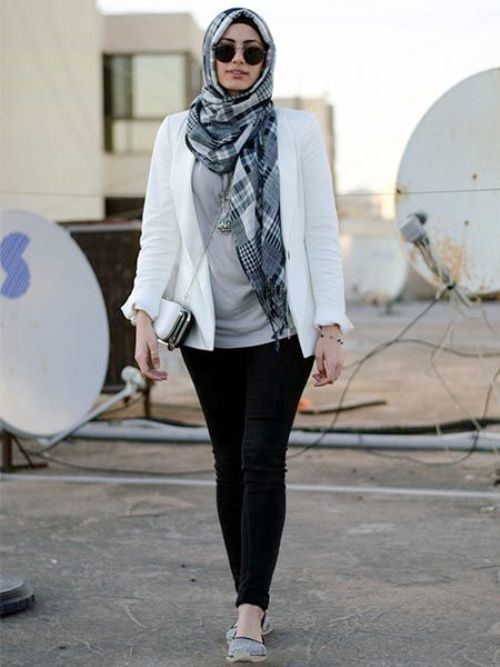 Hijab with Floral dress for the office
A floral dress is the only dress that suits young girls because this dress has a touch of nature. In floral dresses, girls focus on the selection of hijab. Girls must choose solid colors with a floral dress to get a perfect match.
See More: New Hijab Styles & Designs Collection For Women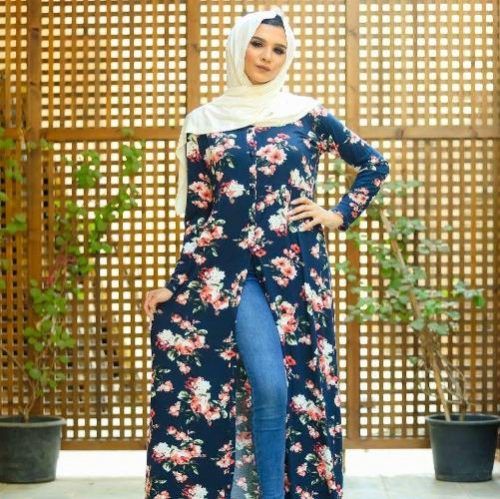 Get Black & White Office dress with Hijab
Whether it is 22's or 2023 fashion of black & white never gets old. Therefore get a black and white dress for your office and wear a solid color or checkered hijab with it. If we get a look at the previous year's fashion we notice the importance of black and white color dresses. In movies, heroes and heroines usually look in black and white. Therefore this is the color of fashion as well as the color of fashion of 2023.