Edenrobe |Singhaar Collection Jacquard Wear'21 With Price
Edenrobe recently launch his singhaar unstitched winter jacquard wear collection's 2021. In this Edenrobe Singhaar unstitched jacquard wear outfits containing light rust, mehndi, tea rose, cream, maroon, black, mint green.Mid blue, dark mustard, maroon, light pink, cream peach colors unstitch dresses.
Celebrate this upcoming winter day with Edenrobe Singhaarunstitched jacquard wear collectins'21. Now it's time to upgrade your wardrobe with newly launch singhaar collection 2021. In this singhaar collection, you can easily find your favorite jacquard fabric unstitch dresses in a reasonable price range. Edenrobe brings a wide range of women's wear unstitched collections for winter season'21. Today visit your nearest edenrobe store or online shop. And find your favorite fashion and colors of life.
Edenrobe Singhaar Jacquard Collection 2021 with Price
Hurry up! Girls, it's time to find perfect elegant winter wear designs at discount prices. Get a colorful print, 3 piece suit with embroidered work at edenrobe shop. Furthermore, we know that this clothing brand has been working in the field of the fashion industry since 1988. And providing fantastic outfits for its customers to summer/winter wear.
Here at edenrobe shop, whole family members can easily buy their outfits under one roof. Let's go with us to the leading clothing brand edenrobe shop to buy new elegant jacquard wear outfits for winter season'21. Normally jacquard outfits can be wear during all seasonal, occasional, and festive wear for women.
Edenrobe Jacquard Wear With Price: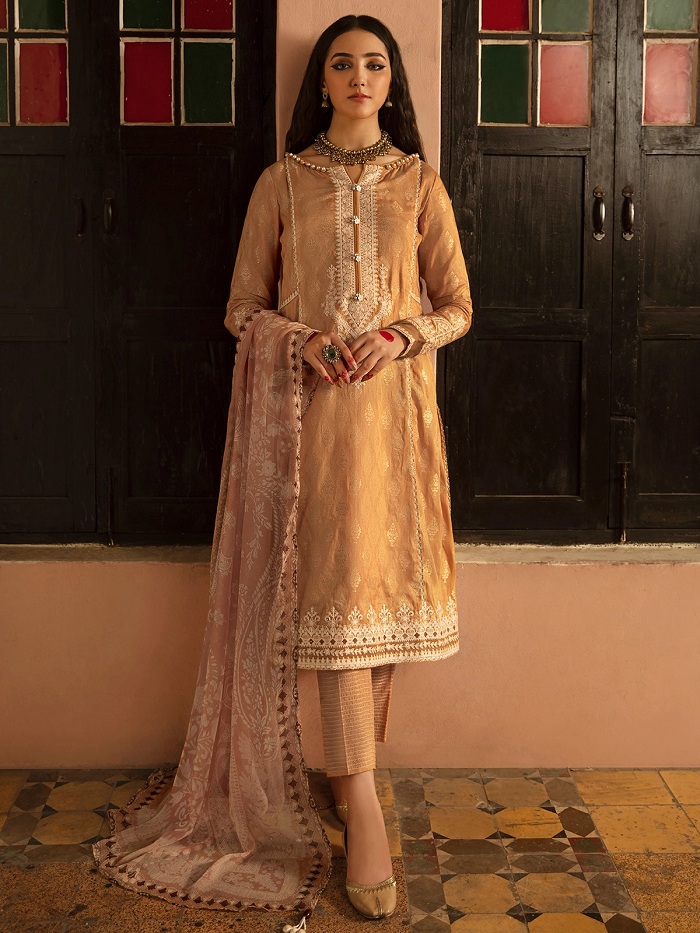 Suit Details
Original Price PKR 6290/-
Fabric: Jacquard
Color: Light Rust – 3 Piece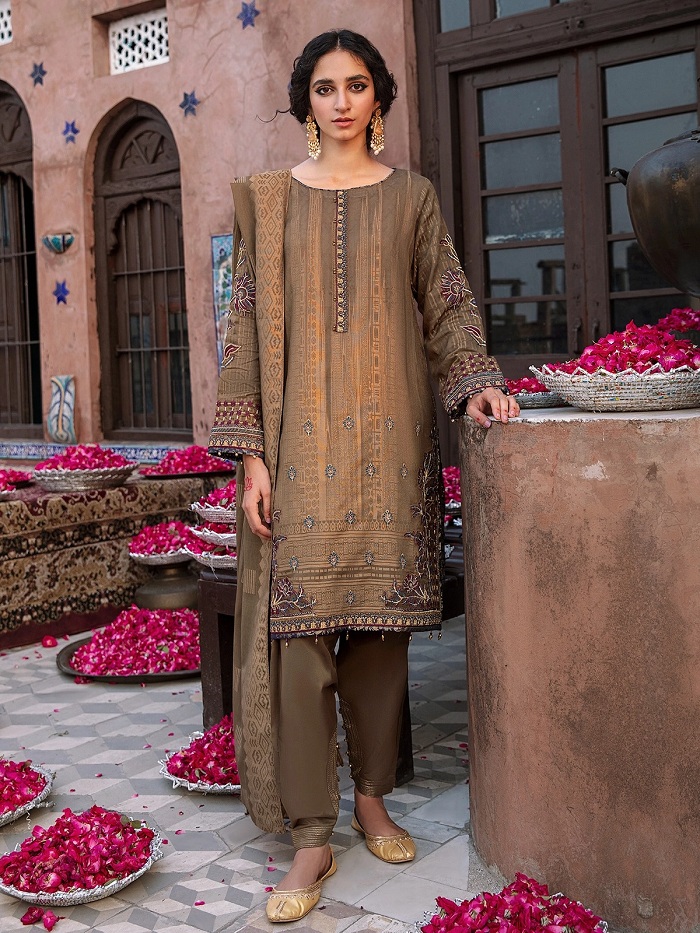 Suit Details
Original Price PKR 6991/-
Fabric: Jacquard
Color: Mehndi – 3 Piece
Suit Details
Original Price PKR 7290/-
Fabric: Jacquard
Color: Tea Rose – 3 Piece
See More: Bareeze Winter Collection 2021-2022 Shop Online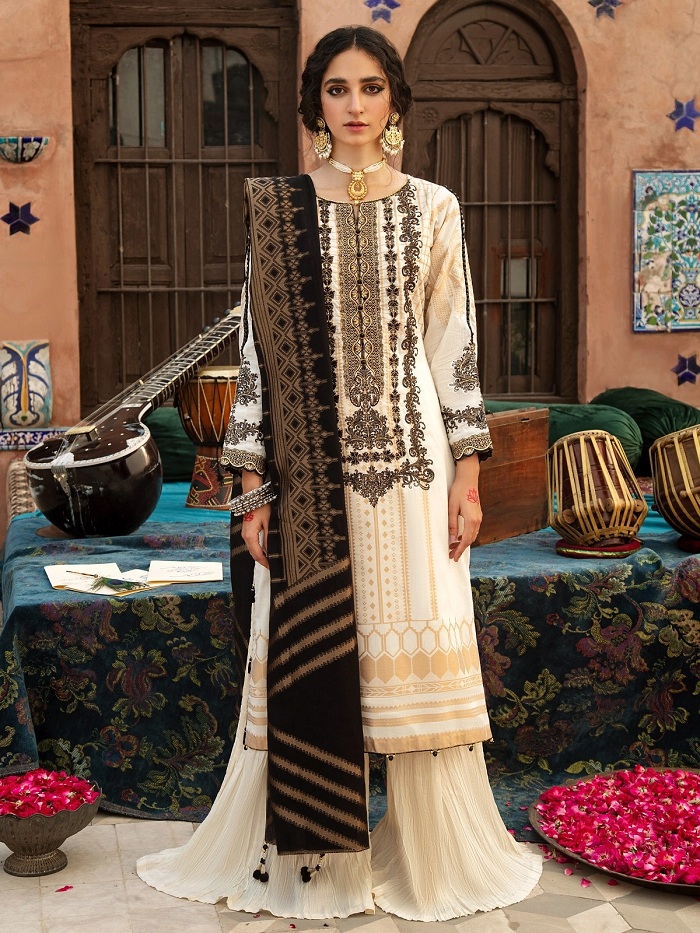 Suit Details
Original Price PKR 7290/-
Fabric: Jacquard
Color: Cream – 3 Piece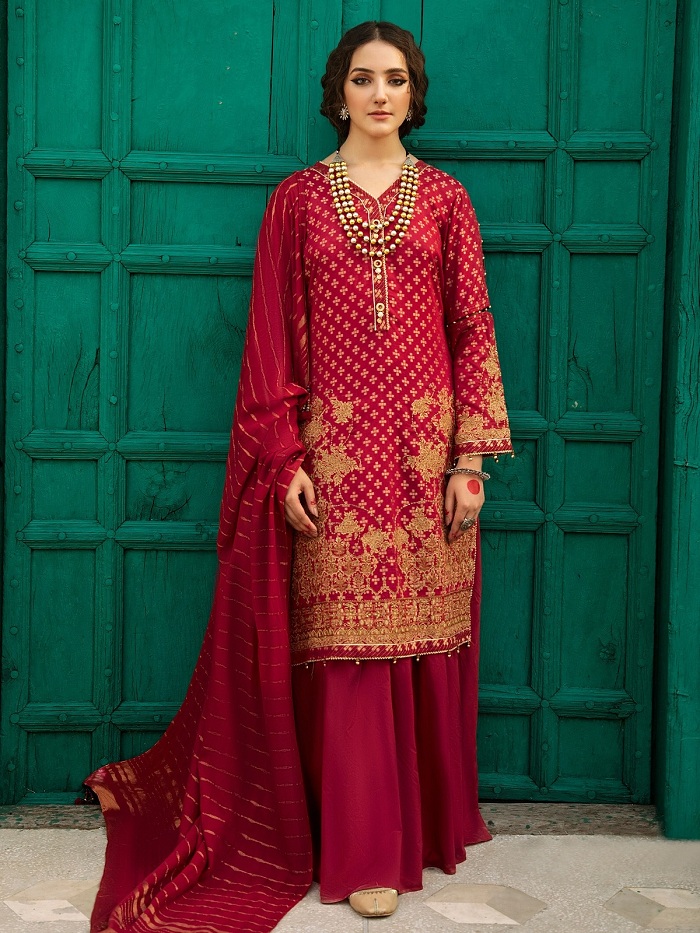 Suit Details
Original Price PKR 7991/-
Fabric: Jacquard
Color: Maroon – 3 Piece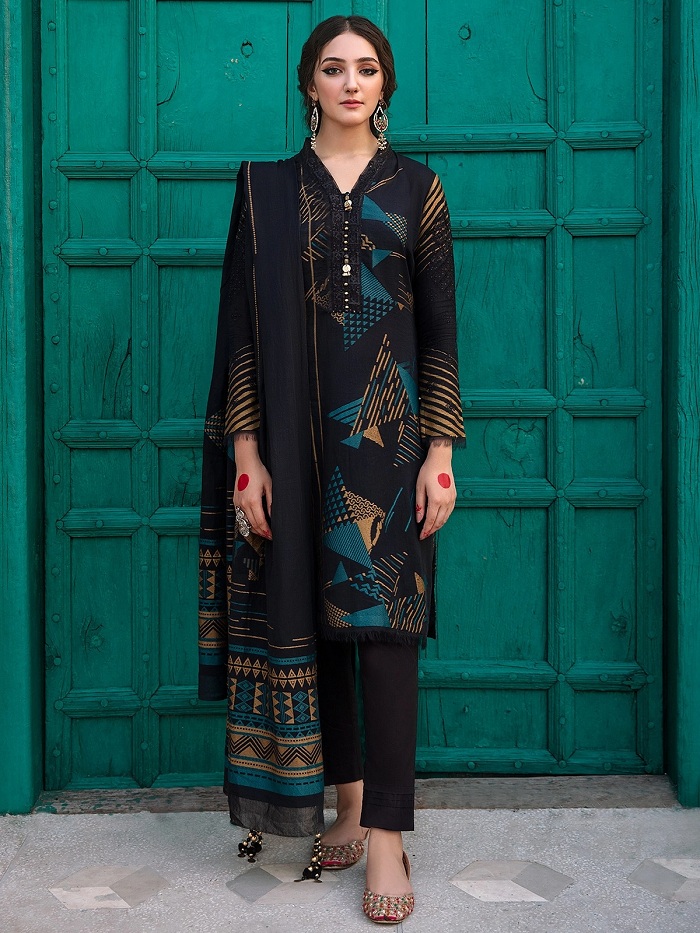 Suit Details
Original Price PKR 7991/-
Fabric: Jacquard
Color: Black – 3 Piece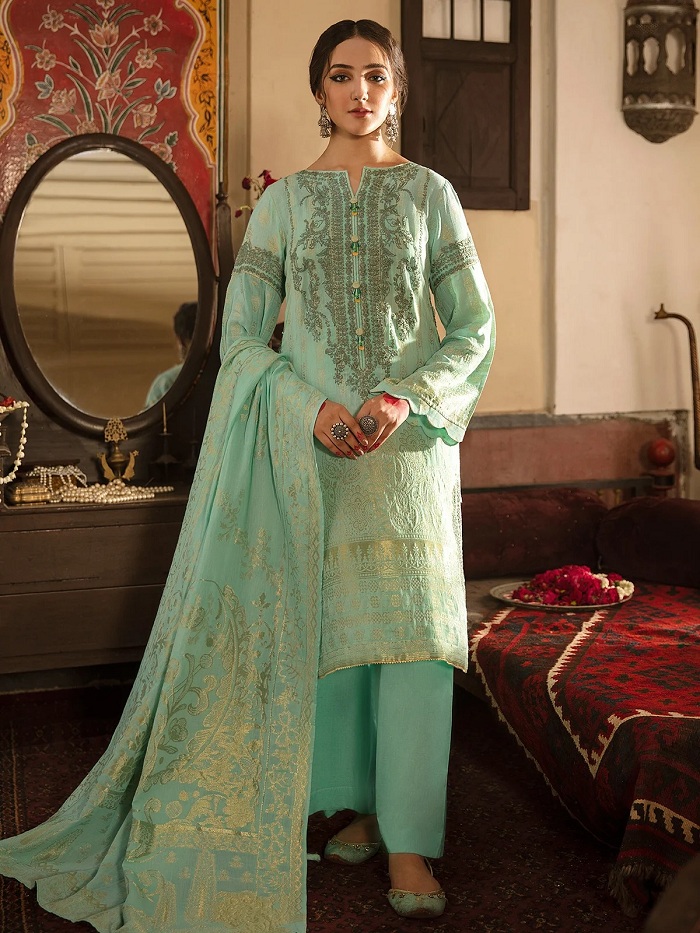 Suit Details
Original Price PKR 7991/-
Fabric: Jacquard
Color: Mint Green – 3 Piece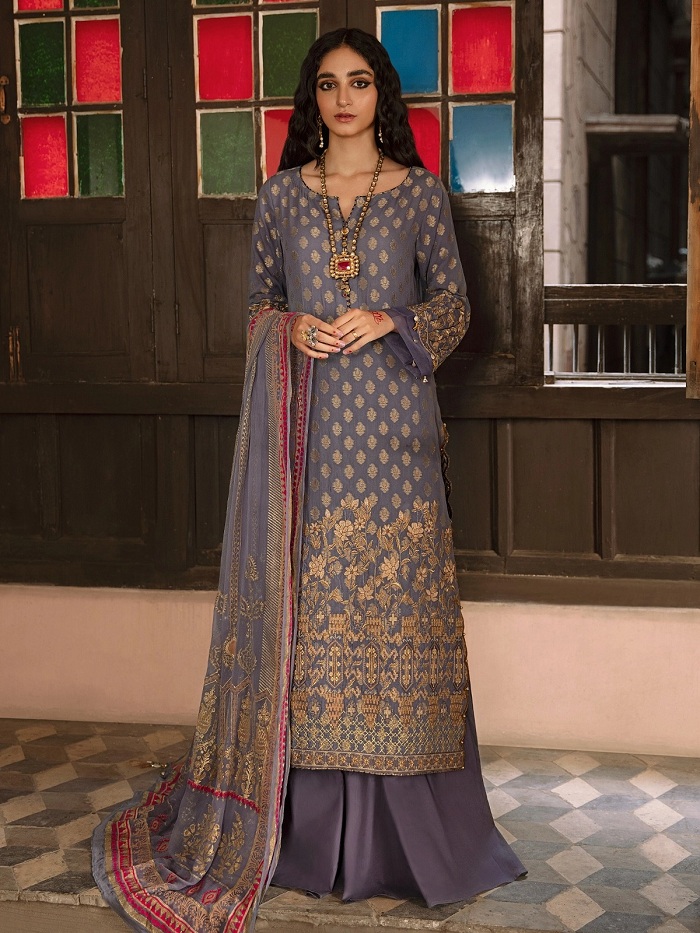 Suit Details
Original Price PKR 8290/-
Fabric: Jacquard
Color: Mid Blue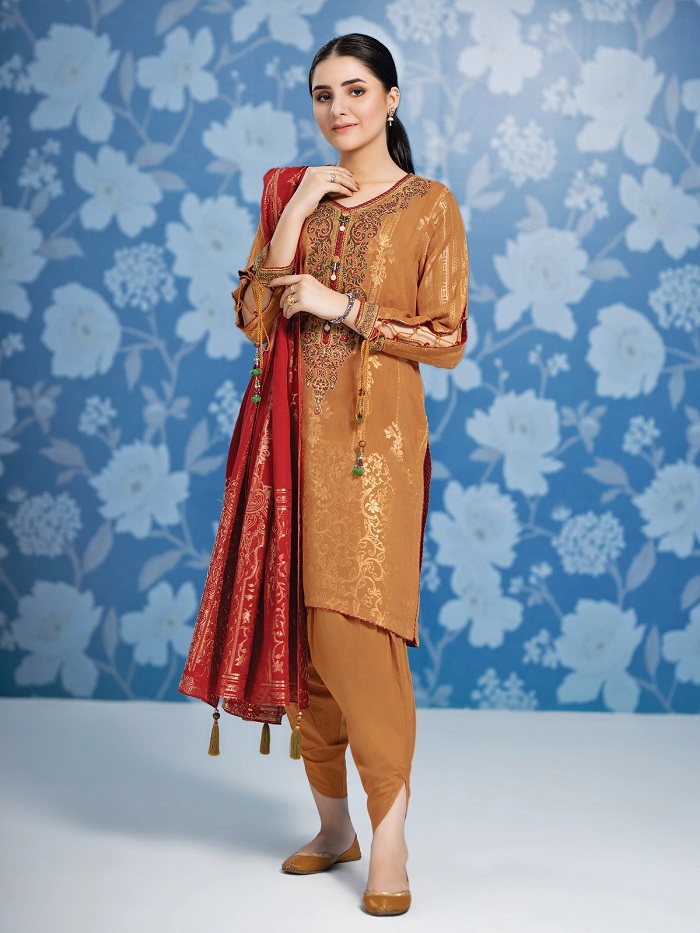 Suit Details
Original Price PKR 5990/-
Fabric: Jacquard
Color: Dark Mustard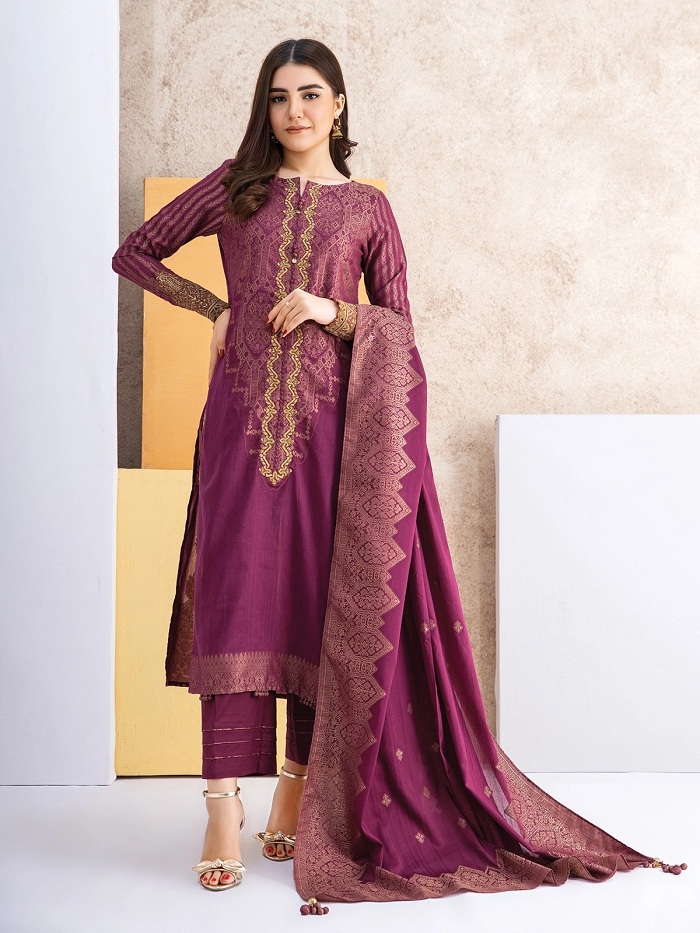 Suit Details
Original Price PKR 6490/-
Fabric: Jacquard
Color: Maroon – 3 Piece