Brand New Pakistani Traditional & Cultural Bridal Dresses 2022
New Bridal Dresses – Pakistan is a country of unique tradition & culture. Here people love to wear such types of outfits on occasions of happiness. In this post, we will also discuss a different type of bridal wear trending in Pakistan and India these days. First of all, we all know that Pakistani and Indian brides love to wear Red color because this color is considered a color of joy and blessing. Bridal Dresses in both Pakistan and India is the topic of this post. Here we should also discuss trending designs and types of bridal outfits.
Normally we have seen this many times nearly in all weddings the bride has to wear heavy. Adorned with gold and natural colorful pearls to get a charming look. This is a never-ending fashion and I think this will never finish just because of its natural beauty. Because all the guests and people present in a wedding try to see the bride. Which is usually decorated heavily and her fashion clears this confusion that this is the bride.
New Bridal Dresses Traditional & Cultural outfits Ideas
Gold love is a natural love of brides but after the marriage of famous Bollywood actress, Deepika Padukone bride's gold love has come to end. Because in the marriage of Deepika Padukone she has not worn gold and her jewelry was made of pure silver. Hence a new fashion of silver jewelry started after the marriage of this famous Bollywood couple.
Many new fashions are trending these days after being adopted by celebrities. Their popularity increases then people also love to adopt them. Fashion designers same work on this rule and they know that the choice of every girl is not the same. Therefore they design unique and various dresses for girls to choose for the special day of their wedding. Top fashion tycoons of Pakistan in which HSY, Sana Safinas, Elan, Maria B and J. are at the top have launched numerous Bridal Dresses collections. In both light and heavy decoration versions. This is also very interesting now girls love to wear a light dress at their wedding because of its light but beautiful fashion look.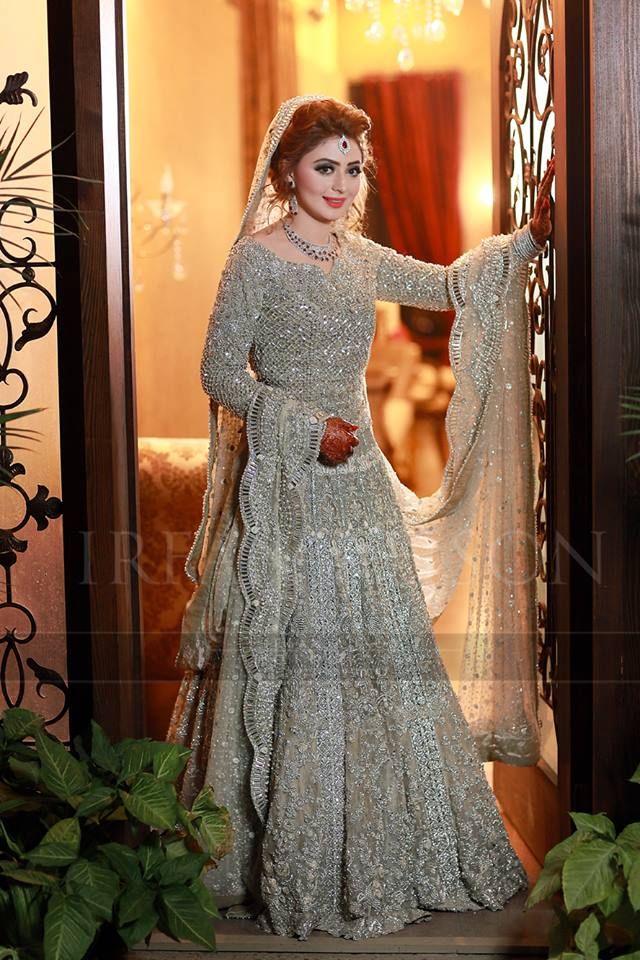 Beautiful Mayun Function Dresses for Bride 2022
In Pakistan and India before wedding day many events of the wedding such as Dholki, Mayan, Mehndi has been performed by both family members. In these events, the selection of the bride's outfit is very difficult. Various colors are selected for Bride dresses for Dholki, Mayun, and Mehndi.
In Mehndi and Mayun yellow color is considered as a traditional and traditional cultural color hence brides have to select trending and charming designed yellow color dress for these two events. And for Dholki color selection is on the desire of the bride. In many areas of Pakistan bride's dress for Dholki day is choose by the groom's family.
However, we have clear it above that many girls choose dresses according to their nature and desire. Hence on the day of Mehndi bride also wear some other shades with a little combination of yellow. Doing this makes the attraction of the bride more polite and lovely. In Pakistan green color is loved by every single people that's why designers have designed many new Bridal Dresses 2022 for Mehndi event having light mixing of green shade with yellow.
Complete Range of Pakistani & Indian Bridal Dresses
Wedding day is the most important day for a girl. Therefore she tries to choose best for her to look better. Red is the color of the wedding day in Pakistan and India. This color is considered as a symbol of happiness, prosperity, joy, and love. This culture and tradition are still present but minor changes have been made by fashion designers according to the fashion of the time.

Lehenga Choli With Embroidery Work & Traditional Look
Lehenga Choli with heavy embroidery work looks traditional and best on a bride. Color selection has become very difficult because of a huge range of colors. In these colors, red, pink, peach, sky blue, purple and brown is at top. These colors not only look perfect on a bride but small accessories also make the bride unique.
In past simple dresses were stitched by women for brides and those dresses were not so much expensive. But now designs and stitching of brides dresses is done by heavy machines which not only make the dress perfect but also its stitching is of fine quality. Heavy dresses having pearls, metal buttons, colorful flowers on bride dress and lace on its bottom is the need of present bride dresses.