Best Winter Shalwar for Pakistan Women 2023
Here we are going to share Pakistani ladies' stylish and more comfortable Shalwar and kameez ideas. As we all know every woman wants to get a stylish and beautiful outfit. Therefore, here we are sharing the top Shalwar trends in Pakistan, whether you are wearing Kurti, ethnic pants, or sarees.
Shalwar kameez style is most famous among Indian women. Therefore, we have some of the best Shalwar styles that you should wear this winter season of 2023. Here we have some of the salwar suits that you should add to your winter wardrobe.
Churidar Shalwar Designs 2023
As we all know Churidar salwar is the most famous and common among Pakistani women. All of these churidar Shalwar are containing traditional pieces of Indian ensembles. This winter look is available in many beautiful colors and designs.
Furthermore, you can also wear churidar shalwars with formal and casual events, and complete your look perfectly.
Dhoti Shalwar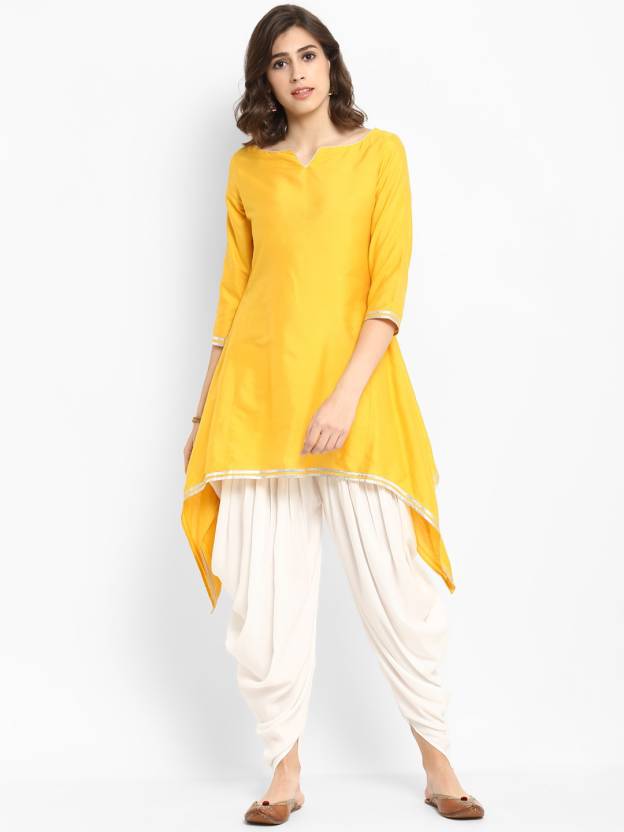 Another salwar (Dhoti Shalwar) is an old trend in Pakistan, but now its become very fashionable and stylish. In Dhoti pants fit around the waist and have containing several pleats up to the hemline. Moreover, Dhoti Shalwar is a silhouette that is fitting around the ankle. As we know dhotis were normally worn by men, but now this style is seen in women's outfits pretty well.
Palazzo Shalwars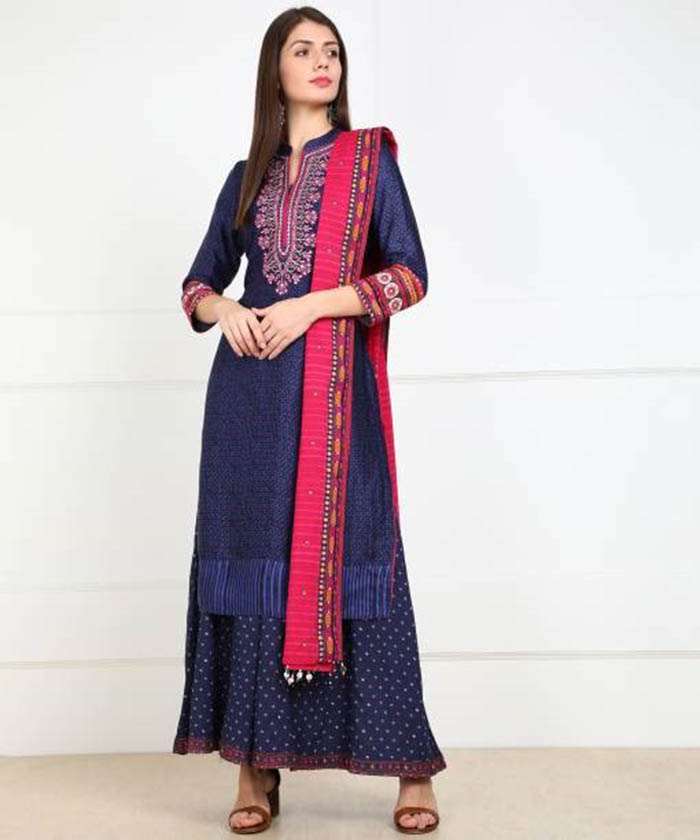 Winter Palazzo pants are mostly a trend in the Indian fashion world. Stylish palazzo pants are more comfortable and perfect for any weather. These Palazzo pants are available in multi colors and embroidery designs. These types of shalwars are available in chiffon, silk, denim, and khadi materials. Normally palazzo pants are best for tunic dresses, especially Kurti.
See More: Zubaida's Sale Kids Clothing 2023 Flat 50% off Live Now
Patiala Shalwars
Moreover, Patiala Shalwars are beautiful and originate from Punjab Pakistan. If we see its structure it is simple and amazing. Patiala Salwars has wide hips with many pleats that will be perfect for all body types of women. In simple words, we will describe this type of pants as traditional, comfortable, and stylish.
Harem Shalwars