New Arabic, Indian & Pakistani Mehndi Designs For Girls 2022
Mehndi is the most important factor which polishes the natural beauty of girls. This post is written about the latest and trending designs of Arabic, Indian & Pakistani mehndi designs 2022. Especially in India and Pakistan Mehndi is considered a very essential thing in girls' makeup. As time is passing fashion of mehndi decoration is also increasing and girls are taking interest in new designs and patterns of Arabic, Indian, and Pakistani Mehndi Designs For Girls.
Girls love to decorate their arms and feet with lovely mehndi patterns. This not only looks charming but also increases the natural beauty of girls. If we take a look at the mehndi history then you will definitely get shocked about the ancient history of mehndi. This ancient makeup is considered one of the first makeup accessories for women.
Charming Mehndi Designs for Arabic, Indian & Pakistani Girls 2022
Mehndi is basically prepared by the dried powder of a famous plant that is present in Asia well known as henna. After mixing water in this dried powder we get mehndi which is also known as henna in the subcontinent. This henna then looks perfect on girls' hand and increases their natural beauty and make them eye-catching. It has also become a basic part of our tradition.
It is a fact about mehndi paste suits the skin of every girl. Today we will discuss various beautiful Mehndi Designs For Girls and styles such as.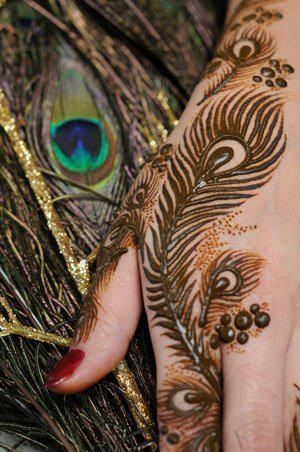 Tikki Mehndi Designs
Tikki mehndi design is famous in Pakistan, India, and Bangladesh. This type of mehndi design is considered simple. The majority of Takki mehndi designs are drawn by girls with casual wear.
Peacock style mehndi design is an old mehndi design but it is still loved by girls because of its unique view. In this mehndi design, a lovely bird peacock is drawn on the girl's hand. This design is usually for those girls who want to draw full hand mehndi designs on their hands.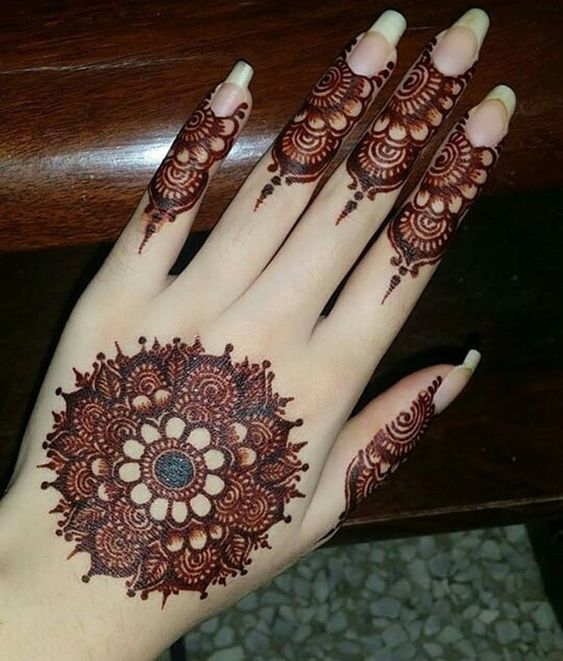 Flower Mehndi Designs
It is clear from the mehndi design name. Beautiful flowers with lovely and various new patterns are being drawn on the girl's hands. This mehndi design looks perfect on all the girls' hands. Usually, in a flower mehndi design girls, hand backside is decorated with lovely flowers.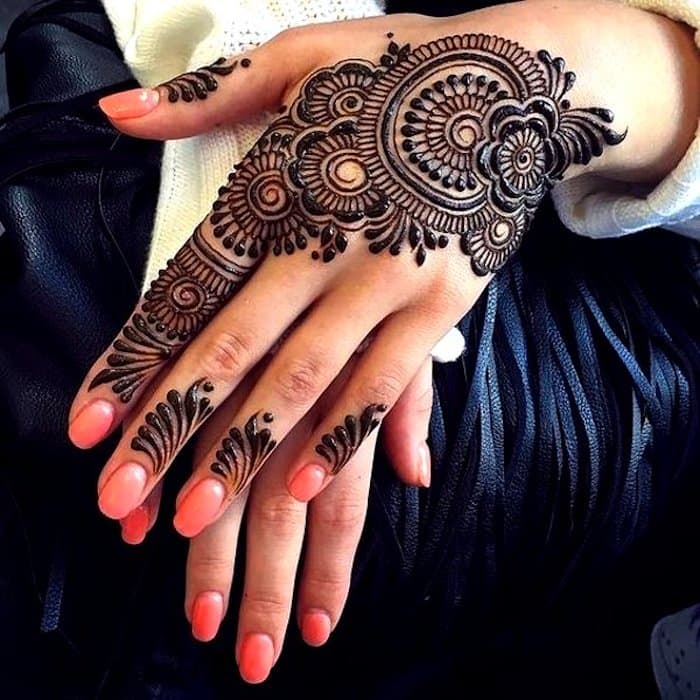 Round pattern Mehndi Designs
Coloring the hands and feet with natural and artificial colors has become a popular trend. So that we have posted a lot of mehndi designs with a different name having their own charm and attraction. Round pattern mehndi design is also one of the popular mehndi designs.
See More:50+Most Beautiful Indian Girls Mehndi Designs Images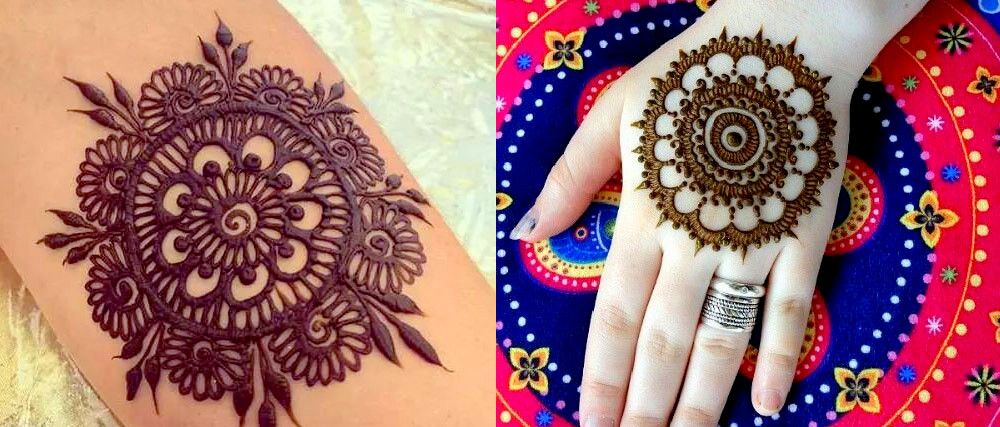 Tattoo style Mehndi Designs
Tattoo drawing is another popular fashion trend these days. Those girls who wish for a lovely tattoo but don't want to draw a real tattoo on body parts for their whole life can make a tattoo with the help of mehndi every weekend. This will be more fun and exciting for girls.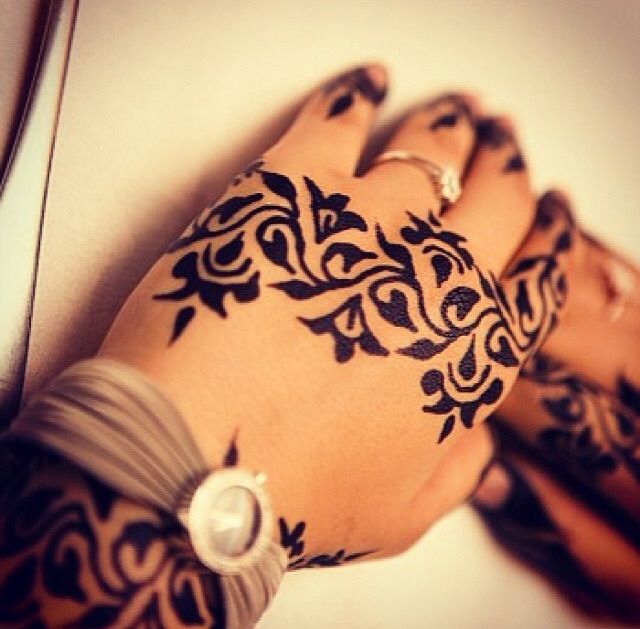 Name style Mehndi Designs
Now a day's hidden name style mehndi designs are trending. Love is the base of life. Everyone loves some special personality hence the name of that personality will be also special for him. That's why girls usually draw such type of name style mehndi designs in which they draw some special names in flowers, hearts or something else.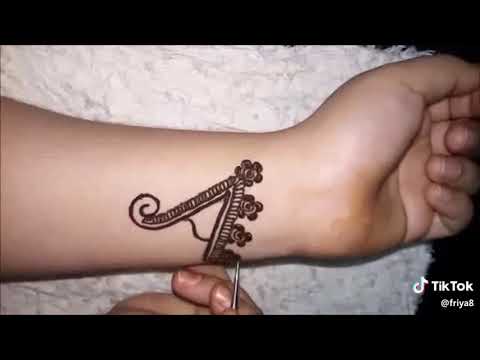 Beautiful Mehndi Designs For Girls 2022
Full Arm Mehndi Designs
Full arm mehndi designs are very unique in their appearance and view. Girls draw mehndi from their fingertips up to the upper part of their arms. Half slaves recommend these types of mehndi designs.
See More: Eid Ul Azha Mehndi Designs For Pakistani Girls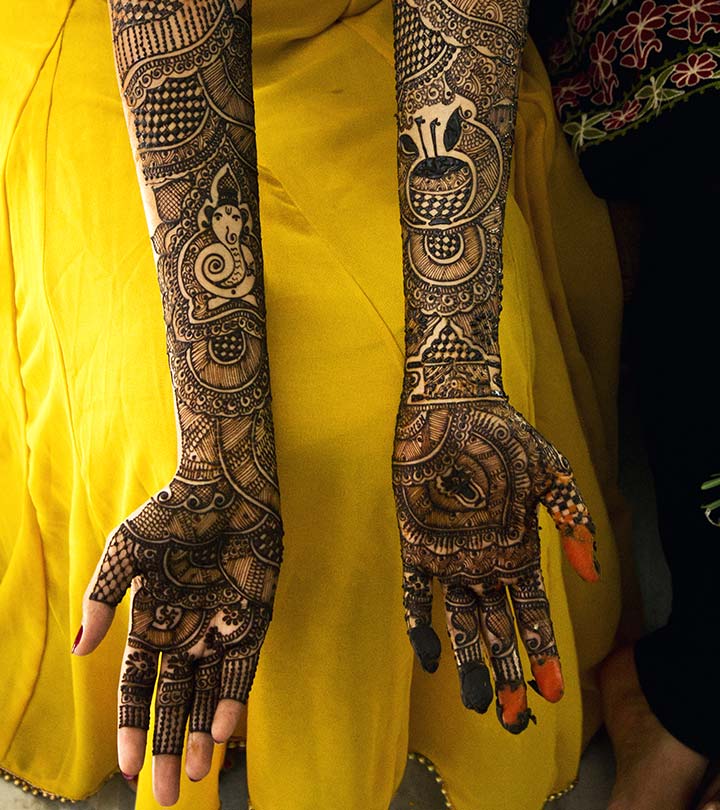 Feet Mehndi Designs
Girls' feet are considered as the real mirror to check their beauty. If a girl has got beautiful feet then she must also have a shining and perfect face. Therefore girls also like to decorate their feet with new fashions. Girl's feet mehndi designs are of various types but simple patterns look much better as compared to other difficult one.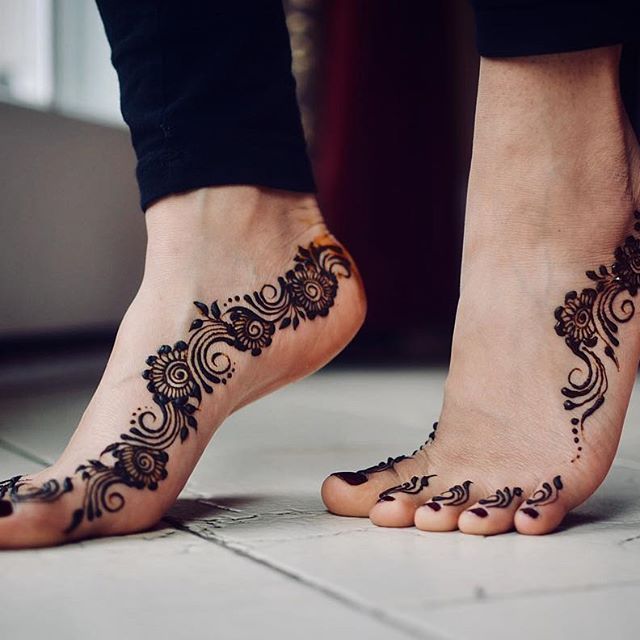 Artificial Color Mehndi Designs
Fashion has made much progress and now artificial colors mehndi is also available in markets. This mehndi is available in also shades such as blue, green, red and black. Those fashion lover girls who don't like traditional mehndi designs love to decorate their hands with artificial shinning mehndi designs.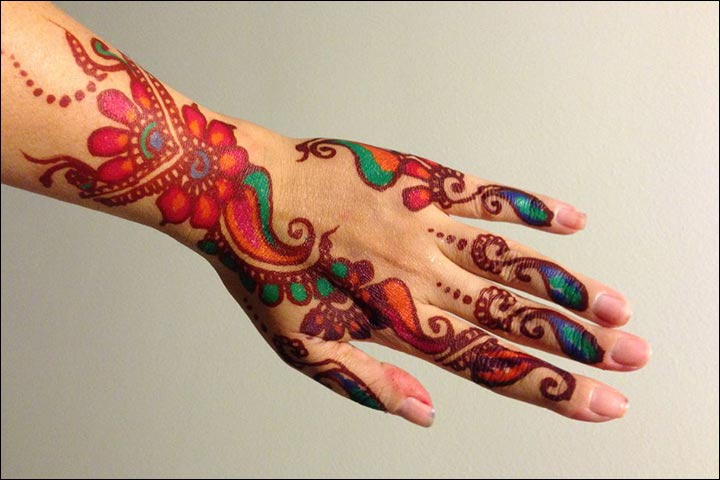 Ring-type Mehndi Designs
In ring-type mehndi designs, professional mehndi designers draw a ring on the middle finger and then draw lovely lines having styles of plants and tree stems.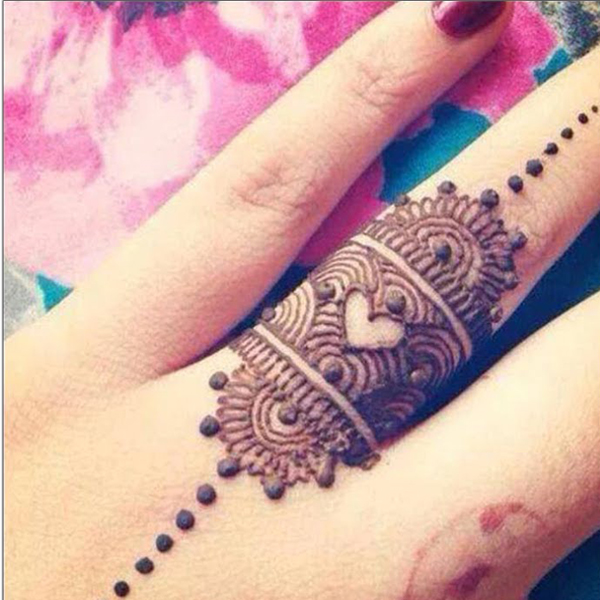 Special Bridal Mehndi Designs
Girls love to select marvelous dresses on the day of their wedding. Brides want everything perfect on the day of their wedding. The bride's makeup, dress, hairstyle, and mehndi design make her unique in the crowd.  Hence this post will be incomplete without the brides' latest mehndi designs. We have posted trending and never seen brides' special mehndi designs which will prove as a gift for those who are getting married.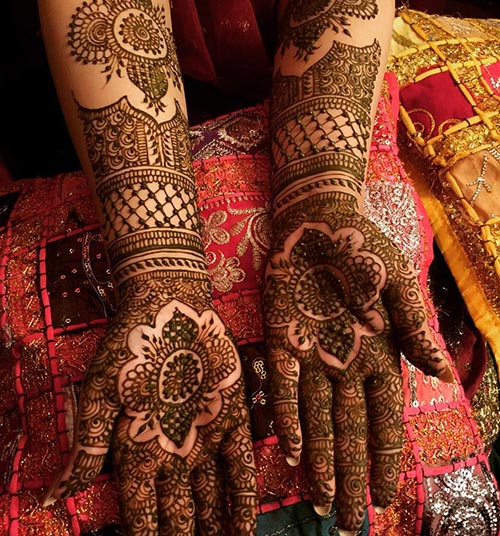 Simple Mehndi Designs
Style & latest fashion is the desire of every girl these days. Some girls love to adopt simple fashion to maintain their natural and original beauty. Such type of girls gets more attention as compared to other girls. Here we have also posted some simple but charming and lovely Mehndi Designs For Girls which will definitely inspire you.