Almirah Festive Collection 2022 Volume-1 With Price Buy Online
The perfect traditional view can enhance your personality. Therefore, today in the article we are talking about another leading fashion brand in Pakistan "Almirah" Fabrics. As we all know that spring-summer eid lawn collection is provided on a daily basis by other fashion brands. Therefore, Almirah has recently launched his new arrival festive collection of 2022 lawn dresses in Pakistan.
In addition, in this collection, you can easily see that elegant and impressive dresses. That are design in jacquard and charming other fabric material with other exquisite materials. Furthermore, the Leading clothing brand Almirah Festive Collection 2022 volume-1 is getting more popular among women.
New Arrival Almirah Festive Summer Lawn 2022 Unstitched Dresses
Furthermore, this summer eid lawn collection by Almirah for women contains amazing summer dresses for women. Moreover, it is featuring high-quality formal and semi-formal outfits with the latest designs and grace-full digital printed lawn shirts for women. In addition, the most important part of this spring-summer lawn collection by Almirah is that it's containing embellished luxurious kurtas for women.
Today we are sharing the new arrival festive lawn collection by Almirah. Now, this summer collection is available online and in-store. The unique categories of spring-summer dresses are best for women's wear. New in-store collection by Almirah containing amazing tunic summer festive wear collection by Almirah.
Almirah Unstitched Luxury Collection 2022
All the spring-summer lawn dresses are specially design for women to wear during hot days. Furthermore, the wardrobe spring-summer collection contains new designs of 3Piece suits with outfit formal Almirah collection.
The price of these Almirah Spring-summer Lawn dresses 2022 is set according to consumer demand. Scroll down this page and look at these amazing Spring summer lawn Unstitched collection 2022 by Almirah.
See More: House of Ittehad Eid Collection 2022 Sale With Prices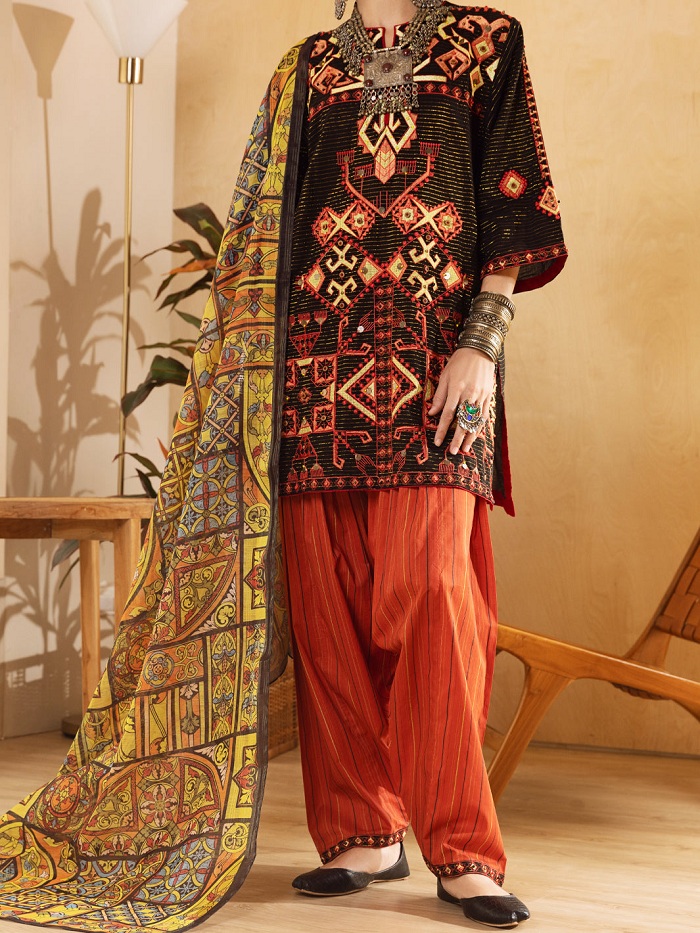 Luxury 3 piece ready to wear suit with embroidery sleeves coins and beads paired with printed trousers, and dupatta for Rupees:11950 Only.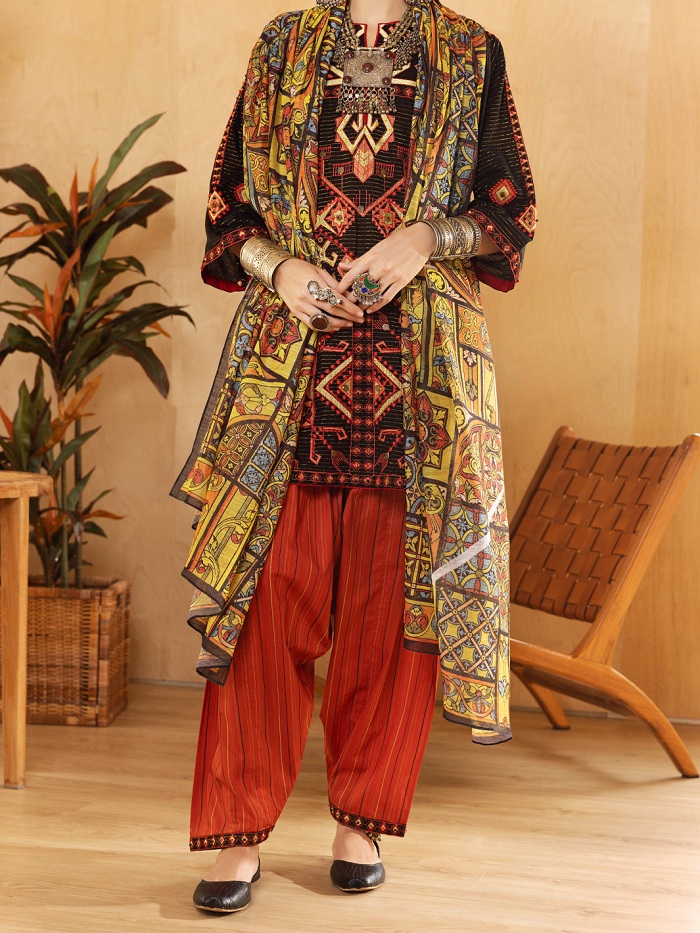 Black Hand Woven Lurex 3 piece unstitched suit Rupees:8750/- Only.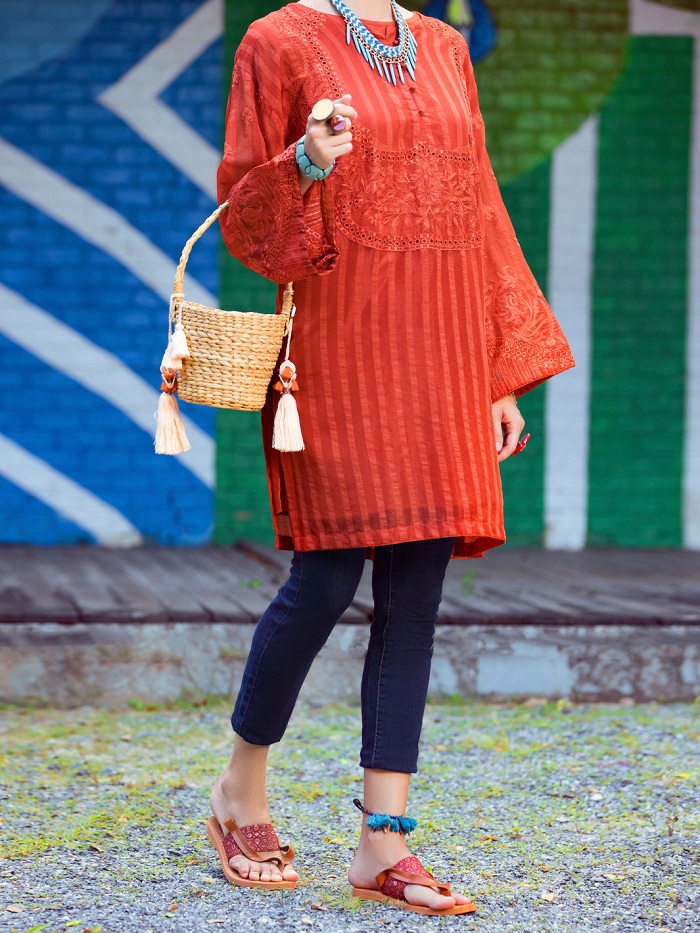 Rust Khaddi Net Tunic Kurti With Embroidery on sleeves and front available Rupees:5850/- Only.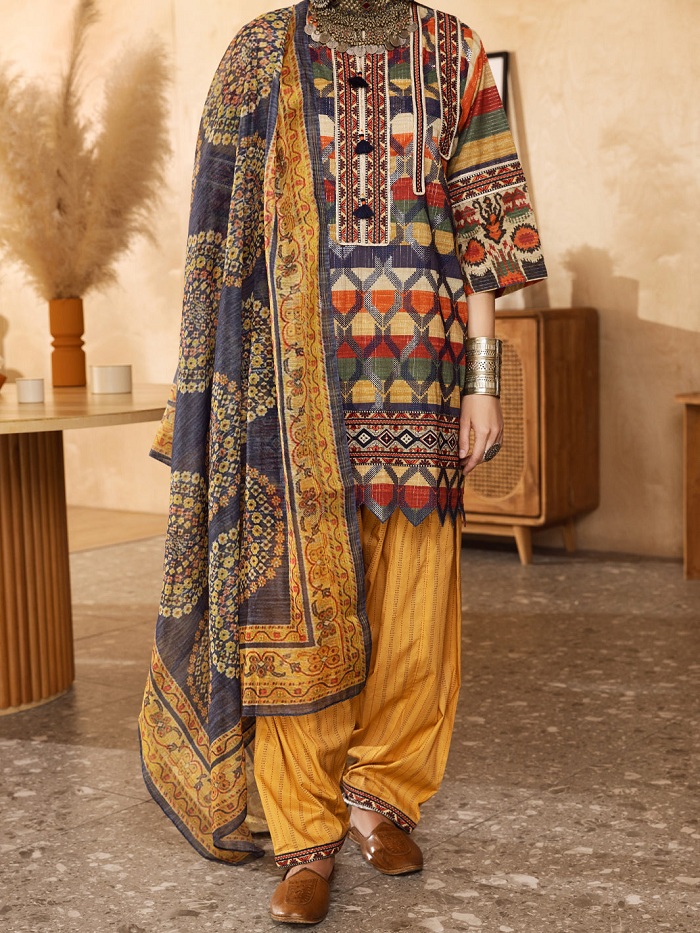 Multi-color 3 pieces unstitched Lurex fabric suit Rupees:8950/- Only.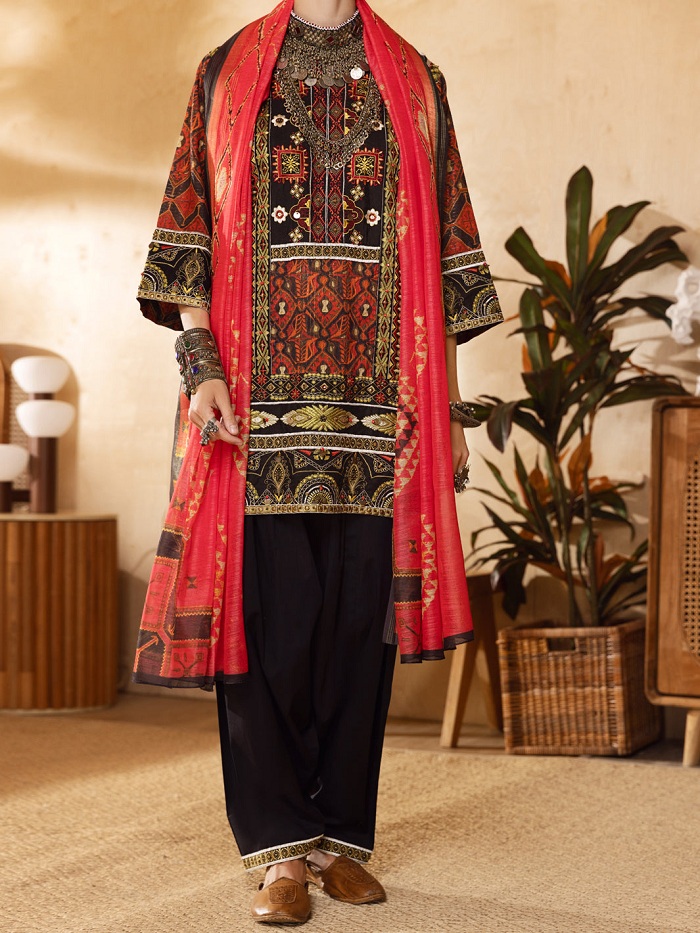 Red Luxury three-piece suit for eid days available Rupees:10650/- Only.
Almirah Eid Sale 2022
Almirah Eid Sale 2022 is now available in-store and online. These traditional ethnic designs are now available up to 50% off prices. In addition, eid sale dresses will also be available to get a new trendy summer look.
Now shop online almirah eid dresses and save 50% on all. Now it's the perfect time to update eid wardrobe with Almirah's festive collection 2022. In addition, Almirah Eid collection has contaning viscose, lawn, chiffon fabric range.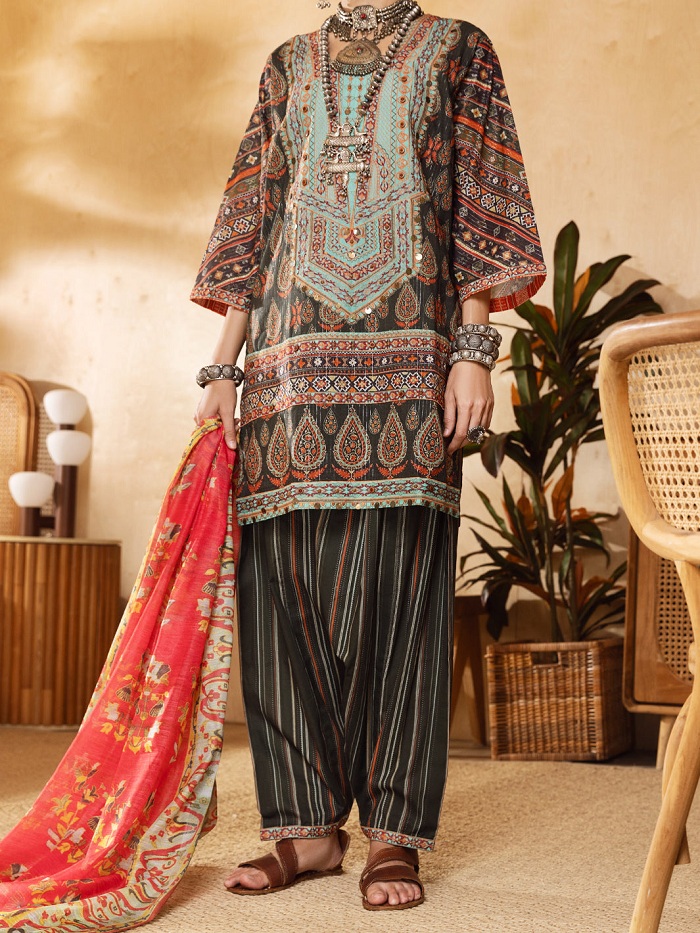 Green Woven Lurex 3 piece stitched suit Rupees:12950/- Only.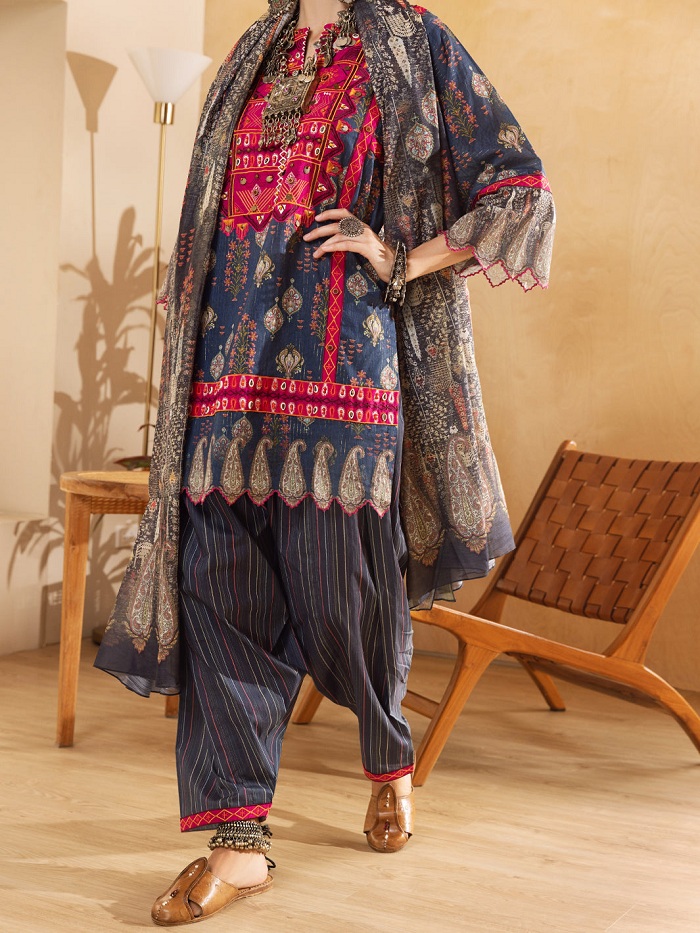 3Piece – Ready To Wear – Rupees:12950/-
Festive Sale By Almirah Brand
As we know that the month of Ramadan is about to start in a few days. And many people have started preparing for Eid Days. Therefore, here we are helping our viewers to find the world's best designer Almirah Eid Collection 2022. All eid dresses are produced with high-quality fabric and unique prints.
Furthermore, every year many new seasonal and occasional dresses are provided by Almirah Brand. In today's post, we are sharing a wide range of unstitched dresses for men and women. Furthermore, this festive get the prominent look with almirah brand.
Stylish blue Festive Un-stitched 3piece suit Rupees:9450/- Only.