Abaya Designs 2022 in Pakistan for Modern Women
Modern Style Abaya Designs 2022 in Pakistan – get ready for a new range of Abaya Designs for modern Muslim women. Abaya is a one-piece garment robe-like dress, mostly worn by Muslim women in Asian, Arabic, and Middle East counties. Furthermore, the usage of Abaya increases in the last few years, and due to its popularity other religious and cultural women beliefs to wear Abaya. Therefore, here we have some interesting and new Abaya Designs 2022 ideas to wear in Pakistan for modern women.
It is the desire of every woman to wear a beautiful and modern style abaya in Pakistan. But unfortunately, they can't find their desired abaya design. Therefore, style street fashion blog tries to provide something interesting and new designs of ladies wearing Abaya's 2022. In Pakistan minorities also wear Abaya to keep them more stylish.
Latest Abaya Designs 2022 in Pakistan for Muslim Girls
Abaya remains the first choice of 90% of women and girls in Pakistan. Because abaya can provide them safety and more confidence while shopping, traveling and going to anywhere. These abaya design can provide a modern look in different colors and in the fabrics range.
If we see in the past few years, Abaya was simply available in black colors. A one-piece cloth was draped over the shoulder. But now trends have changed, and many leading clothing brands launching their Abaya's collection for women. Now you can wear the abaya in a new and modern way, as images are provided.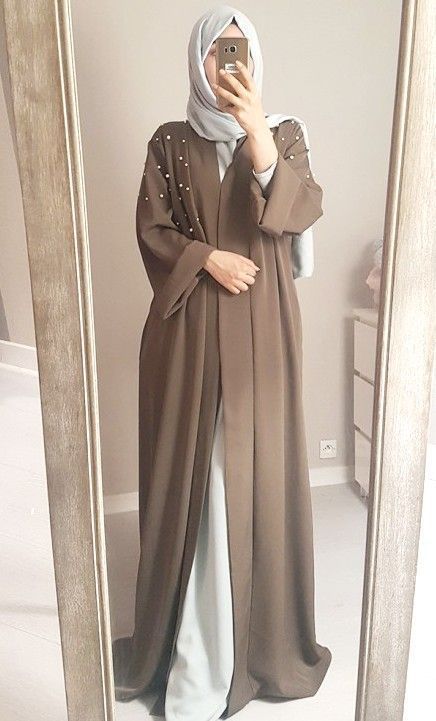 New Style Fancy Abaya Designs for Women:
Presenting the new style of abaya designs for women in Pakistan 2022. All these new style abaya will really be helpful to you. To carry out daily work such as going shopping, college, and university. Most women in the whole world like to wear the long types of abayas, therefore designers provide various new long abaya designs for ladies.
See More: Best 10 Tips to Wear Hijab With Sneakers in Winter 2021-22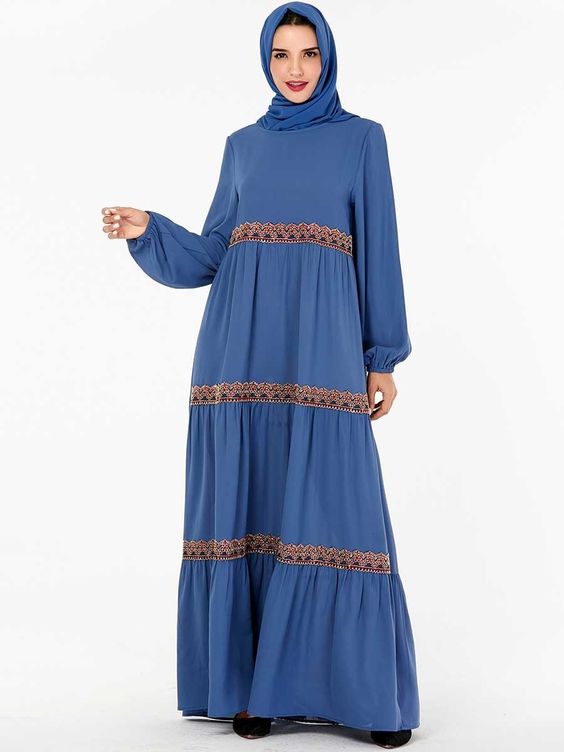 In Islam, it is the obligation of every woman to wear an Abaya compulsory. And cover their body, while going outside. Furthermore, women also wear scarf with long burkha style as well. Here you can find a new style of abaya in many designs full of embroidery work.
Stylish open Front Coat Style Abaya
Black Abaya With Stonework
Butterfly Abaya Designs
Kaftan Abaya Designs
Arabic Abaya Designs
Stylish Open Front Coat Style Abaya:
New look stylish open front coat style abaya is best to wear in the winter season. This coat-style abaya is made with warm fabrics. Furthermore, it is having a normal round shape with beautiful buttons on the front side of the abaya. It is a great product for modern women to get a stylish look in a reasonable price range. All these open-front coat-type abaya designs are available in different beautiful colors and styles. This stylish abaya is suitable for girls and women to wear casually and go to any formal functions as well.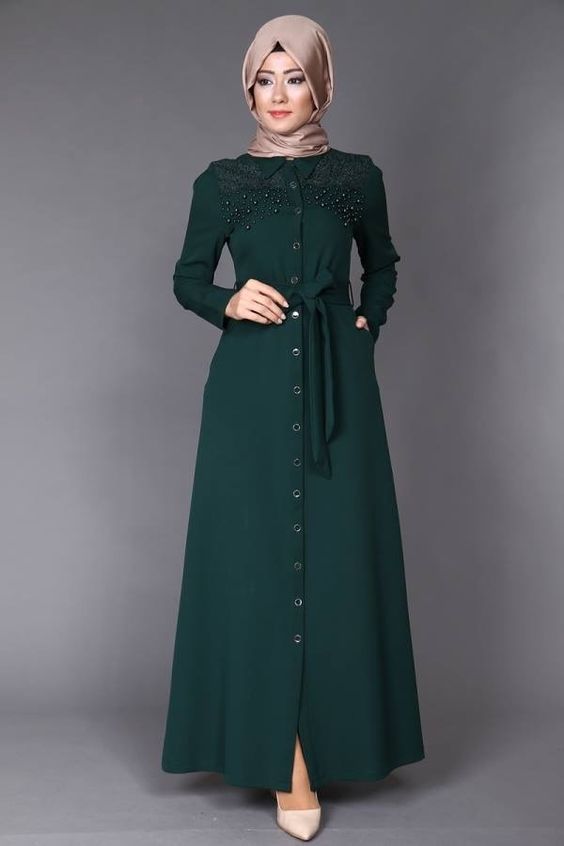 Black Abaya with Stone Work:
A stylish new design black abaya with stonework is containing embroidery work on sleeves and front. Black is the ideal color, and it is more religious and modest in its look. Ladies mostly like to wear black abayas in Pakistan. And the stonework also makes it more beautiful and stylish to wear any time anywhere in Pakistan.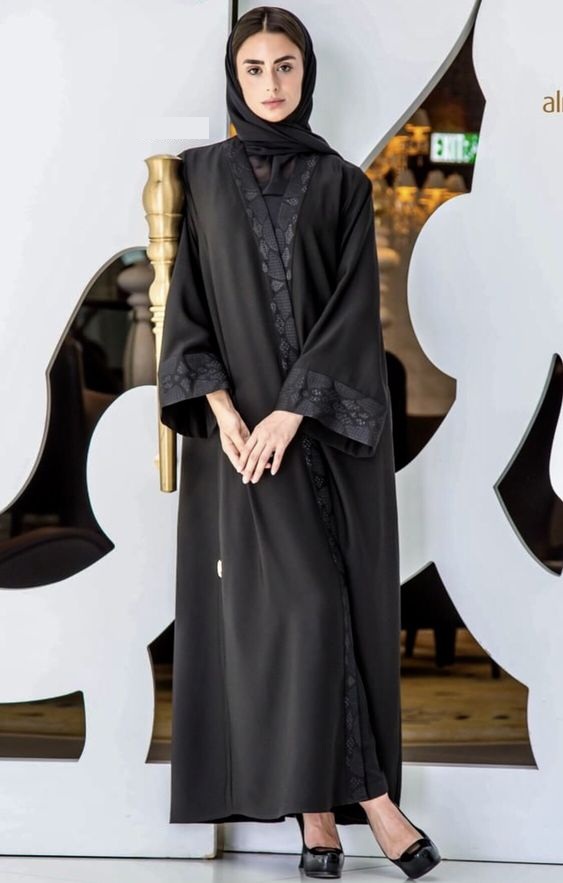 Butterfly Abaya Designs 2022:
If you like to wear the tight abaya in Pakistan? Then don't worry maybe a perfect butterfly abaya is perfect for them. Through butterfly abaya, you can get stylish look full of embroidery work. In butterfly abaya pieces of fabric fix on both shoulder sides to cover the front of the women's body.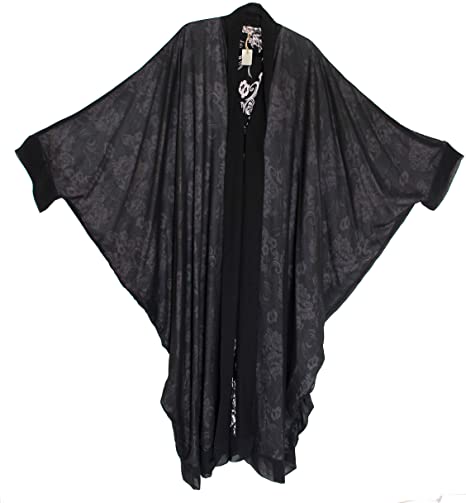 Kaftan Style Abaya:
Kaftan style abaya is most popular in whole Pakistan. Therefore, we can say this style of abaya is evergreen to wear casually and formally. Mostly kaftan style abaya containing beautiful embroidery work on cuffs and borders. Or it is designed in double shirt designs and in v shape as well. Or you can wear this type of abaya while going to a party or dinner.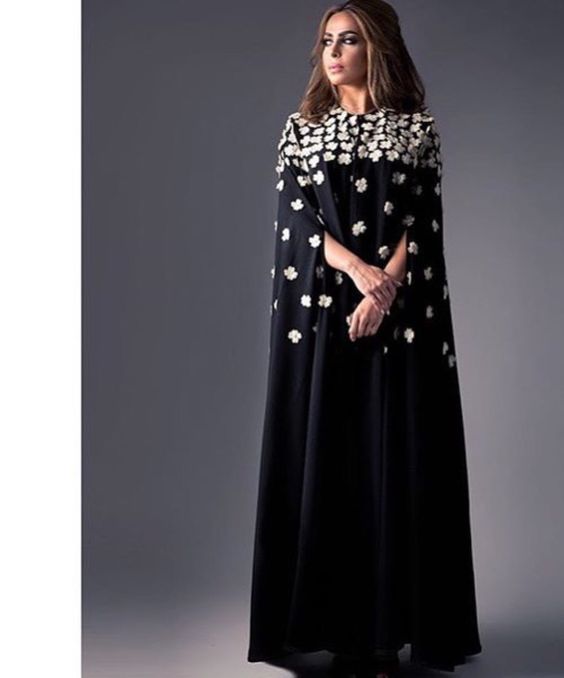 Arabic Abaya Design:
Here you can see beautiful designs of Arabic abaya for ladies. Maybe a light grey, maroon, and tea pink color are best for Arabic abaya. Furthermore, these days abaya is not only trendy fashion but also compulsory to cover the body. Here we have some ideas for New Arabic Abaya Designs for Girls 2022.