So Kamal Lawn Sale 2023 Unstitched Collection Flat 60% Off
So Kamal Lawn Sale 2023 summer clearance collection has been set on all unstitched lawn stuff with a fixed price. Now shop online & at outlets to get the best designs and stuff.
In Pakistan So Kamal owns a good rank among all expensive and famous brands. The main reason is its quality stuff which makes this brand highlighted in different brands.
So Kamal Summer Lawn Sale 2023 Flat 60% Off With Price
Today we are going to show you the latest sale set up by officials of So Kamal Lawn Sale. This sale offers unstitched dresses only. Unstitched dresses have two variants (stitch & unstitch) with 2-piece and 3-piece outfits. On special occasions of Pakistan, culture & traditions So Kamal set special sale. The summer season is going to end soon. Hence to make the 2023 Summer Sale flat 60% off has been set on selected dresses.
The 2023 sale has been set on just unstitched collections. These unstitched dresses have special prints & embroidery pieces available. Hence it can prove very glorious for your personality. Don't miss this golden chance because this sale will end soon without any advance announcement.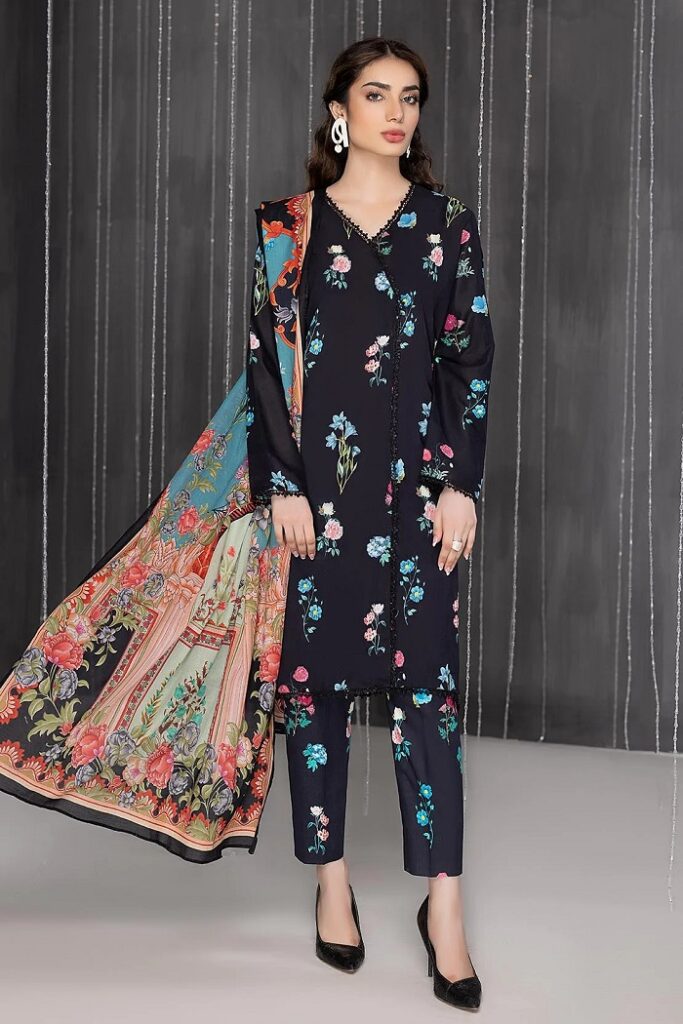 Digital printed lawn shirt, trouser and dupatta in black available for PKR:3,649 PKR:2,919 only.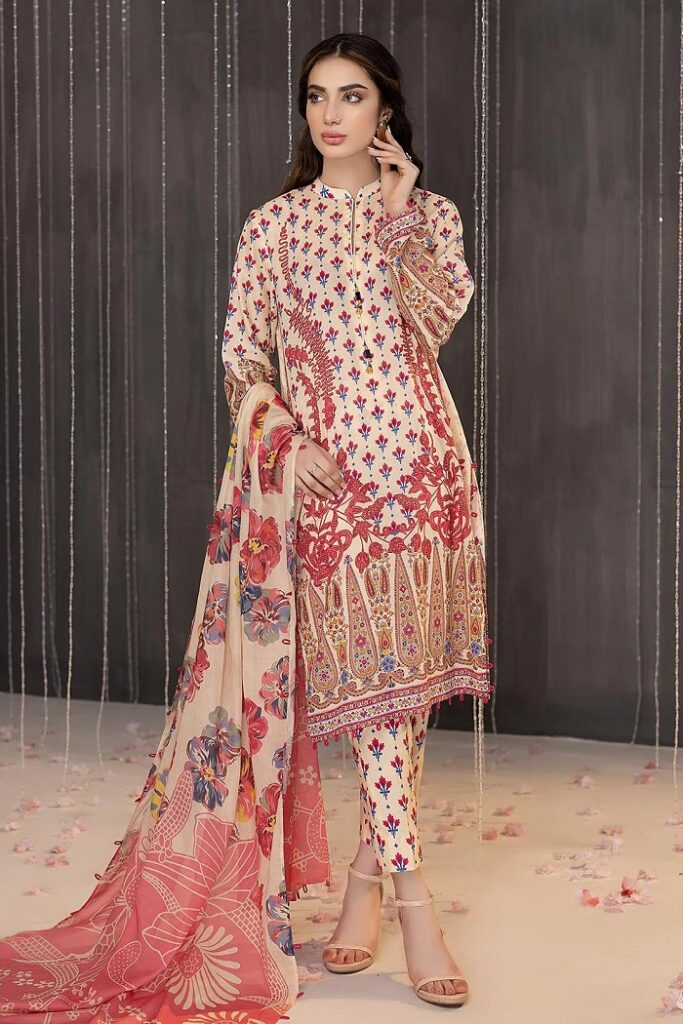 Beautiful beige color floral printed unstitched 3piece lawn suit sale available for PKR:3,649 PKR:2,554.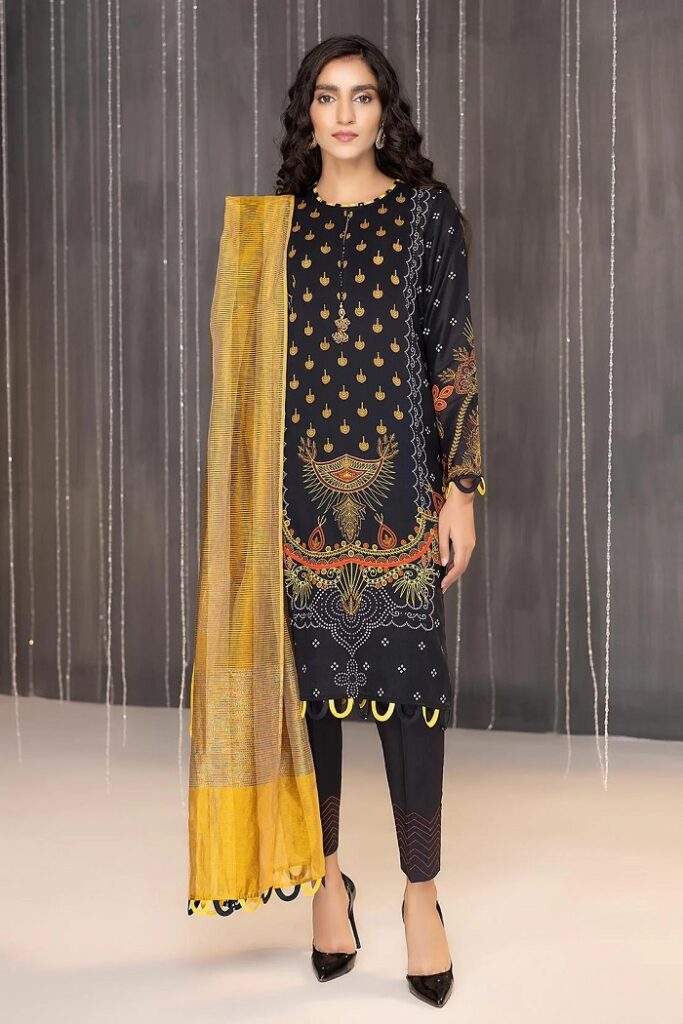 Digital printed lawn black 3piece suit for women PKR:3,749 PKR:2,624 only.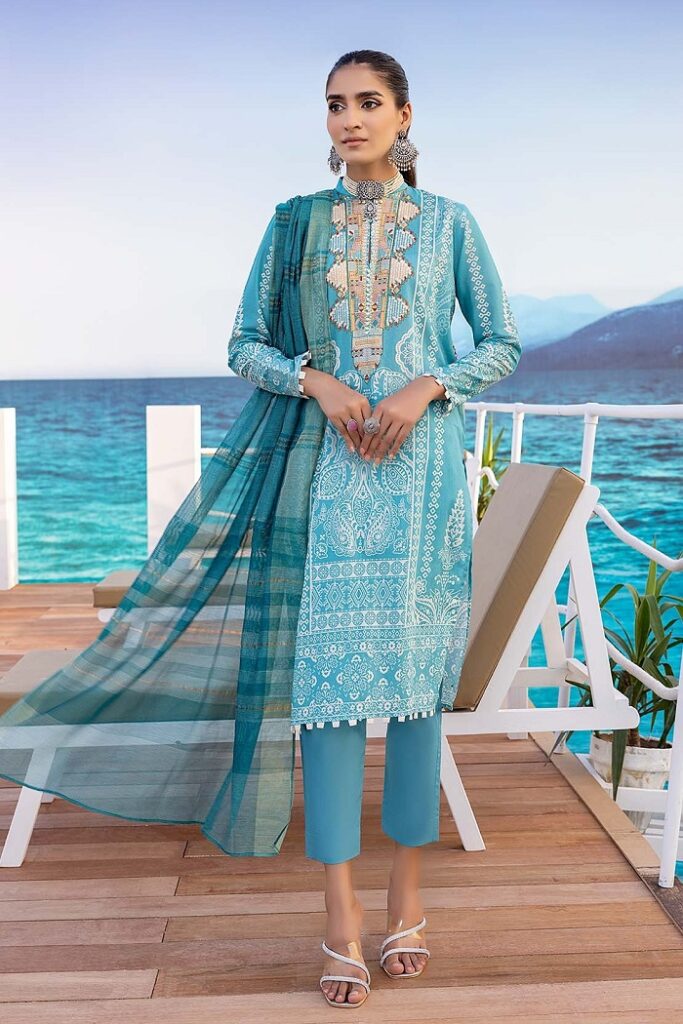 Let's get unique summer look by wearing this mint color digital printed 3pc suit available for PKR:3,749 PKR:2,624.
Pink printed lawn suit PKR:3,749 PKR:2,624.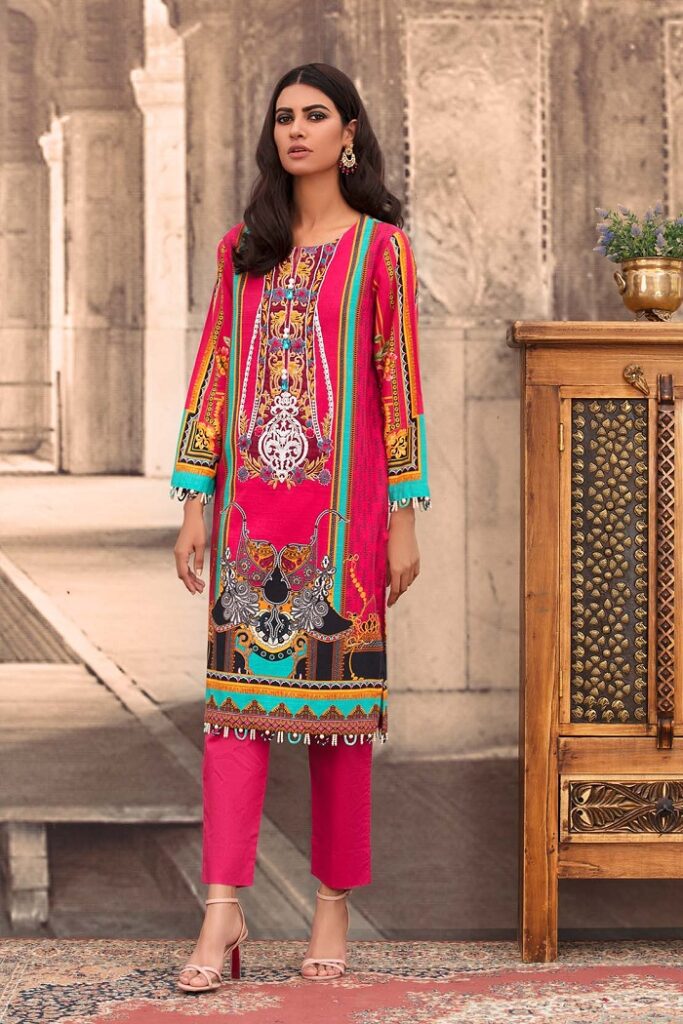 A gorgeous traditional printed kurta for a classic summer look and embroidered neckline available for PKR:2,600 PKR:780 only.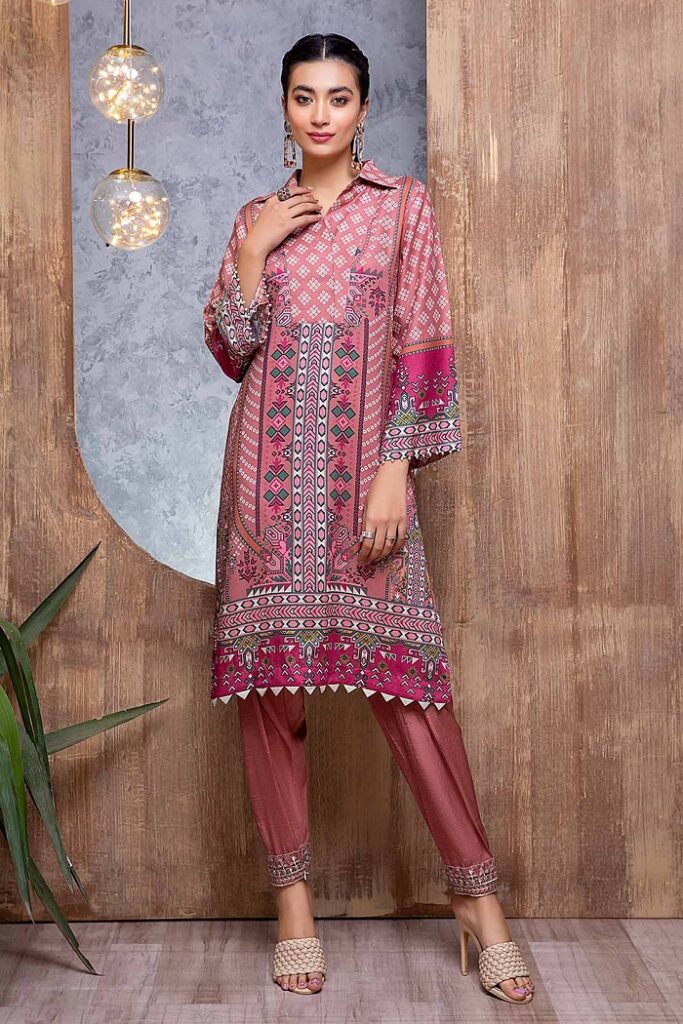 One-piece digital printed lawn shirt PKR:1,698 PKR:849.
Summer Sale 2-Piece & 3-Piece Suits
In this sale, both 2-piece and 3-piece dresses have been included. Hence it proves an all-in-one sale for ladies. Special colors have been selected for shirts, trousers & dupattas.
Stylish multi-color lawn summer one-piece shirt PKR:1,698 PKR:849 only.
So kamal printed shirt PKR:1,698 PKR:849 only.
Digitally printed black lawn shirt & trouser Rs:1,999 Rs:1,599.
Unstitched summer printed lawn shirt Rs:1,099 Rs:8,79 only.
Let's get a unique summer look with this beautifully printed lawn shirt and trousers for just Rs:1,999 Rs:1,599 only.
Cute pink color lawn 3piece un-stitch suit Rs:2,999 Rs:2,399 only.
Lawn Shirt, Trouser Rs:2,199 Rs:1,749 only.
One Piece Digitally Printed Lawn Pink Color One Piece Shirt for Rs:1,099 Rs:879 only.
Lawn unstitched shirt & trousers in black color for Rs:2,999 Rs:2,399 only.
Traditional embroidered neckline printed lawn shirt, dupatta Rs:2,349 Rs:1,879.
spring summer un-stitch shirt & trouser 2piece Rs:1,999 Rs:1,599.
Un-stitch lawn fabric light pink color printed shirt and dupatta available at sale price for Rs:2,349 Rs:1,879 only.
Lawn As New Fashion
In the summer season, all Pakistani females prefer lawn dresses due to the hot climate of the country. However, there is a variety of lawn stuff types in markets. So Kamal also gives the option of more than 3 types of lawn stuff. Here the main difference is just quality.
Prints & Embroidery
Brands always try to deliver the best quality stuff to the customer. In these dresses you can easily find printed and embroidery dresses. Embroidery is the natural work of beads and buttons draw by the hands of workers. These designs with beads & buttons increase the impression of females who wears one of these dresses.