Marjjan Clothing Winter Collection With Price Tag 2022
Marjjan Clothing – is a leading fashion house in Pakistan. Working with an experienced & Talented design team to provide the perfect pieces of collections. Here we are showing perfect winter pieces and suits to step forward to customers' lifestyles.
Marjan winter range collection contains bold and new embroidery prints with a discount price range. Gets a stylish chic look with marjjan clothing winter collection 2022. Season to season gets a unique style and quality of fabric collections for women.
New Arrival Marjjan By Zohaib Clothing Winter Suits 2022-23
Marjjan by Zohaib winter collection with the latest range of Luxury Lawn, karandi, khaddar, and linen fabrics across Pakistan. If you have not yet purchased marjjan by zohaib brand winter dresses then feel free and contact us to buy these dresses.
Today find and buy all the latest ranges of Marjjan By Zohaib brand in Pakistan. As you can see all dress prices are low than compared to other brands. Today update your winter wardrobe with these exciting winter outfits by Marjjan brand. Furthermore, customers like & comment on the best available collections by Marjjan Brand 2022.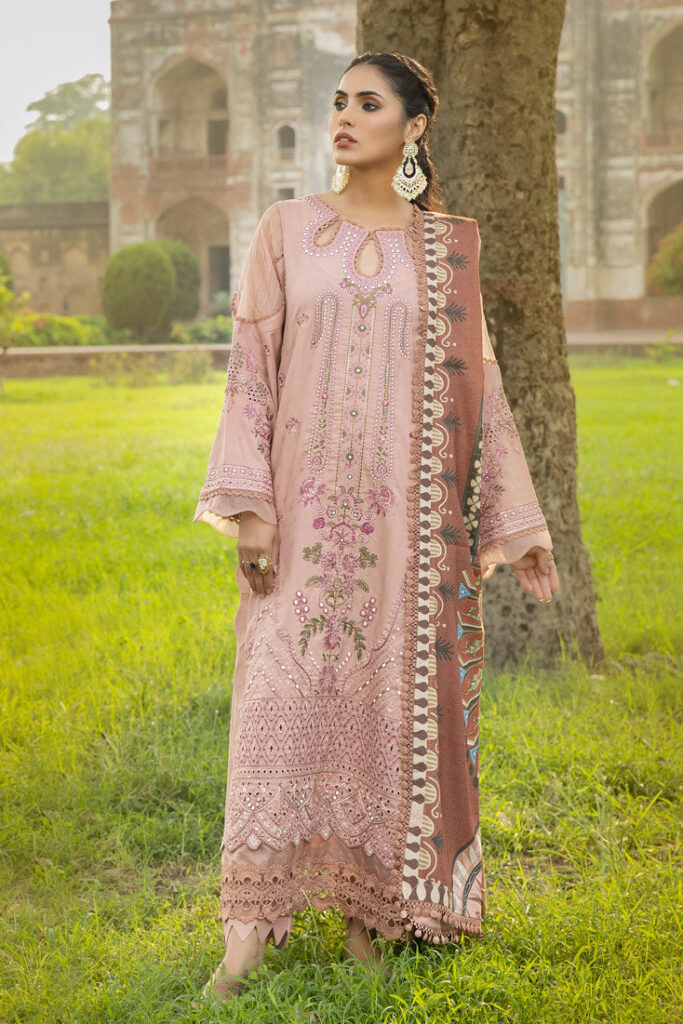 Dyed embroidered peach color luxury winter unstitched suit PKR:5,400 only.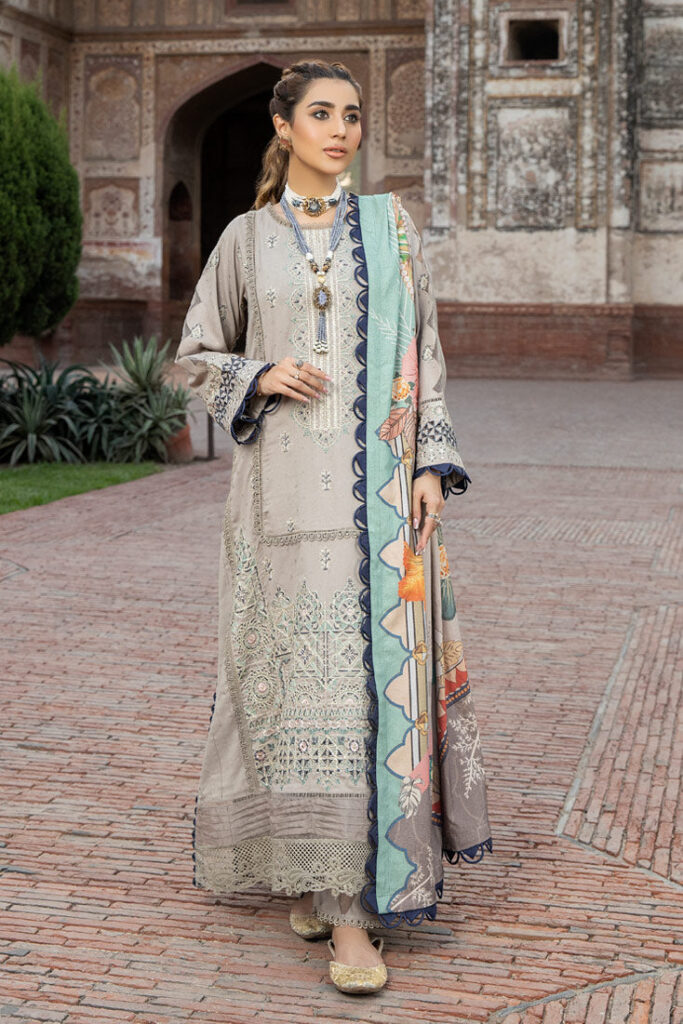 Niche grey embroidered 3piece suit PKR:5,800.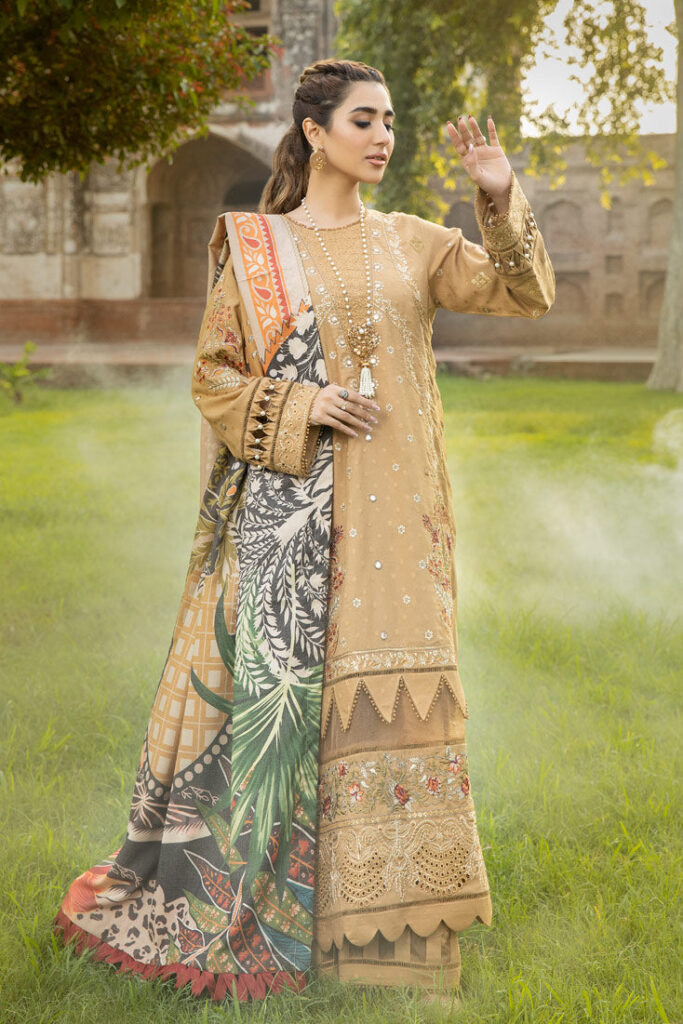 Dye self wool sequins embroidered 3piece suit PKR:5,600 only.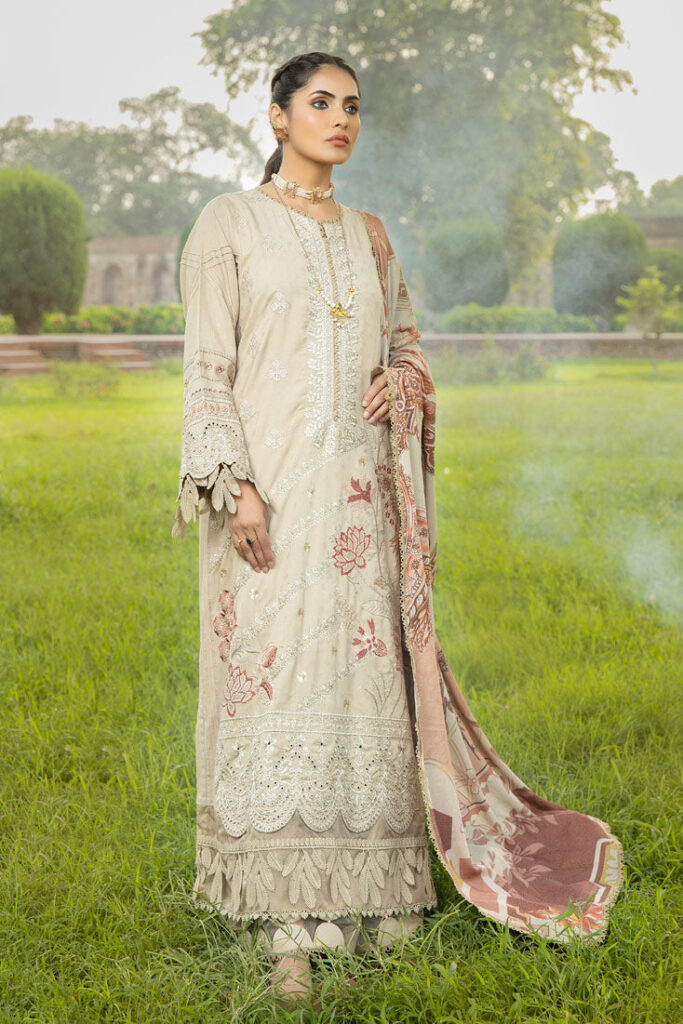 Beige embroidered winter luxury 3piece unstitched suit PKR:5,400.
PKR:5,800 only.
Marjjan Winter Collection With Price
Girls get ready for marjjan brand winter collection of casual & formal wear outfits for this season. Furthermore, we can say that these dresses have a key role among modern ladies. This marjjan brand winter unstitched collection has to have casual and formal wear dresses for women. Enjoy this season with winter fabrics like linen, khaddar, karandi, and the winter linen collection 2022. Every year many collections launch by marjjan clothing brands. Don't worry about functions or parties, buy a new unstitched & ready-to-wear formal collection dress.
With the start of the winter season in 2022, many famous clothing brands in Pakistan launching their un-beatable collections. Among these leading clothing brands, Marjjan brand also launches its winter season collection for women.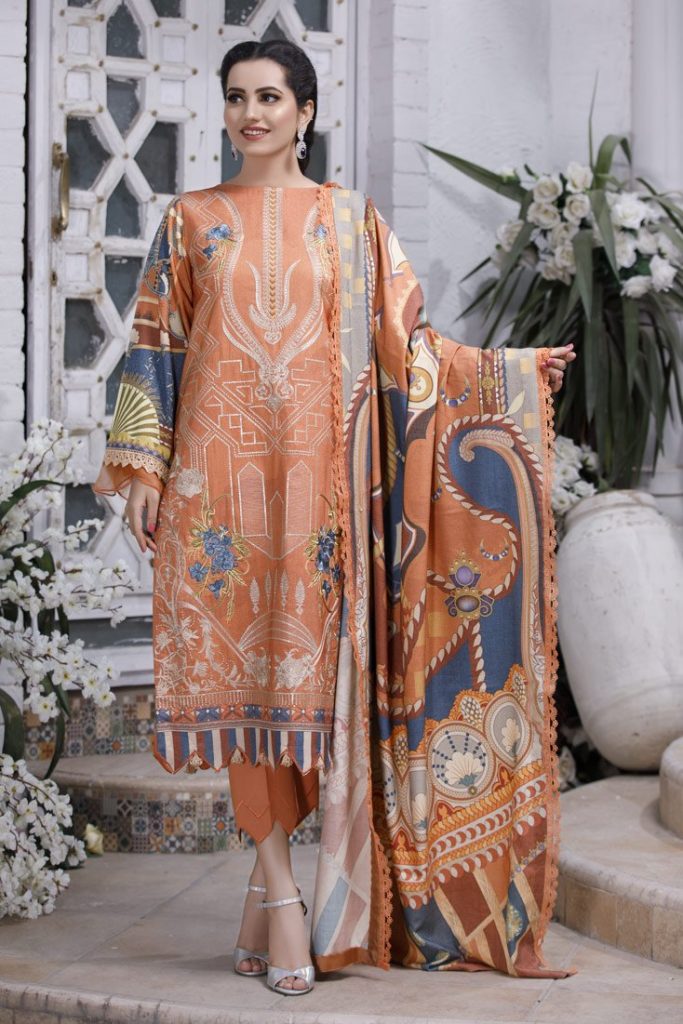 Marjjan Winter Khaddar Shirts Collection
Marjjan brand winter colorful khaddar shirts are available in the discount price range. Matching with embroidery dupattas and luxury suits. Furthermore, the price range of these marjjan winter collections starts from PKR:3100/- to PKR:3850/- Only. Therefore, let's explore this page and buy exciting winter outfits under one shop.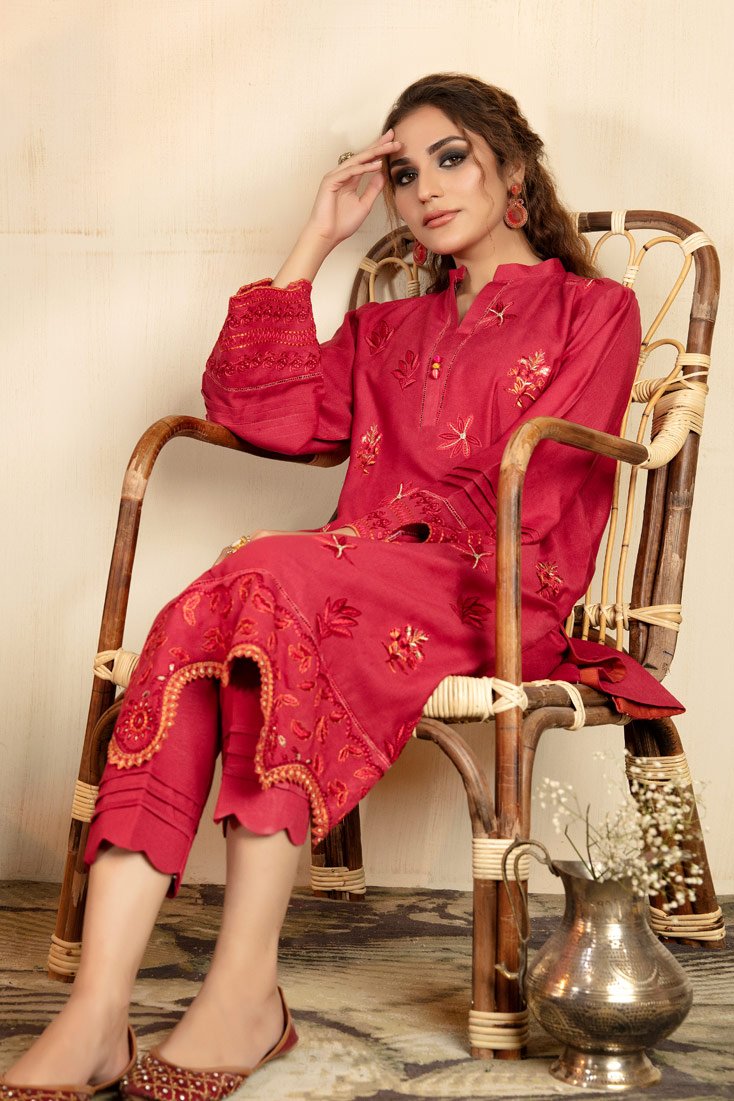 Marjjan clothing Winter Velvet 'MEMSAAB' Collection
New winter unstitched velvet dresses for women in 'MEMSAAB' Collection 2022 with the price tag. All velvet 3 pieces unstitch dresses having unique Front body Sequenced embroidery work on velvet with full velvet sleeves pair with dyed raw silk trousers. Furthermore, some dresses in this velvet collection also contain shawls as well. Let's buy your favorite velvet dress from memsaab collection by the Marjjan brand.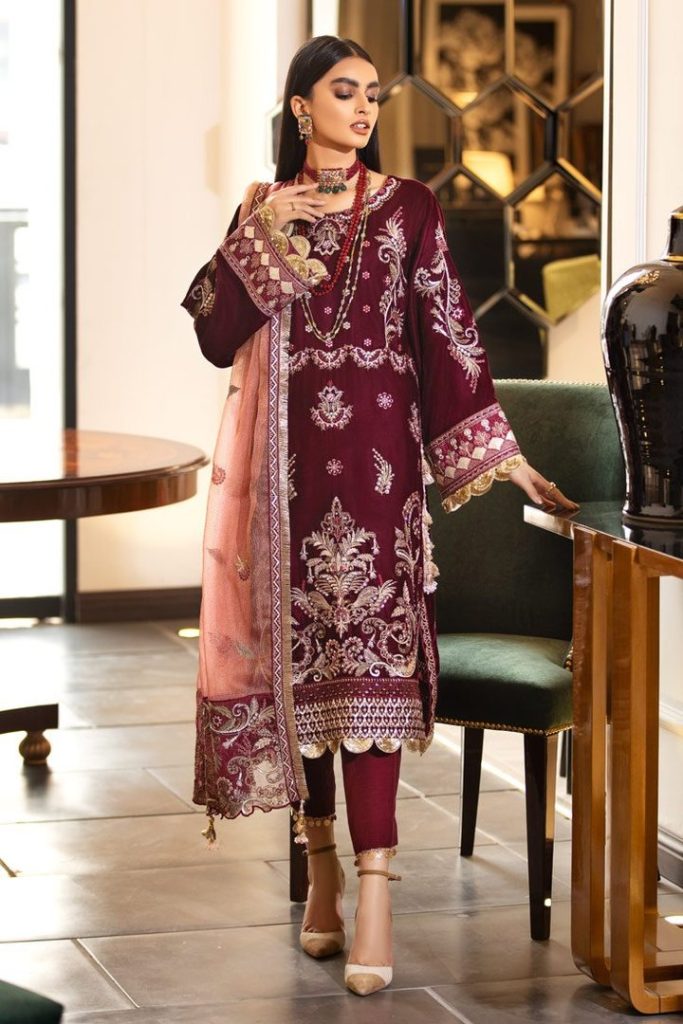 Marrjan Summer Clearance Sale
Marjjan summer collection is the sing of new fashion & trendy eye-catching dresses. In this collection, you can easily find the best warm fabrics for the summer season. Hence, all of these dresses are different in patterns, prints, and designs.
A multi-combination of natural colors with eye-catching patterns is available in an affordable price range. You can definitely want to enhance your personality. If yes then marjjan brand summer collection will fulfill your dreams.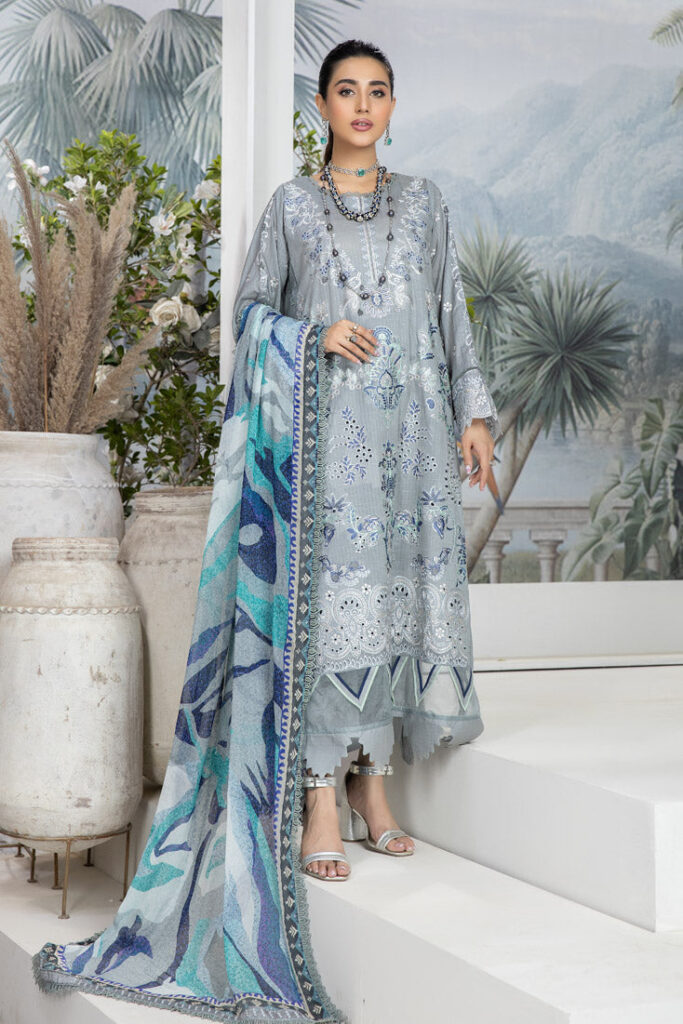 Unstitched dyed embroidered lawn 3piece suit PKR:5,700 only.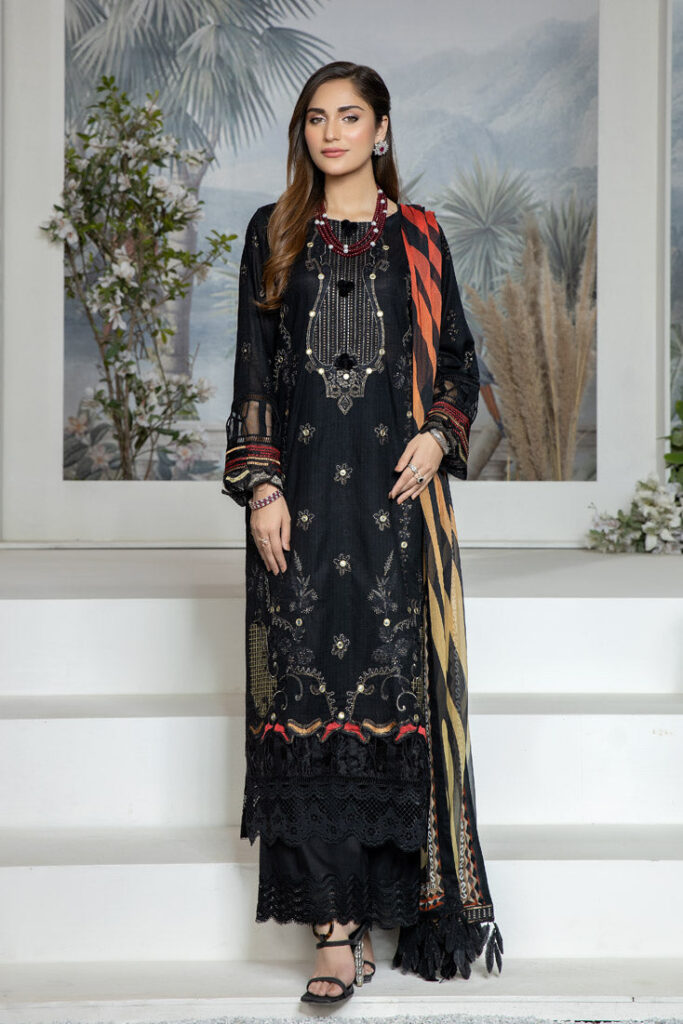 Let's get the unique black look with this unstitched luxury lawn 3piece suit PKR:5,700 only.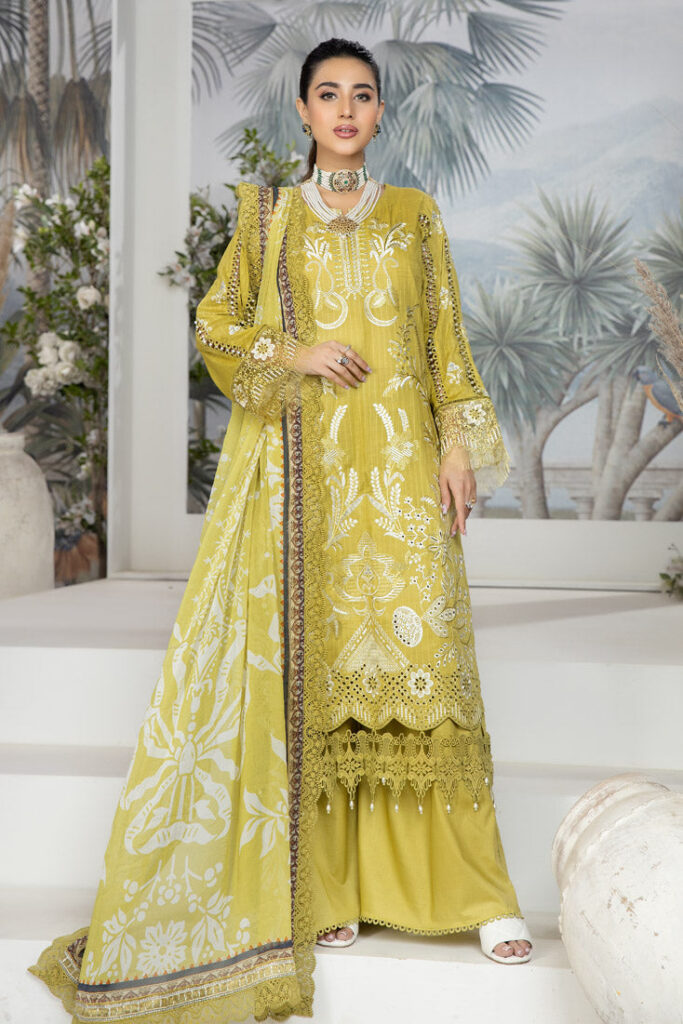 Stylish green color embroidered lawn 3piece suit PKR:5,700 only.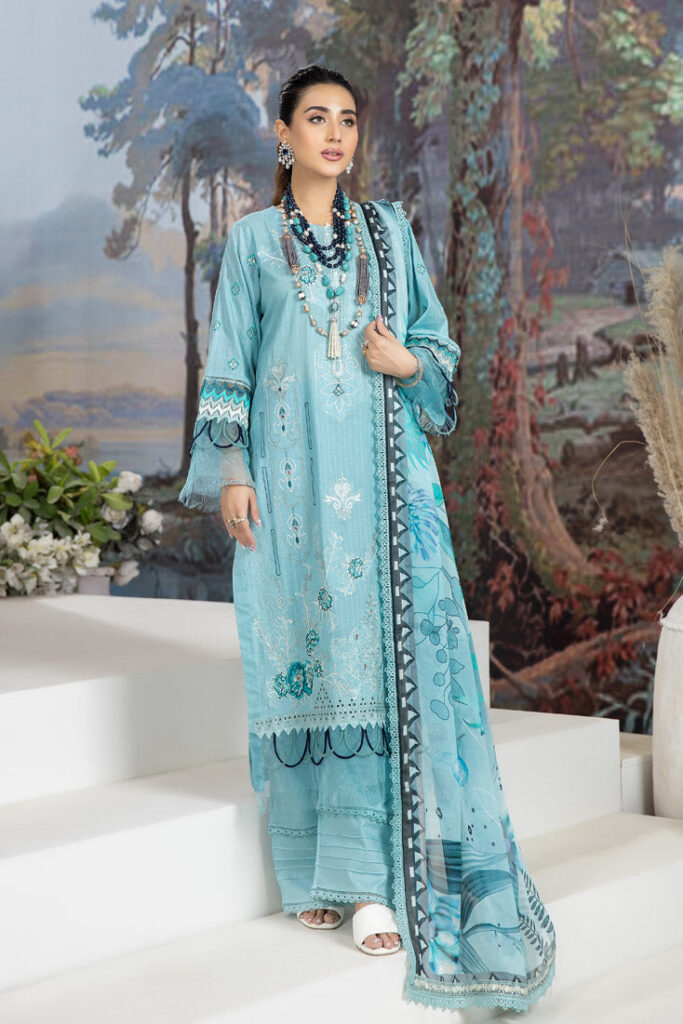 Mint color dyed embroidered lawn shirt with matching dupatta and trousers available for PKR:5,550 only.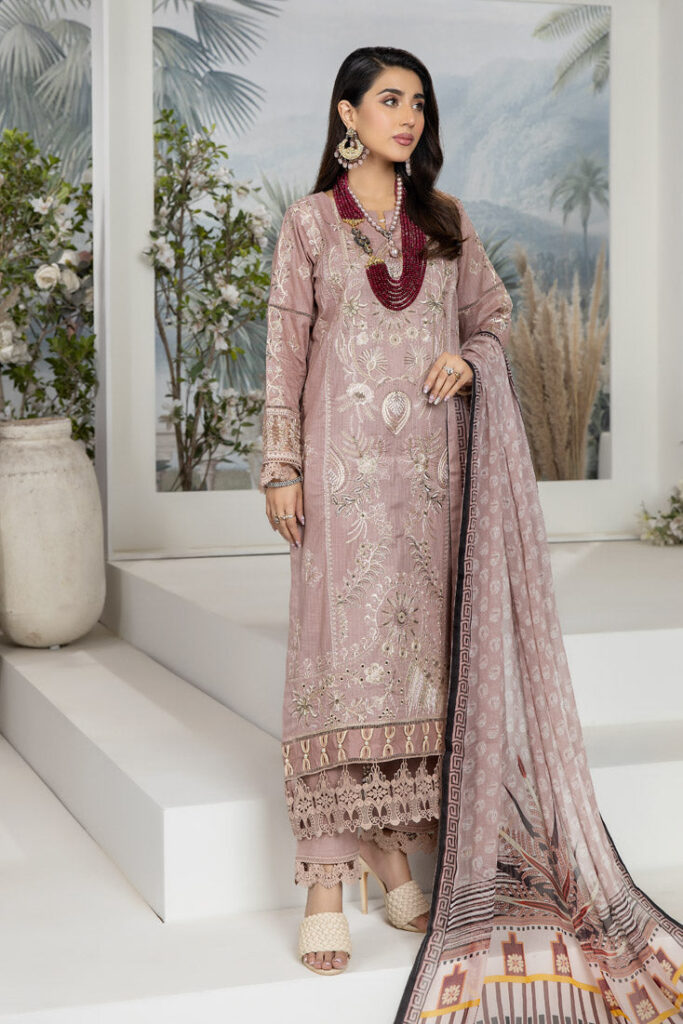 Enhance your summer look with this luxury marjjan clothing 3piece suit PKR:5,800 only.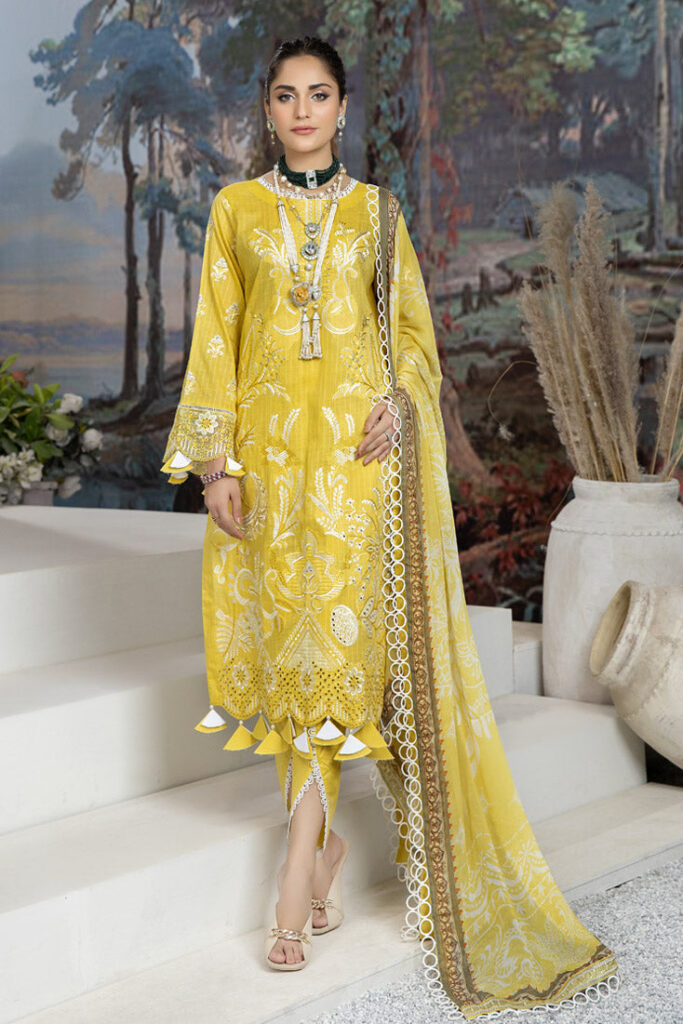 PKR:6,000 only.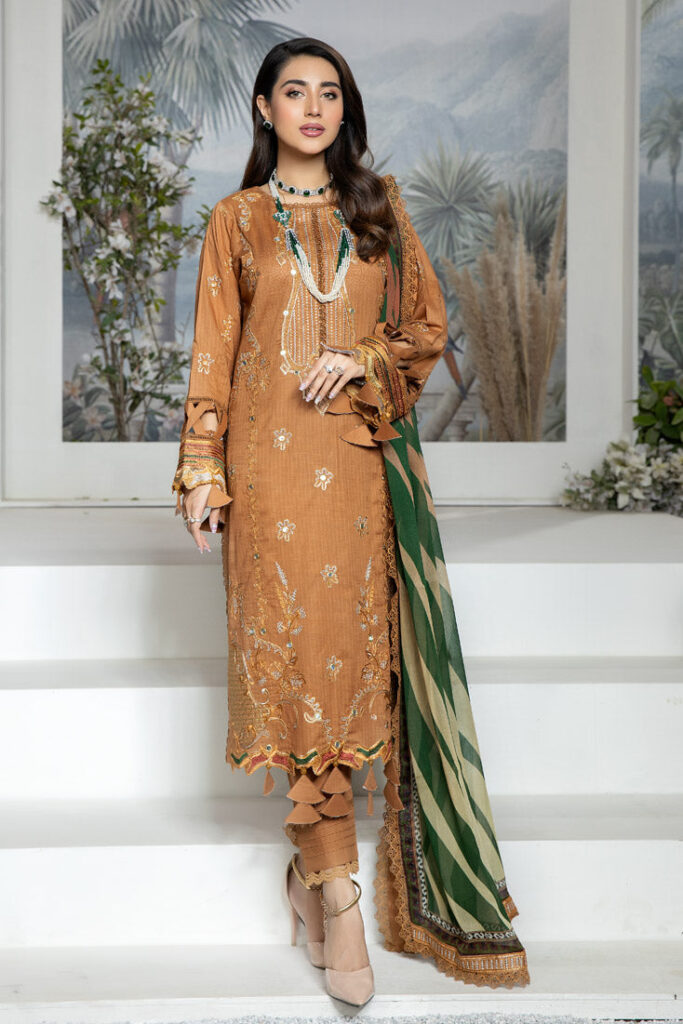 Unstitched lawn suit PKR:5,700.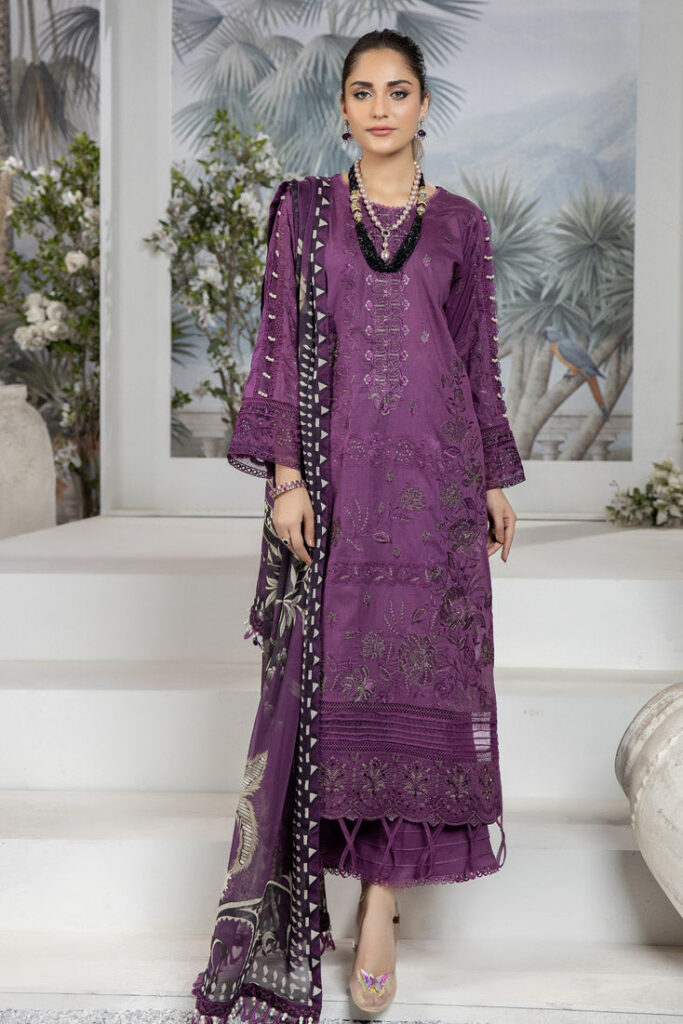 A beautiful luxury purple color 3piece unstitched suit PKR:6,000 only.