Khaadi Kurta Printed & Embroidered Collection Sale 2023
Khaadi is a well-known name in the Pakistani textile industry. That's why here we have Khaadi Kurta Printed & Embroidered newly launched in 2023 with the price.
We don't need to describe Khaadi because everyone especially Pakistani girls knows this brand very well. Few qualities of this brand make it unique and more advanced compared to the other brands in Pakistan. You can observe many qualities in this new Printed & Embroidered Kurta collection. Recently the brand launched this collection.
Khaadi Kurta Printed & Embroidered Collection 2023
Here is the complete description of the Kurta dress. Each dress is presented with Price and availability. Select one kurta (embroidered & printed). Hence get ready to take a look at the new volume with an extra touch of beautiful changes that make it stunning.
Kurta or Kurti is a specific trending dress for all Pakistani girls. That's why the new collection has brought new changes and a concept of a new era in this type of dress. The changes have been made by professionals so that the kurta looks more stylish as compared to its previous look.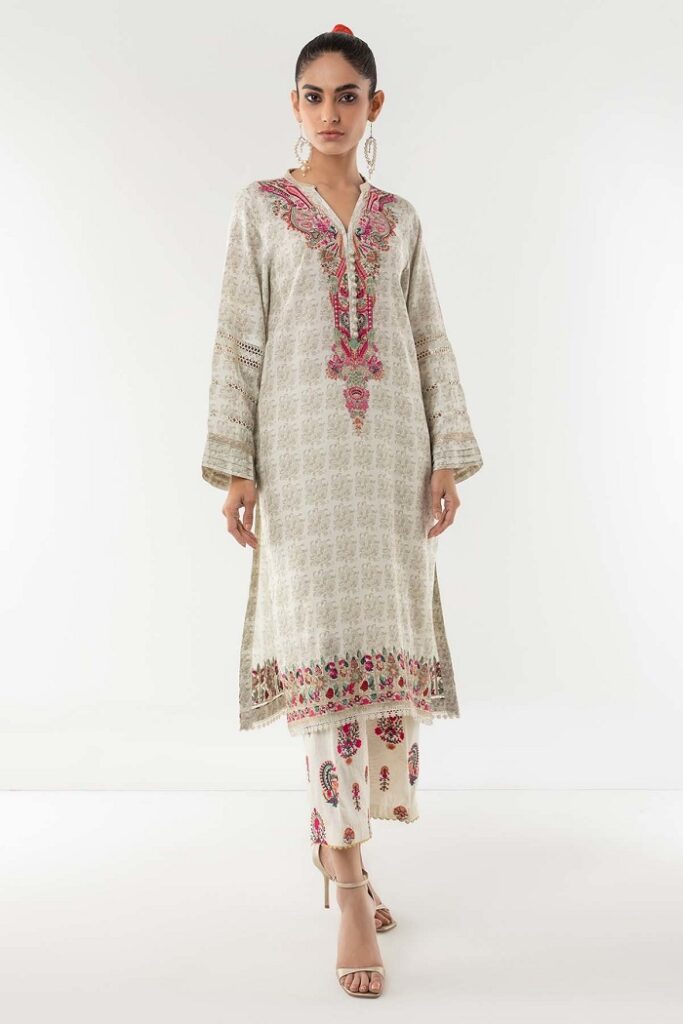 Classic printed embroidered viscose one-piece unstitched shirt PKR:6,290 only.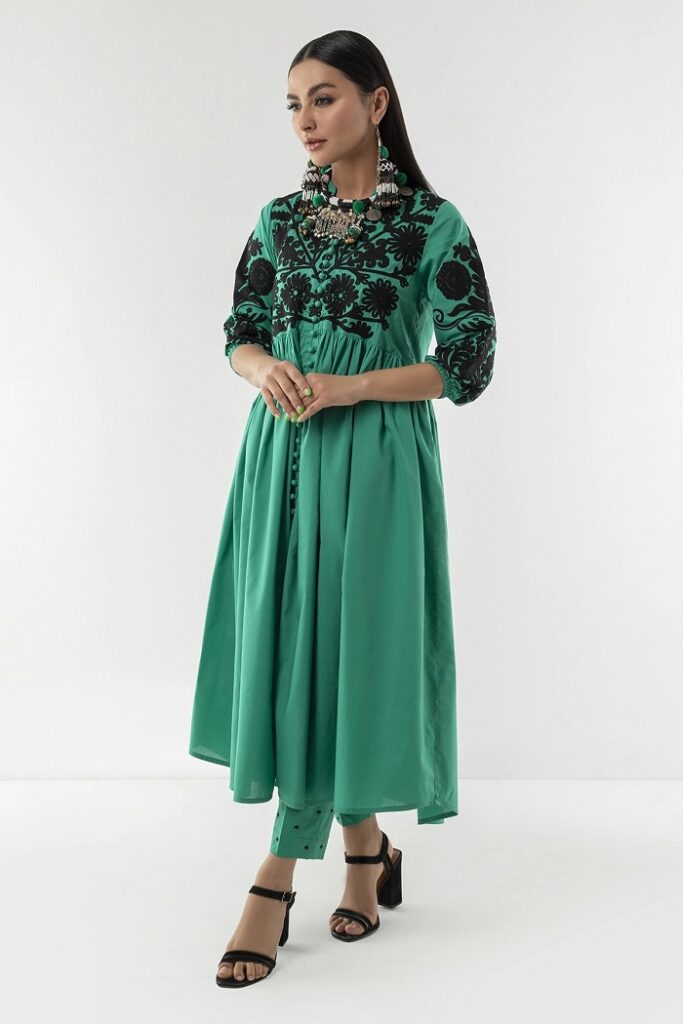 Stylish green color open-front shirt embellished with black embroidered work on neck & sleeves buy now for PKR:5,290.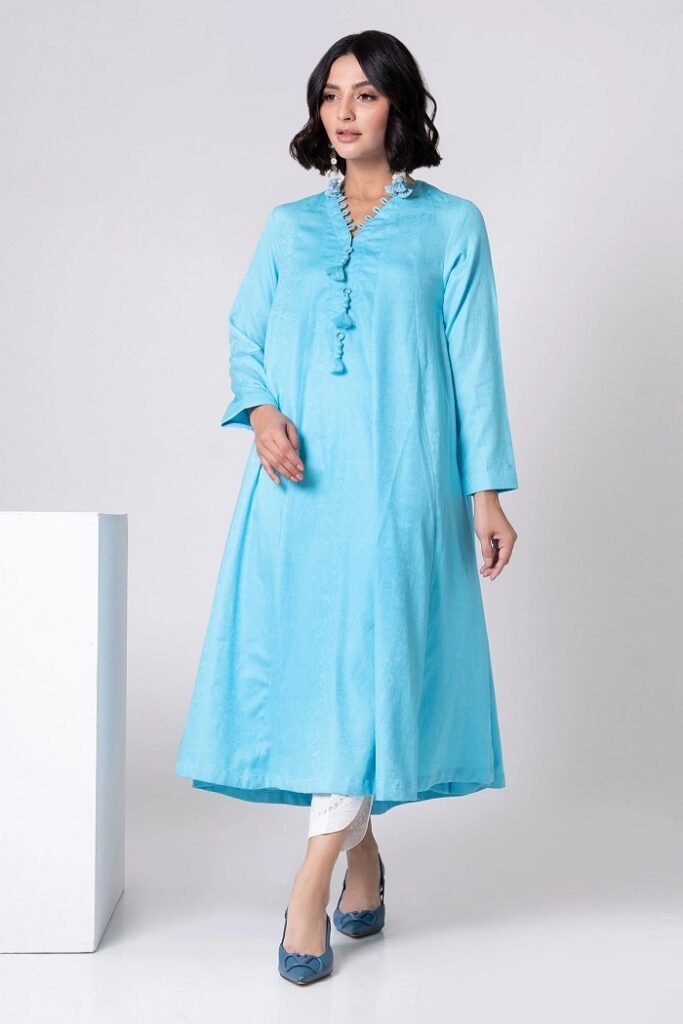 Dyed embroidered flared sky blue kameez PKR:4,490 only.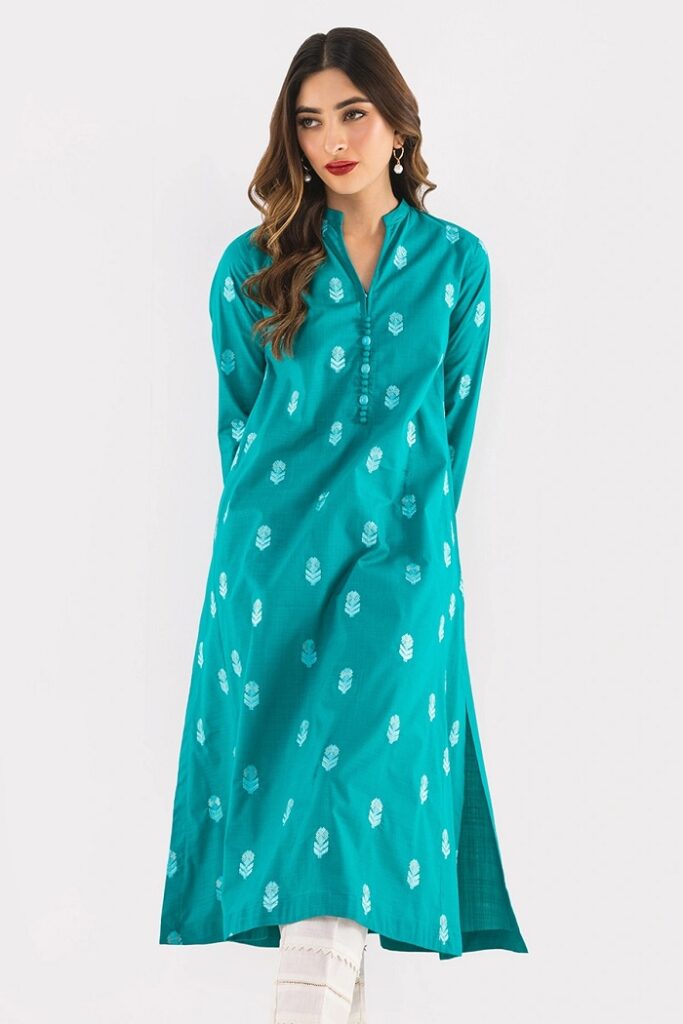 Blue color flared kameez for the perfect classic look buys for just Rupees:4,490 only.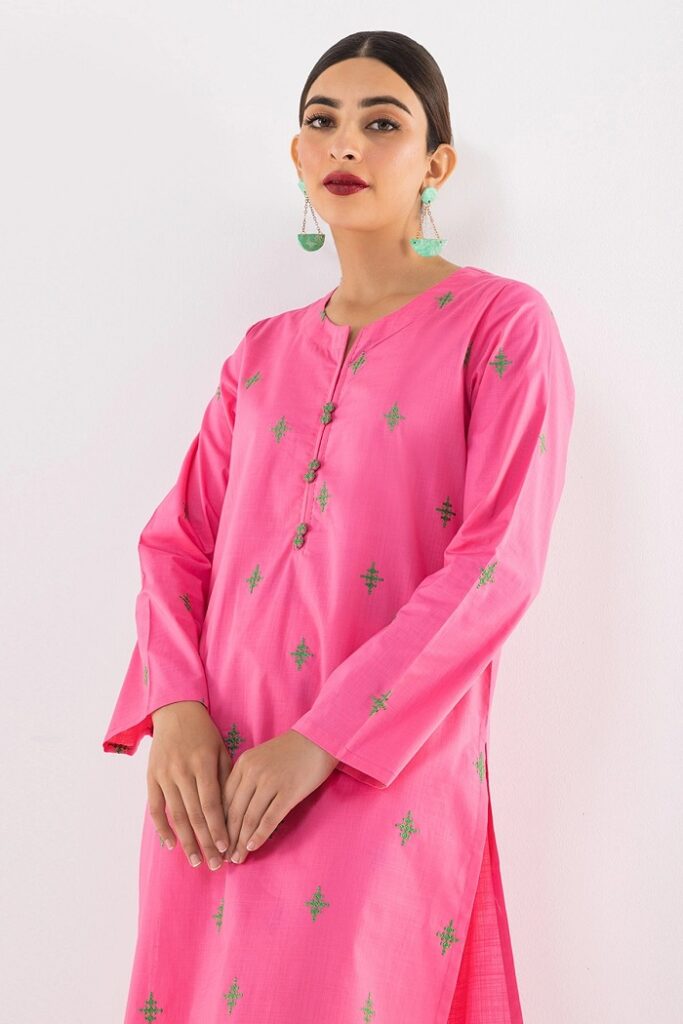 Girls this summer get the smart fit look by wearing this attractive pink cotton embroidered one-piece shirt available for PKR:3,290.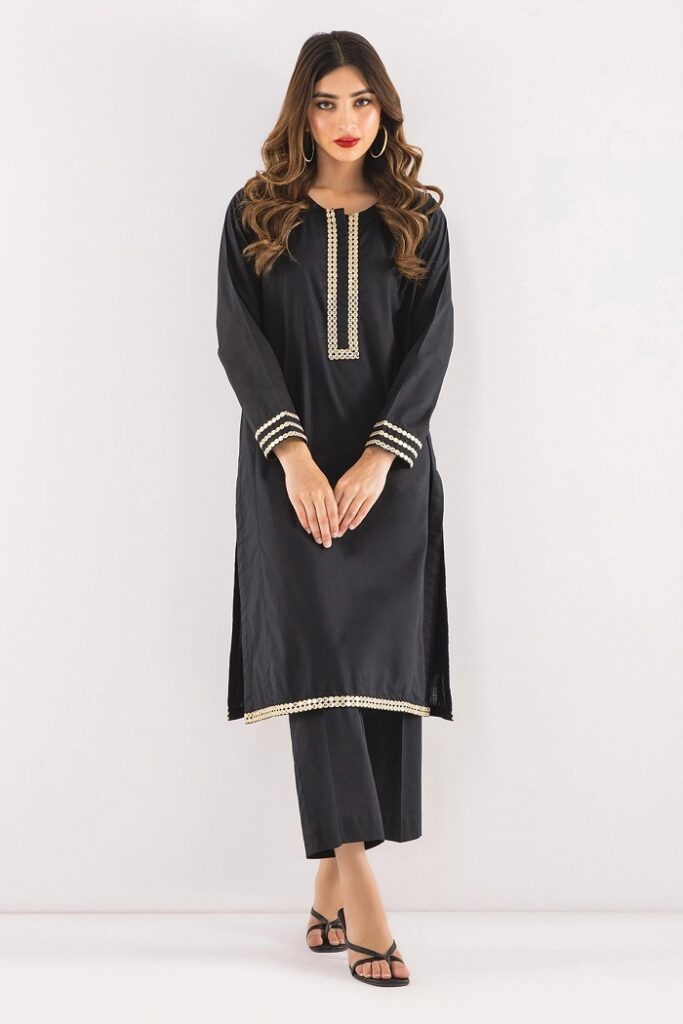 Black embroidered classic kurta PKR:3,490 only.
It is important to mention that we have also given the price of each dress with its description. That's why this post will become a source of complete guidelines for fashion lovers.
New Khaadi Kurta Designs For Women
These designs have been divided into two main categories. Printed type kurta is the first category. The printed kurta is on the trend list because of the beautiful color schemes used in dresses by the designers.
embroidered is the second type of dress collection. The embroidery dresses have the unique look because of the stunning beads work done on them. The embroidery dress represents the pure culture of our pure land.
See More: Khaadi Ready to Wear Summer Shirts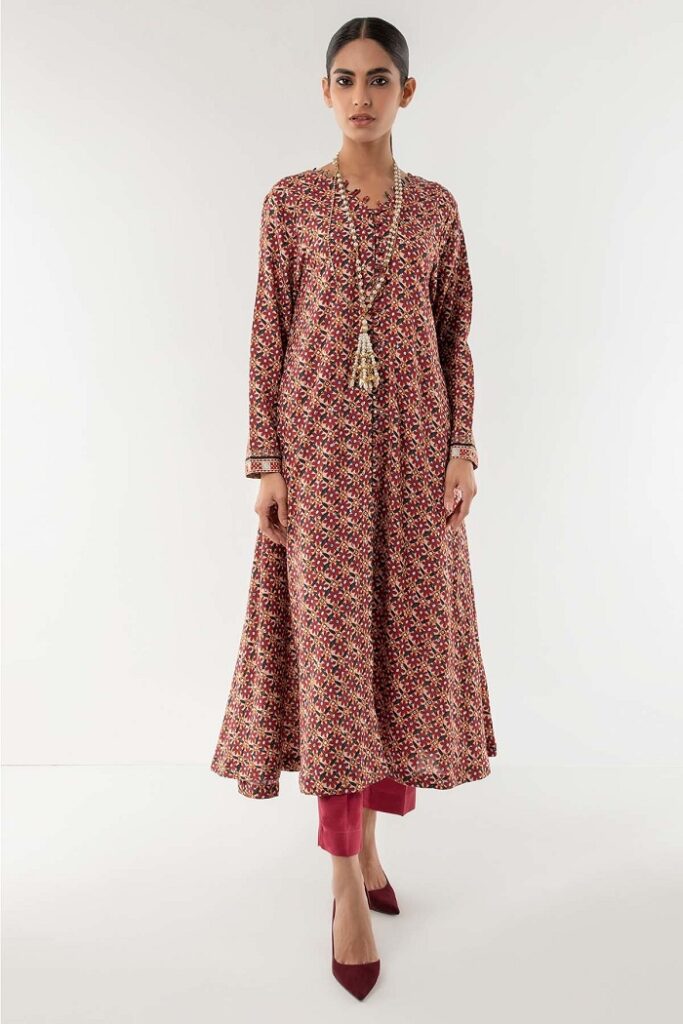 Multi-color printed embroidered silk flared kameez available for PKR:7,390 only.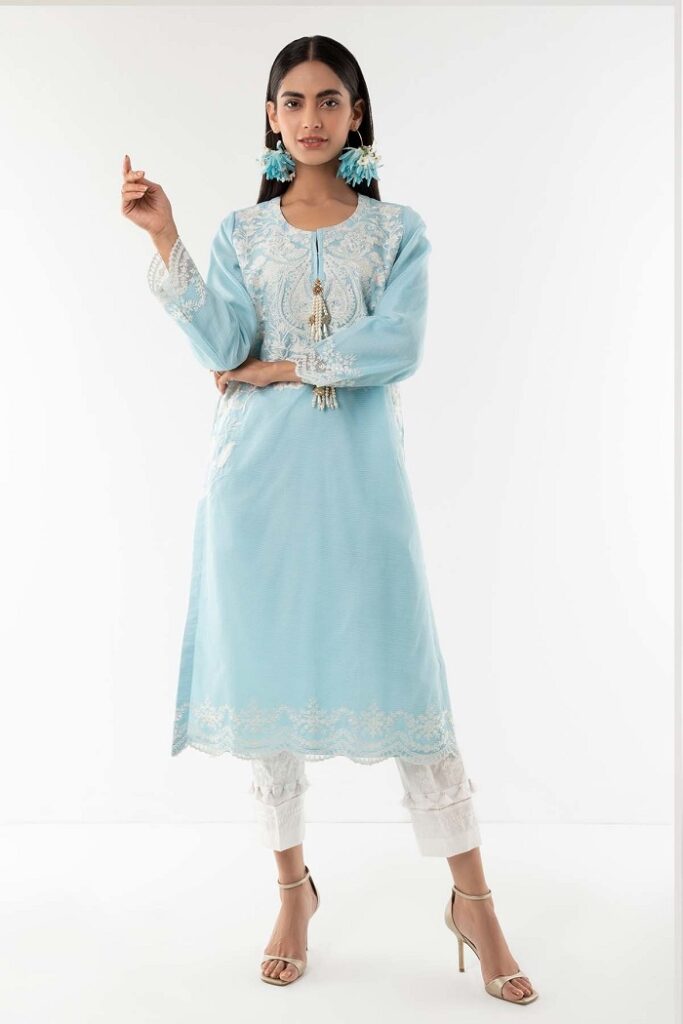 Sky blue color classic fit unstitched one piece shirt/kurta PKR:7,590.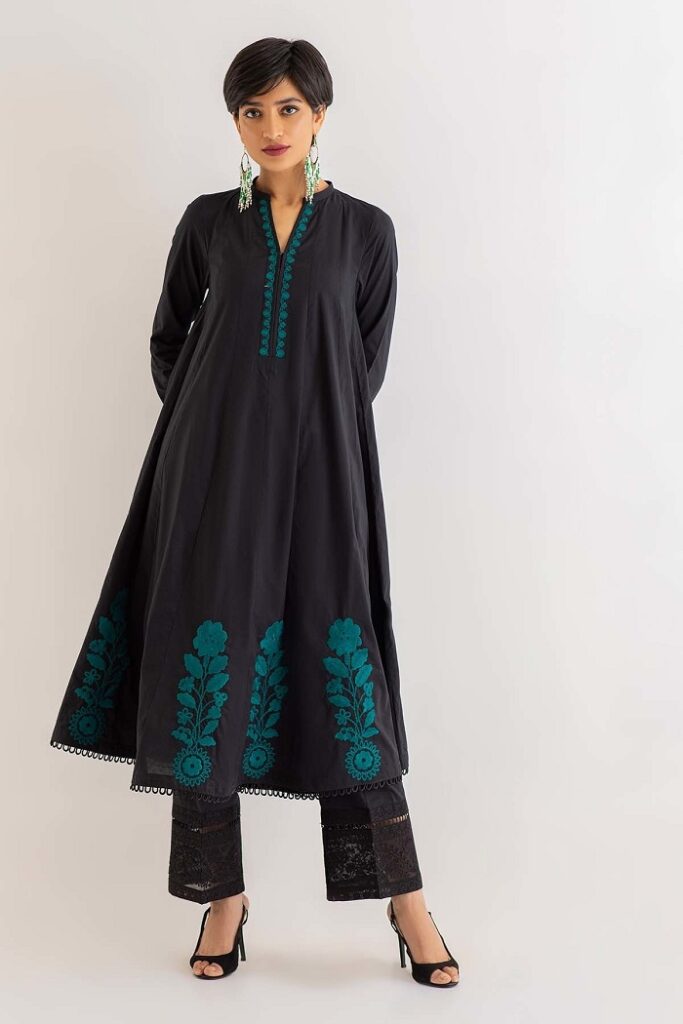 Black dyed embroidered flared kameez for women PKR 8,490 only.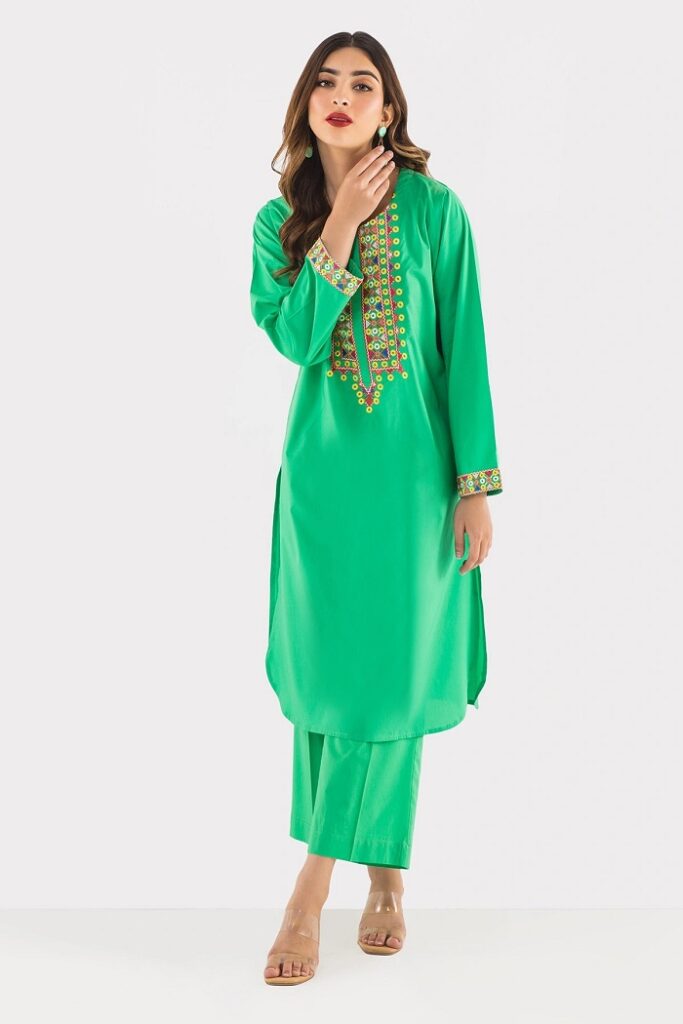 Let's get an attractive summer look by wearing this green color embroidered classic kurta in just PKR:3,090.
Embroidered yellow kurta for summer season PKR:7,490.
Khaadi Printed Kurta
Khaadi Printed Kurta with the price is presented below. Each dress has its description and price mentioned below. Actually, the printed dresses have been designed after keeping in mind the trend of the new generation. Hence this up-to-date collection gets more attractive due to its new designs and charming prints.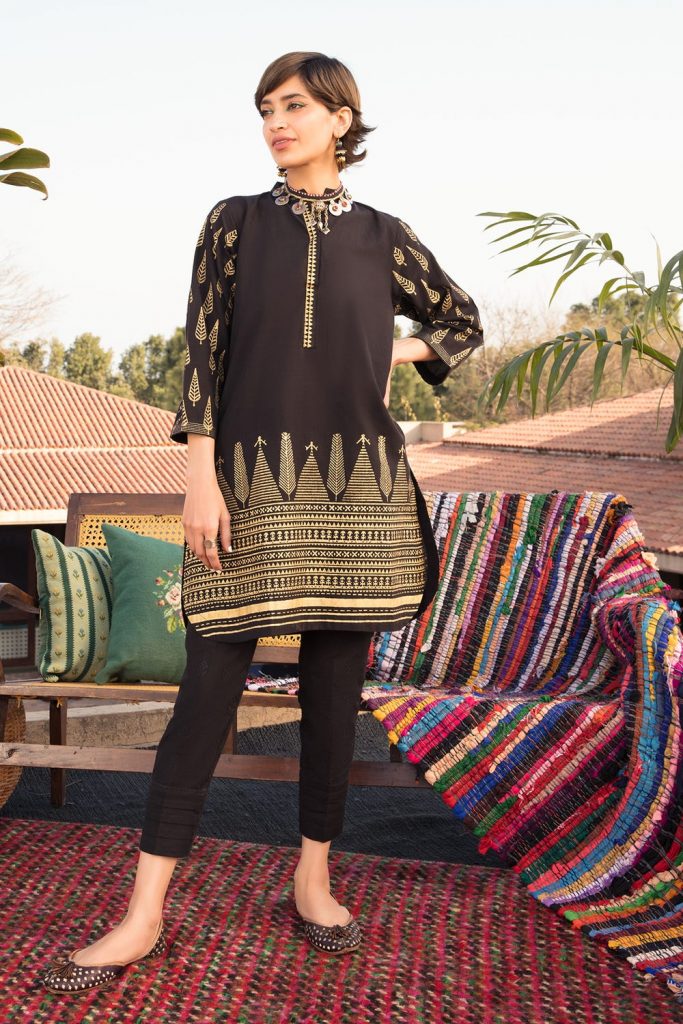 Black Printed Kurta Price PKR 4,490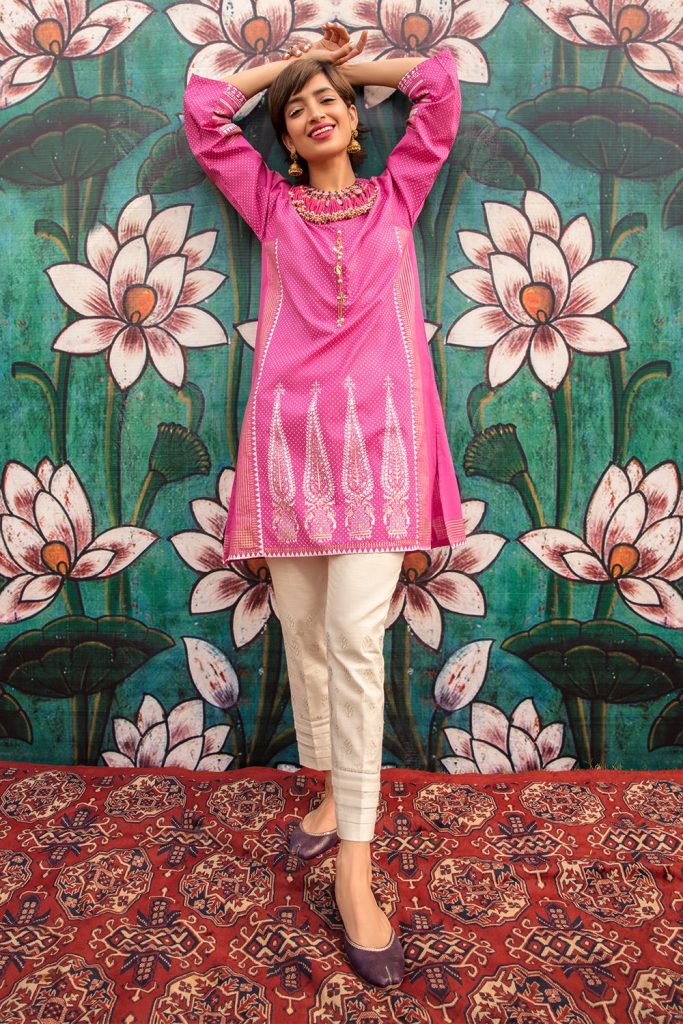 Pink Pret Price PKR 3,990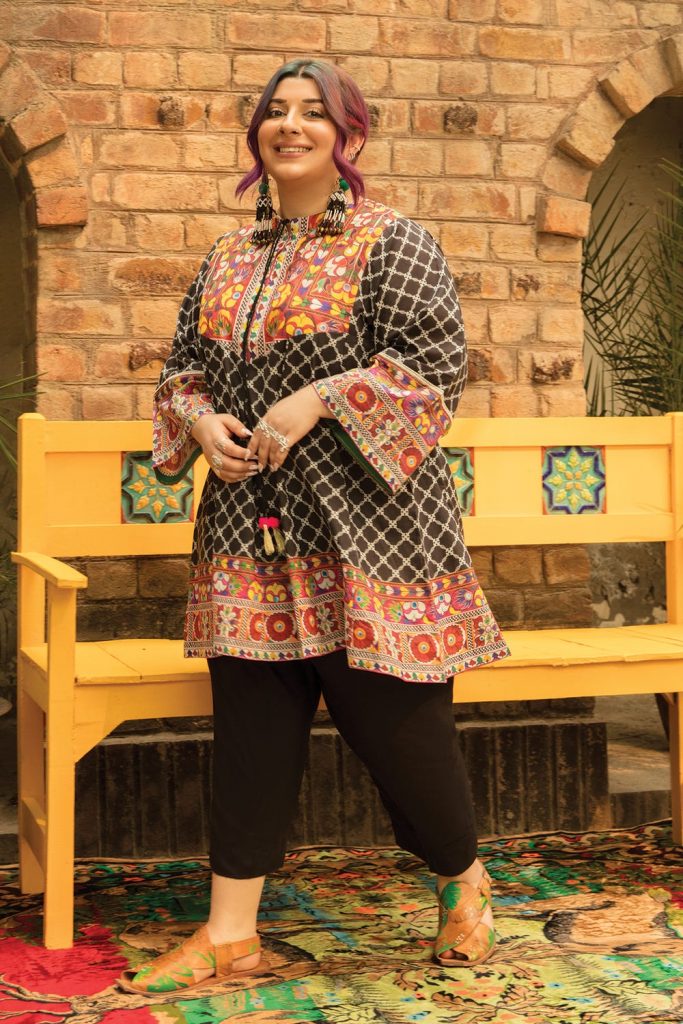 Brown Kurta Price PKR 2,990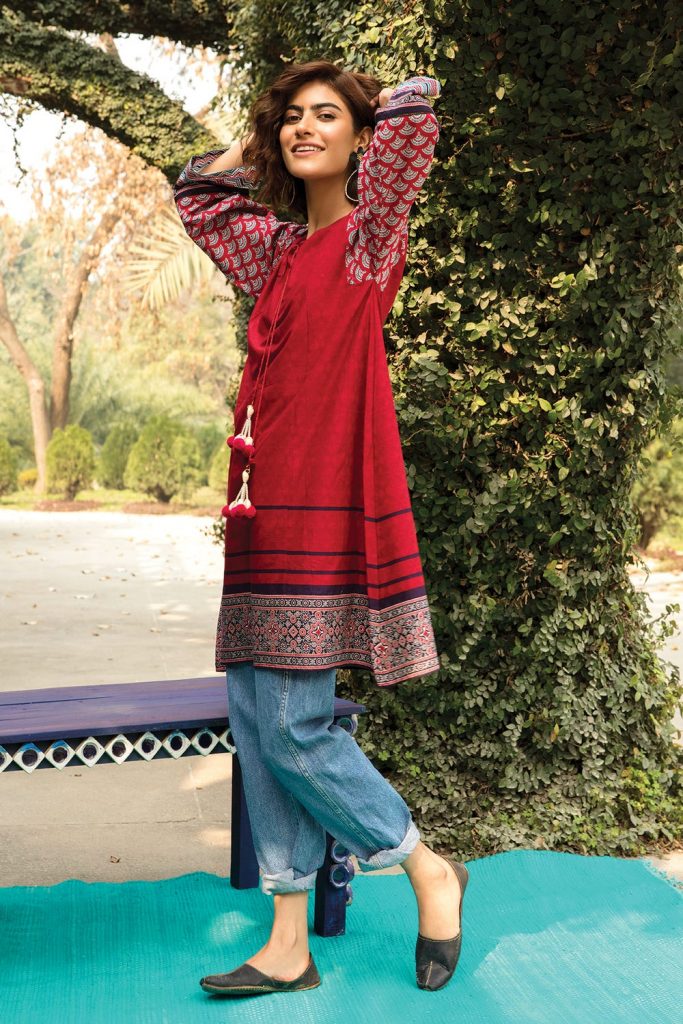 Red Kali Kurta PKR 2,990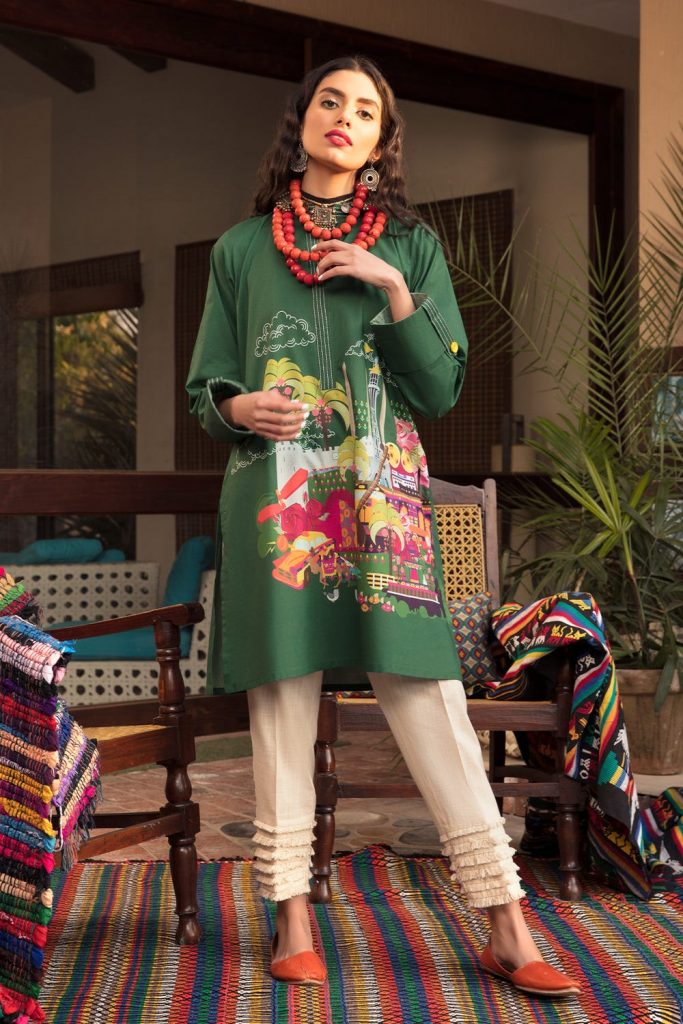 Classic Kameez Style PKR 2,990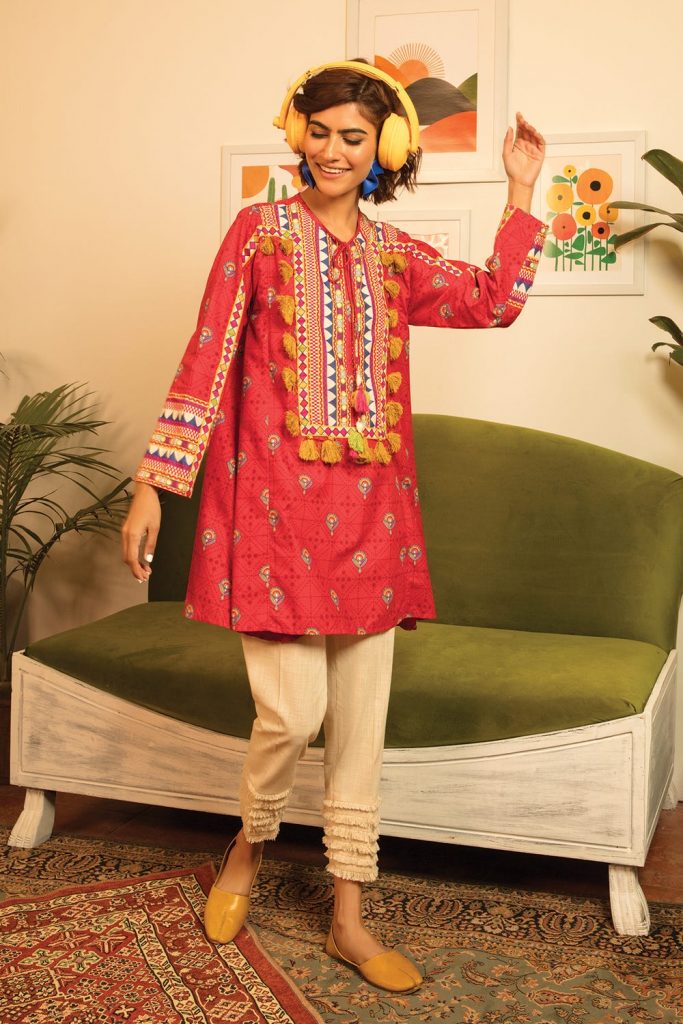 Printed Kurta Pink PKR 2,990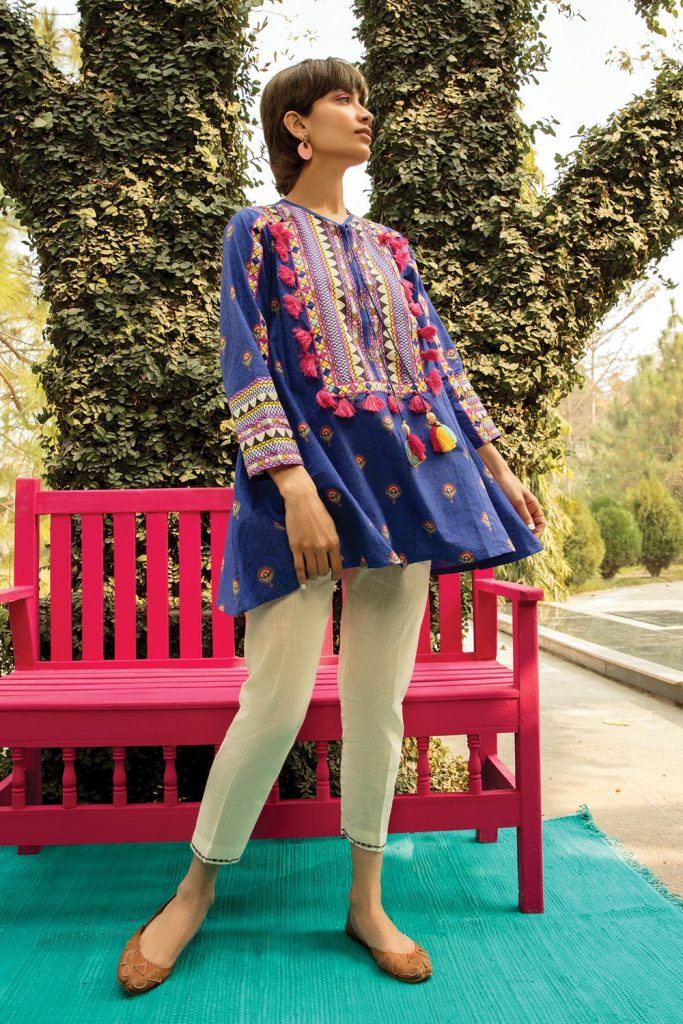 Printed Kurta Blue PKR 2,990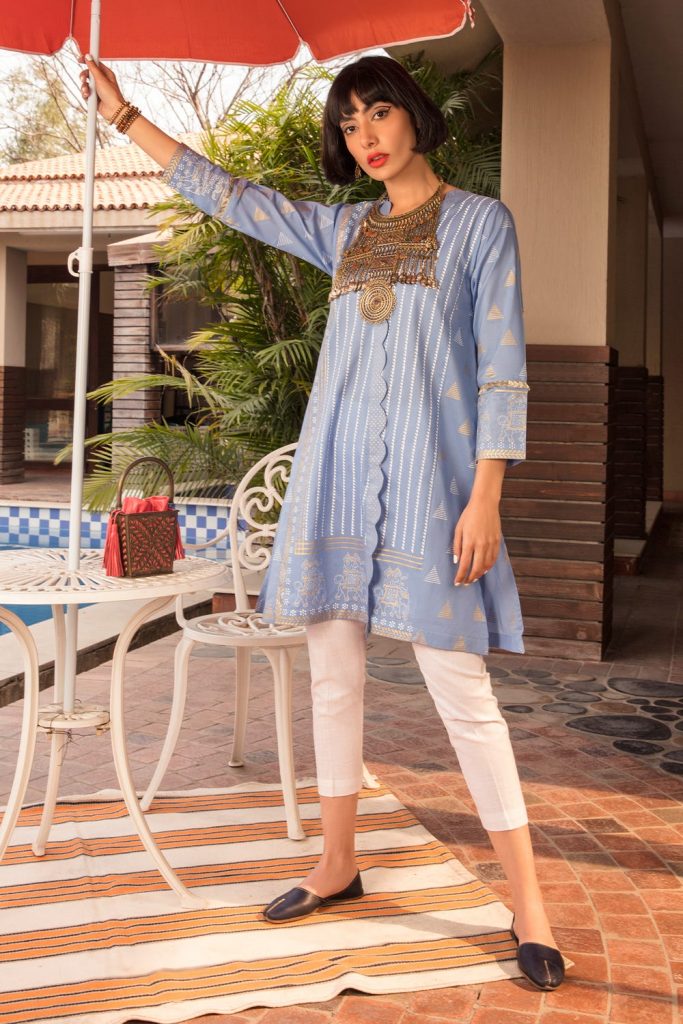 Blue Printed Kali Kurta PKR 3,990
See More: Latest Khaadi Lawn 2023
The prints are selected in both natural light and dark colors. Keeping in mind this concept we have concluded that these dresses will suit every girl whether the skin color of the girl is glowing or dull. We recommend our dear visitor to choose any kurta for your casual hangout or for any formal get-to-gather.
Embroidered Kurta Designs
The second category is the latest "Khaadi Embroidery Kurta". To get a beautiful look the best recommendation is this collection. First, take a look at these pictures and then think about the new designs.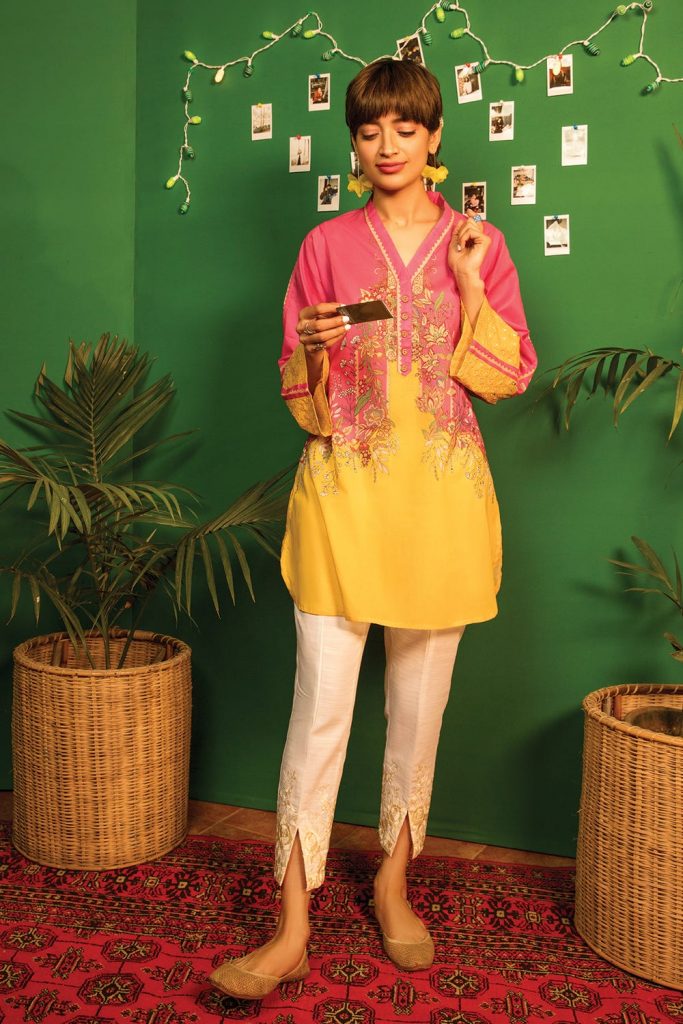 Yellow Embroidered Kurta PKR 3,490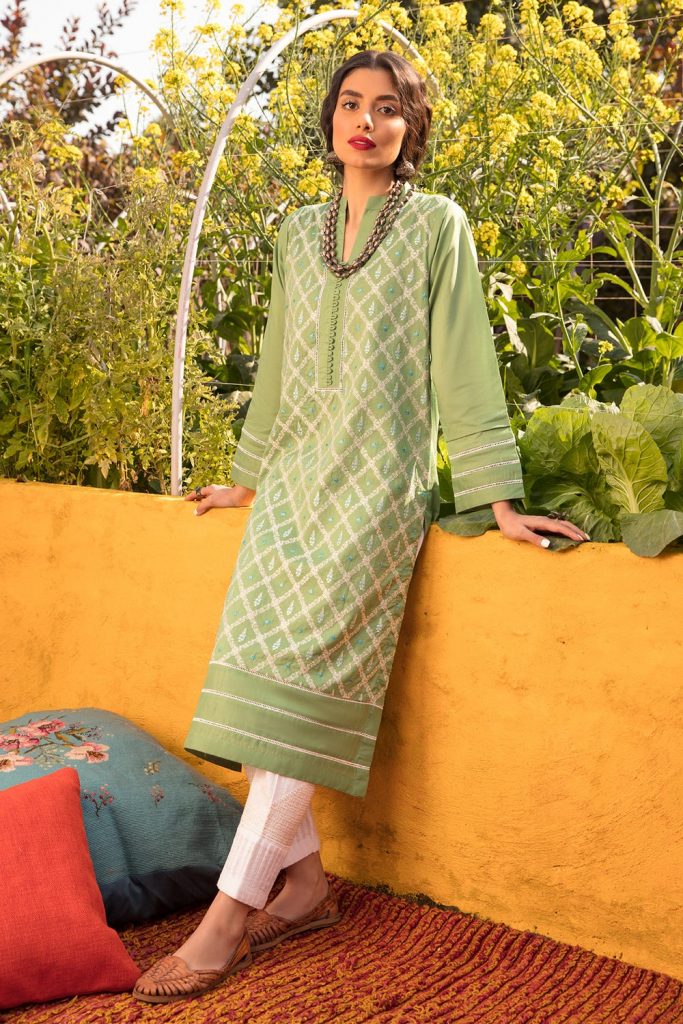 Green Kurta PKR 3,790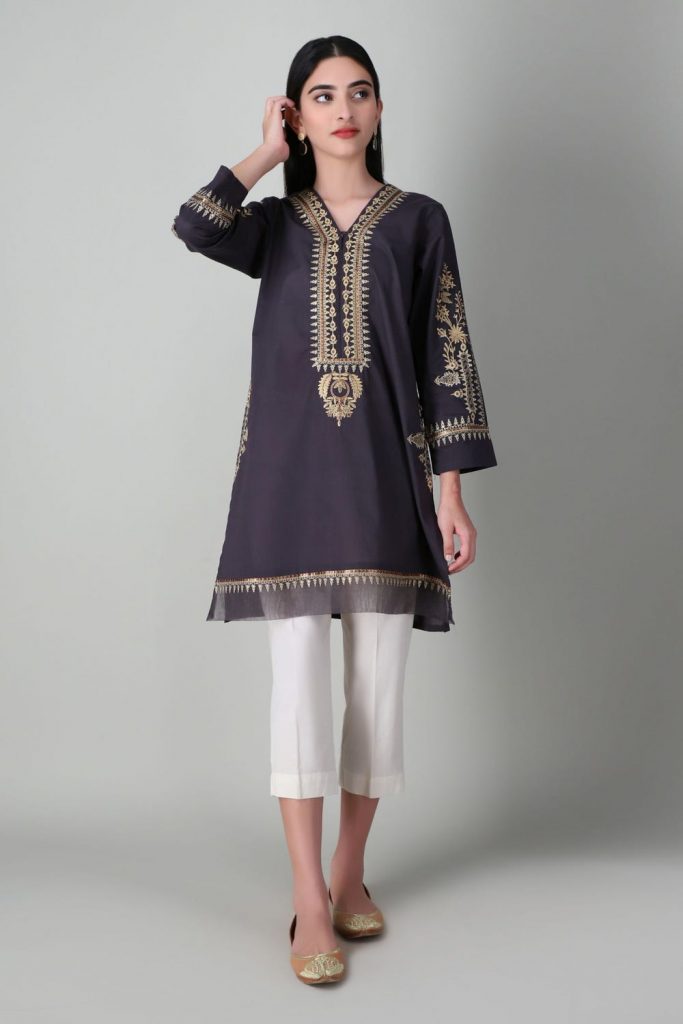 Black Embroidered Kurta PKR 4,490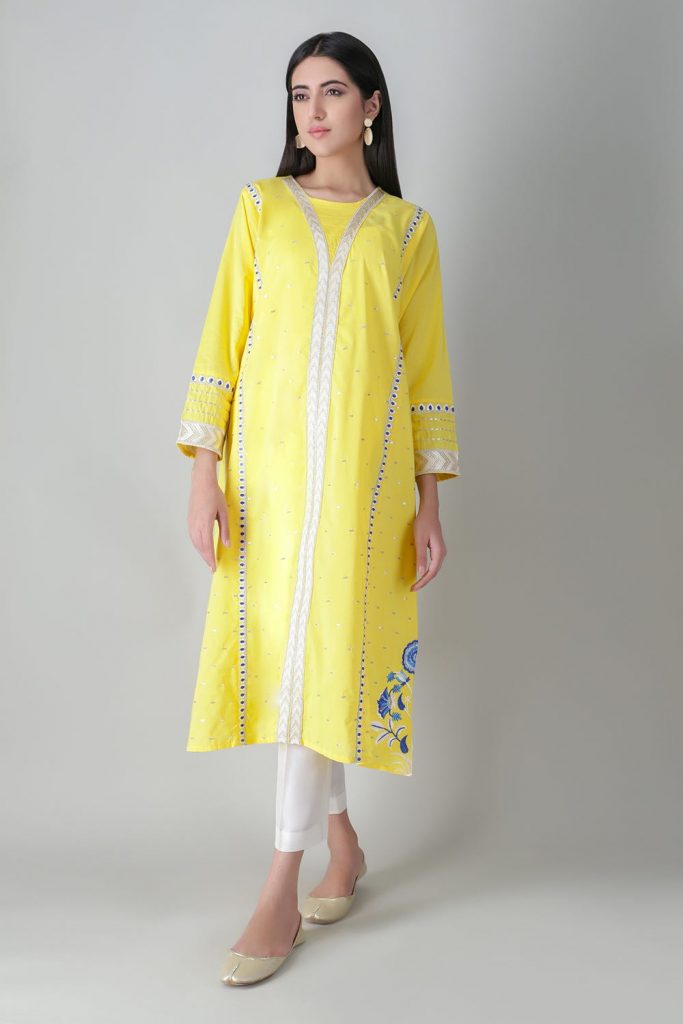 Kurta Yellow PKR 4,490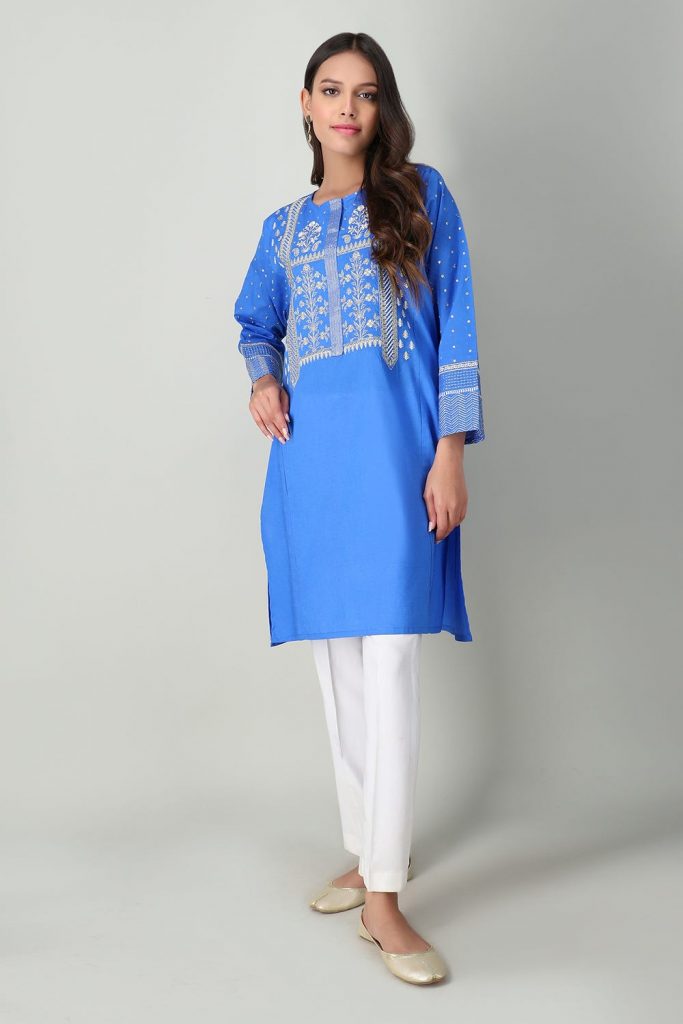 Embroidered Blue Kali Kurta PKR 3,790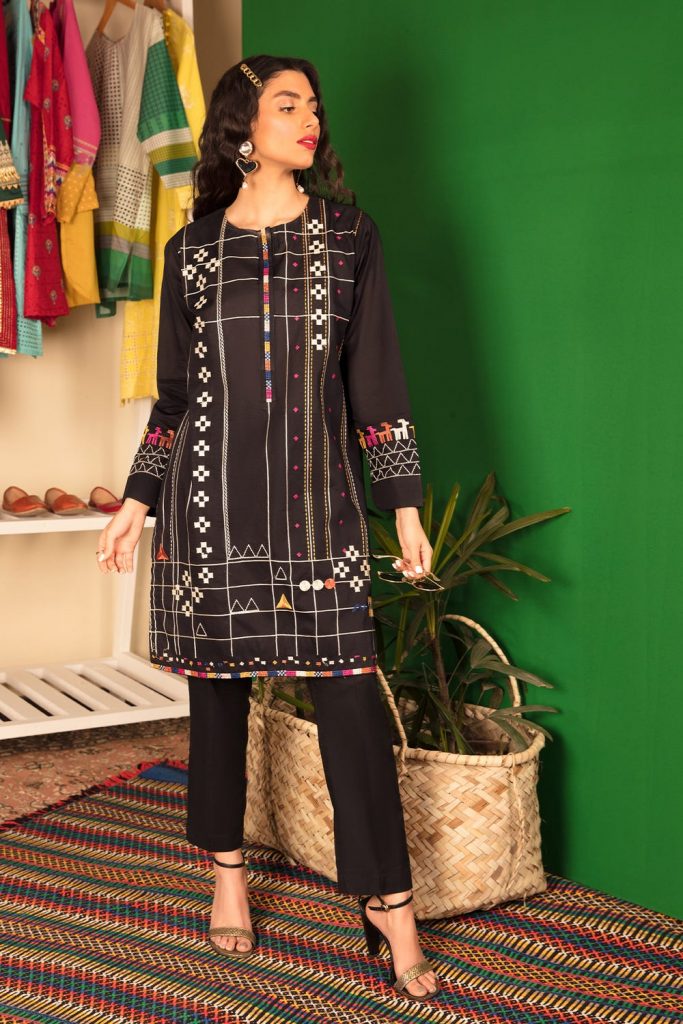 Black Kurta Classic PKR 3,790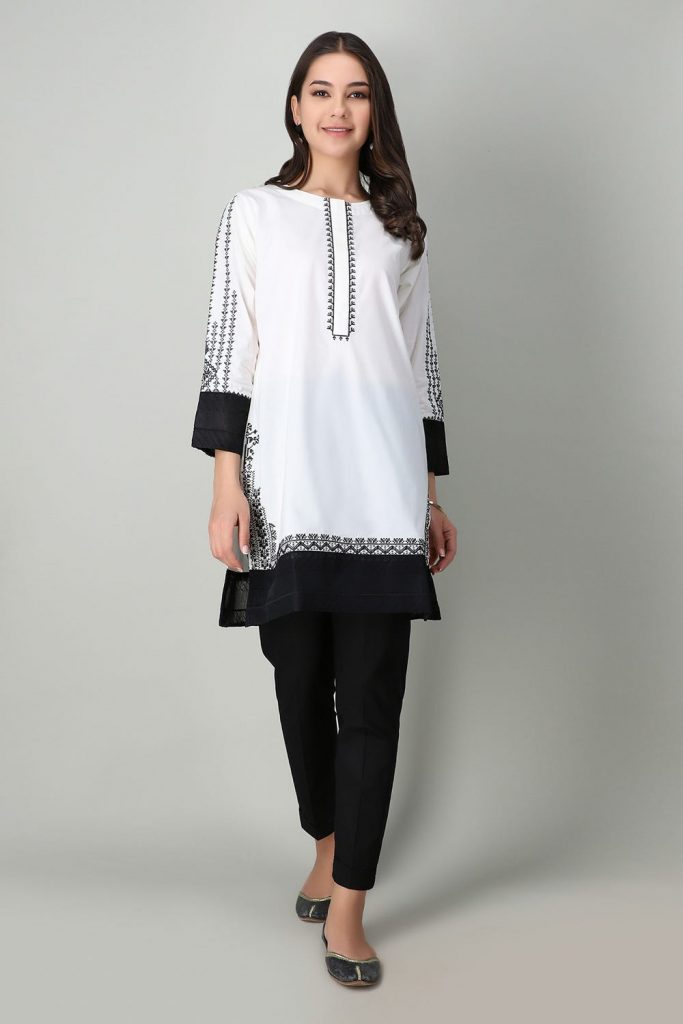 Black & White Embroidered Kurta PKR 3,790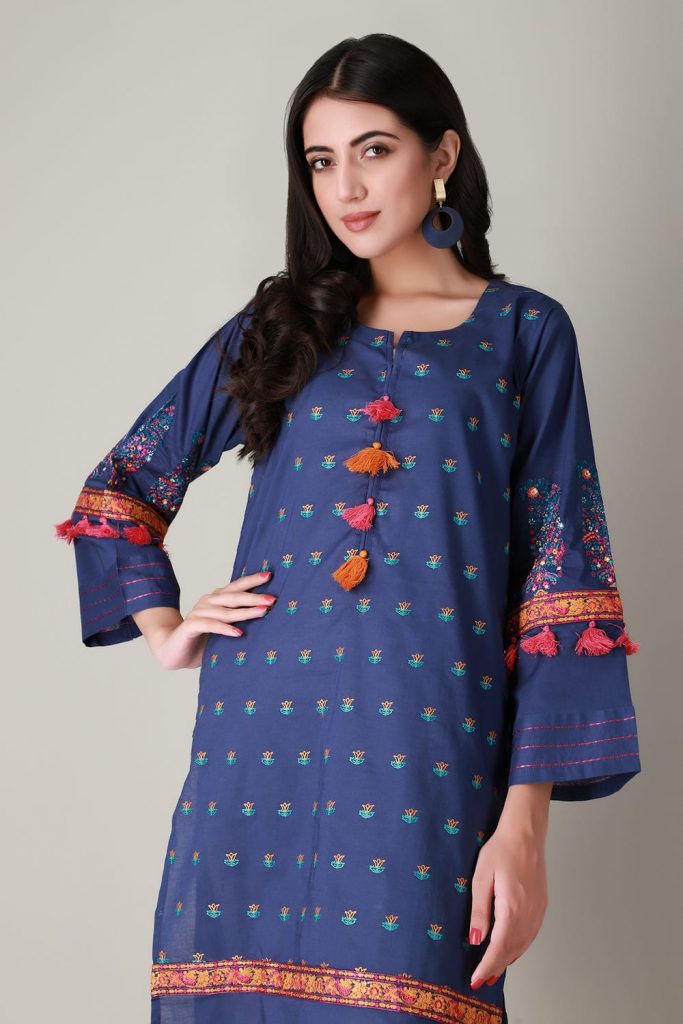 Blue Embroidered Kurta PKR 4,490
These designs have made the natural source of beauty unveiled to all girls. Each kurta has a special design made with natural beads, colorful buttons, and handmade embroidery. Hence choose a natural source of beauty this year.
See More: Discount on Khaadi Kurta
Stylostreet Conclusion
The beauty of girls glows with the addition of such types of dresses. That's why we recommend this new collection to our dear visitors. From the whole discussion mentioned above, I have concluded that this is the best & affordable source of beauty for Pakistani girls.
Click here for the official website link and for ONLINE SHOPPING.