Khaadi Azadi Sale | Up to 50% off | August 2022
Shopping is every woman's weakness. And this happiness doubles when it comes to Khaadi Azadi Sale up to 50% off prices. August is the month of sales & discount offers in Pakistan. Therefore, many leading clothing brands are providing their season's biggest discount offers.
Stylostreet brings you the good news of August 2022. Khaadi clothing brands are now providing 14 august (Independence Day) sales 50% discount on all summer unstitched and ready-to-wear clothing. The brand needs no definition as everyone knows it well. Furthermore, the brand is also recognized in foreign counties as well.
Khaadi Azadi Sale 2022 up to 50% off | Online 14 August Sale
So, what you are waiting for? Let's update your summer wardrobe without wasting more time & money on other clothing brands. All summer lawn unstitched 14 august sale dresses available online and in-store also at discount prices.
Khaadi independence day sale contains all dressing categories of women, men and kids wear with home decor accessories as well. Now women have a wide range of rich colorful flowers printed on unstitched lawns and jacquard suits.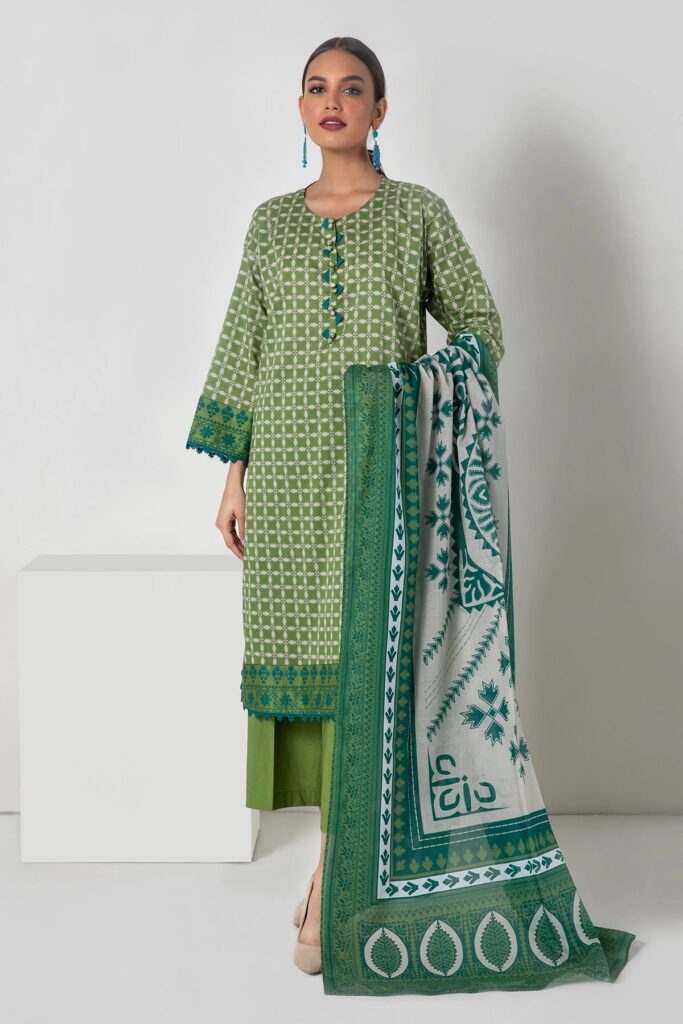 3piece green color lawn unstitched suit PKR:3,490 PKR:2,094 only.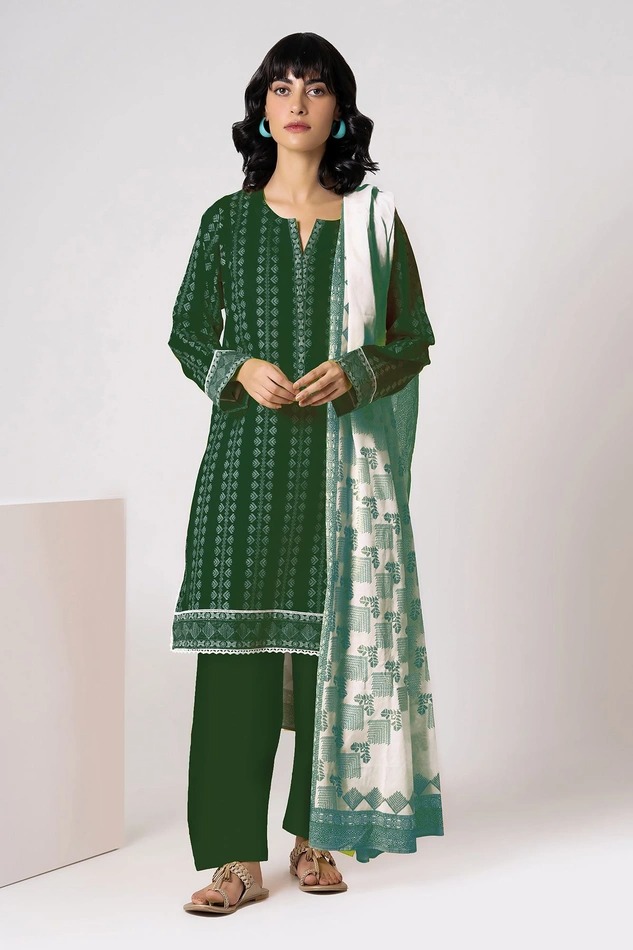 Printed lawn green color shirt, dupatta, and pants available for PKR:4,490 PKR:2,694 only.
Green lawn fabric 3p suit PKR:3,690 PKR:2,214 only.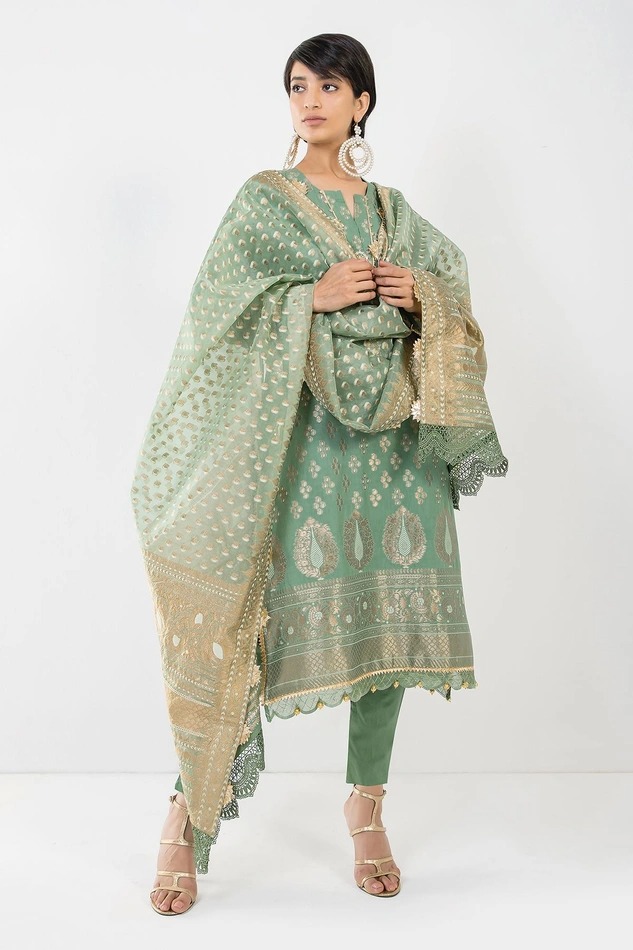 Dyed jacquard embroidered 3piece green color suit PKR:8,990 PKR:5,394 only.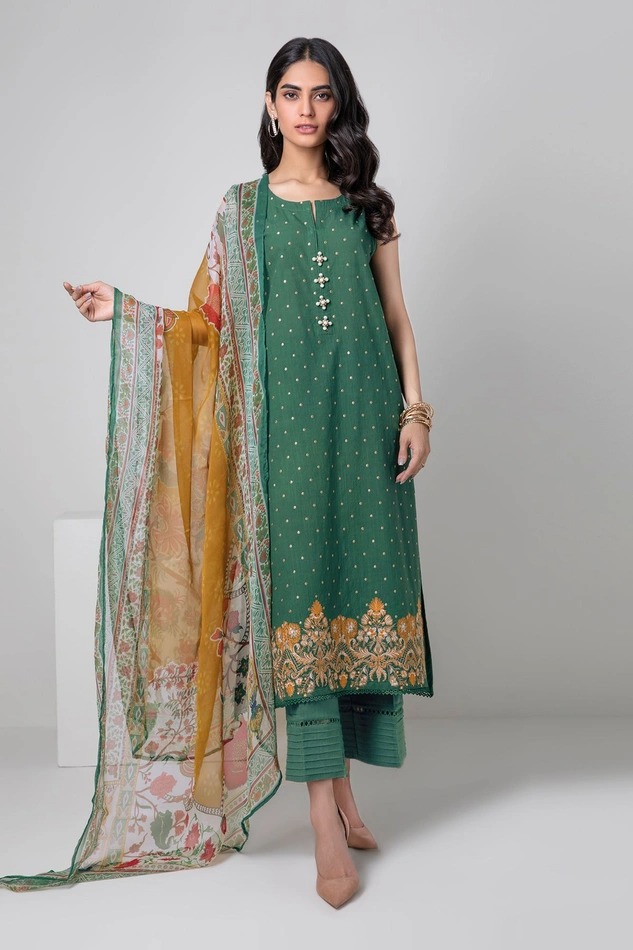 Dyed embroidered crosshatch 3piece unstitched green suit for Azadi day available at sale price for PKR:5,990 PKR:4,990
Khaadi 14 August Sale 2022 (Shop Online)
Recently Khaadi brand launched its 14 august sales in 2022 available in stores and online websites. This year, we bring many new Khaadi 14 august dresses at 50% to 70% off prices. So hurry up girls buy your favorite suits before it's out of stock.
In conclusion, Khaadi august sale dresses containing prime quality fabrics up to 50% off prices.
See More: Top Clothing Brands Azadi Sale 2022