J. Defense Day Sale from 30 August flat 35% off on All Shop
J. Defense Day Sale – Celebrate Defense Day when our nation's armed forces successfully defended the attack of Indian forces. Enjoy Pakistan defense day in the 1965 war against Indian with new stylish outfits for men and women wear 2021.
Girls are you ready for the new J. Defense Day Sale outfits are starting from 30 August 2021. This new arrival summer September sale containing outfits for Men's wear or women unstitched and ready to wear dresses 2021. Furthermore, the Junaid Jamshed defense day sale providing a flat 25% to 35% off on all outfits.
J. Junaid Jamshed Defense Day Sale:
New arrival sale on J. Defense Day Sale starting from 30 August 2021 till the 12th September 2021. Here you can easily find new and attractive 2 pieces and 3 pieces un-stitch and ready-to-wear outfits.
The price of J. Defence day sale starts from PKR:2500/- to PKR:7000/– Only. Furthermore, select basic lawn shirts with impure chiffon dupatta available in multi colors. Get ready to shop online at J. Jamshed's new lawn outfits at an affordable price range 2021.
Delivery Charges:
J. provides fee delivery nationwide if the customer made an order above PKR:2500/- Only. So, want to fee delivery? If yes then make your order above a given price.
See More: Gul Ahmed Monsoon SALE – 70% Off On All Outfits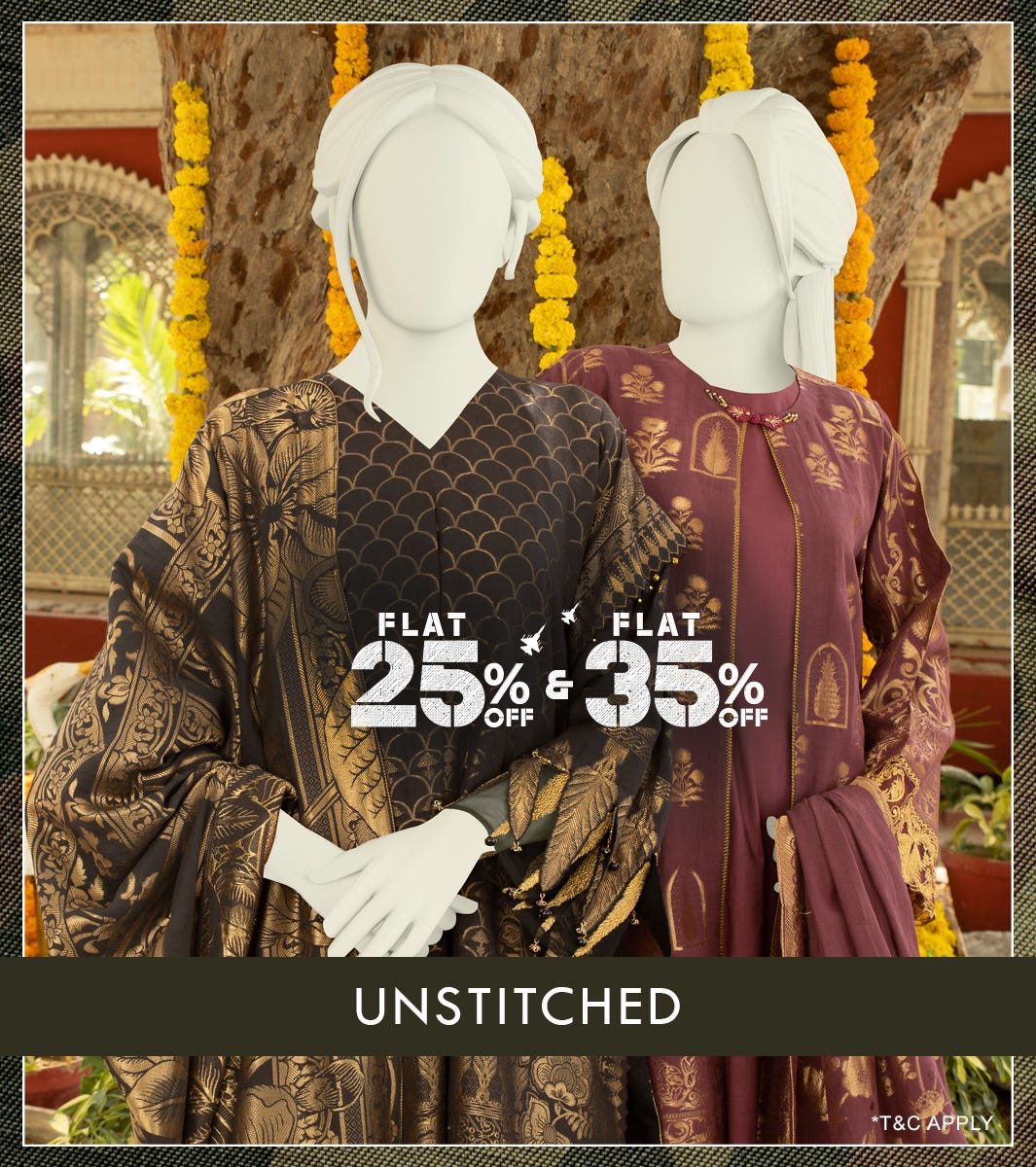 Gent's Wear J. Defense Day Sale Flat 25% To 35% Off:
Shop online new outfits of gents wear to wear on Pakistan Defense Day 30 August 2021 till 12th September 2021.