FANCY PLAIN & EMBROIDERED LADIES KHUSSA DESIGNS 2019-20
Pakistani people love to adopt traditional styles. Traditional shalwar kameez, khussa, and their various designs make Pakistani tradition different from other traditions. In this post, we will post the latest Pakistani LADIES KHUSSA DESIGNS. Khussa is basically a traditional style casual shoe which looks impressive with traditional clothes.
In the village people still, love to wear khussa. We have post all the new designs of trending girl's khussa in markets. There are many verities of LADIES KHUSSA DESIGNS. Now a day's girls also select their favorite khussa according to color shades.
Beautiful Fancy Kussa Designs 2019 for Eid Ul Azha
As you will be pleased to know that ladies khussa is available in all color shades in markets. Ladies khussa is available in markets having different varieties such as:
Embroidered Khussa
In Pakistani tradition, it is common to wear embroidered clothes but in villages, girls also wear embroidered khussa with embroidered clothes make their appearance perfect.
Plain Khussa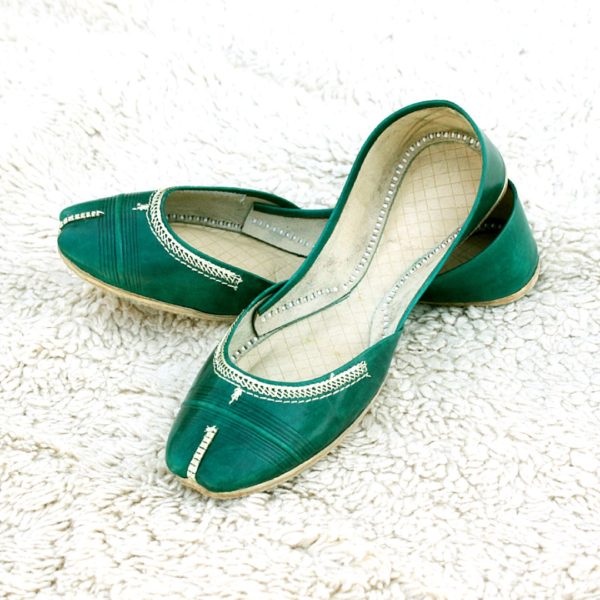 Plain khussa is a simple khussa which is usually worn with simple Punjabi shalwar kameez style. If you also want to get a simple but attractive appearance like simple Punjabi girls then go get a Plain khussa.
Printed Khussa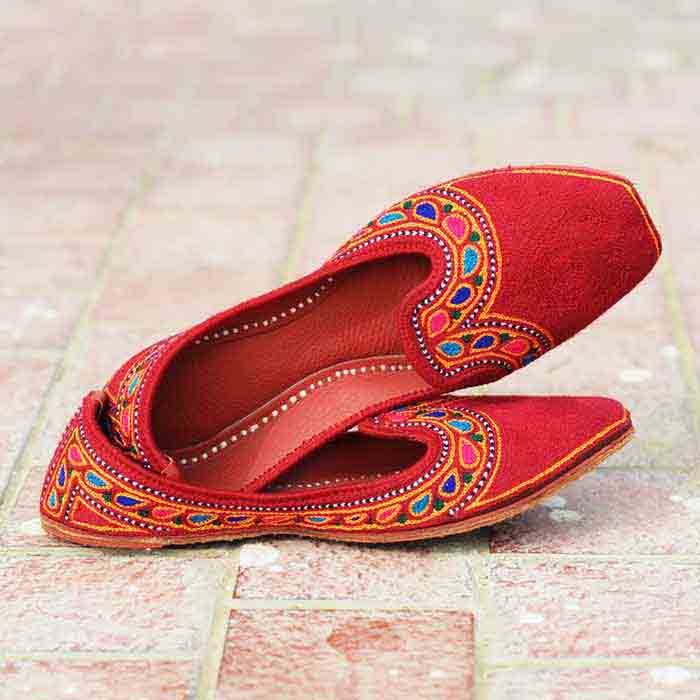 Girl's outfits are now coming with printed styles. Hence there is also an option of printed khussa for those girls who want to wear matching khussa with their expensive traditional printed dress.
Kolapuri Khussa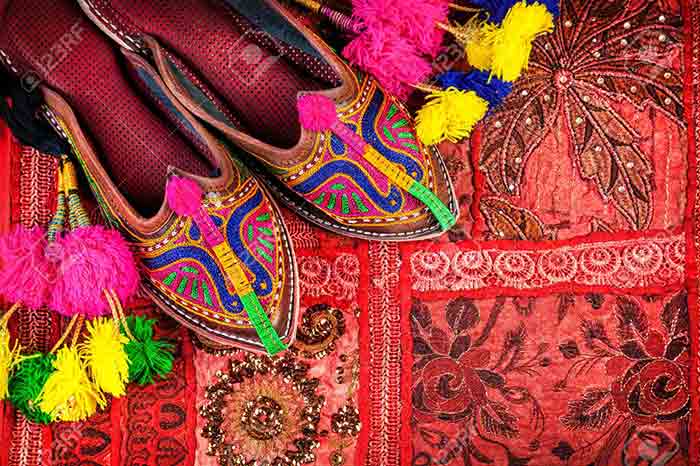 There is a reason behind the strange name of this khussa. Actually, Kolapur is the name of a village present in India. Kolapur is famous for its large production of the unique shape of ladies and gents khussa.
Peep toes Khussa
Peep toes khussa are famous for its unique and eye-catchy shape. Girls beautiful feet fingers appear for the peep toes design of this khussa.
Punjabi Khussa
Khussa is basically Punjabi traditional footwear. In ancient times, Choudaries and Jutt wear khussa. Now a day's groom and the bride also wear khussa on the day of their wedding. Khussa looks perfect with men sherwani and it also increases the natural beauty of the bride's feet.
All of these are the famous and trending LADIES KHUSSA DESIGNS & varieties and these are now available in Pakistan. Now ladies get confused while selecting the right beautiful khussa for their pretty feet. It is an old saying that, "Beauty of ladies is hidden in their feet". That means if a girl has got beautiful feet then she would also be a lovely girl.