Cross Stitched Haute Heritage Unstitched luxury Collection 2019
Girls! As we all know that the winter season is at its peak point. And fashion brands are launching their new winter collections for their customers. Therefore, today we are sharing another Pakistani fashion brand latest winter collection that is containing new and stylish luxury prints collection name "Haute Heritage" by cross-stitched. Here we have almost 10 pictures of Cross Stitched Haute Heritage Unstitched luxury collection 2019. In this collection, you will find six types of fabrics that is containing the following quality.
RAW Silk Embroidered
Tissue Embroidered
Poly Net Embroidered
Velvet Embroidered
Chiffon Embroidered
Organza Embroidered
Cross Stitched Unstitched luxury collection 2019 Designs for women
Furthermore, here you will find that Raw silk embroidered dresses were containing silk front with back embroidered. And provided with sleeves dyed plain with embroidered Patti for the neckline and for shirt hem. In addition 2 embroidered patches for sleeves and with raw silk dyed trouser.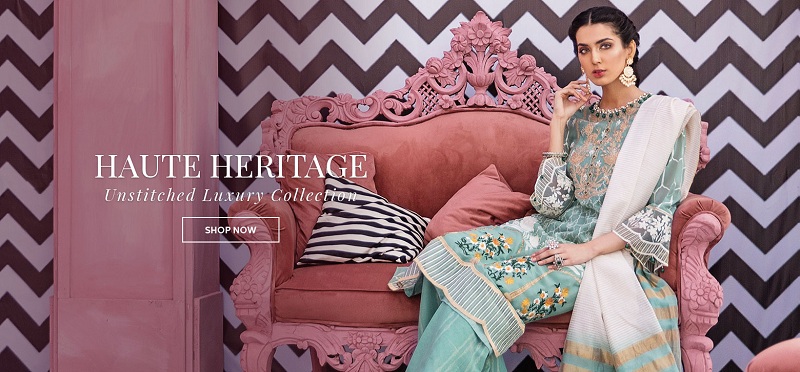 SYLVAN VAULT
PHULKARI DASTKARI
AMBROSIAL ORNATE
OPULENCE GRANDURE
MULBERRY VELVETEEN
AUSTERE LUXE
PLUSH VELOUR
OPULENT TWILL
BAROQUE DELUX
DEVINE RUSSET
MAJOLICA FLORET