Latest Hijab Styles With Eid Outfits 2023 For Muslim Girls
Eid ul Fitr new arrival Eid Hijab Styles for young trendy women. As we all know that women are always want something that is unique and more stylish. Therefore, today we are going to sharing, the best hijab fashion styles to get with Eid dresses 2023 fashion. These new Eid outfit ideas with Hijab styles will provide you unique and more stylish loving look in just a few steps. Hijab is my crown and it is for many loving hijab girls. If we are not wrong here, there are many different ways in which you can wear Hijab with beautiful Eid dresses in fashion 2023.
Furthermore, as we know that eid-ul-Fitr is just around the corner, and just a few days are remaining. Here is the best opportunity to get a fantastic Hijab style with their outfits. In this post, we will be sharing new ideas for Young Muslim girls on how to wear Hijab with Eid dresses. And the new arrival of the latest Islamic dresses for the upcoming Eid festival 2023.
New Hijab Styles With Eid Outfits 2023 Ideas for Trendy Women's
Now here you will find the best tips for finding matching Hijab with Eid dresses. And all these Islamic Hijab styles are completely described with wrapping tips and simple step-by-step ways to wrap hijab tutorials.
Well as we all know that in the fashion world, we can see many changes over the past few decades. Due to a lot of changes in the fashion world, people are now finding perfect hijab styles that is according to their face cuts and body shapes. In this paragraph, we have discussed a few tips for you girls that might help to pick a better hijab style for yourself.
First of all, don't forget to use hijab pins.
Furthermore, if you are wearing smooth and silky fabrics then use a hijab cap underneath for a perfect grip.
In this oval face shape almost all type of style suits your face. But wrap the scarf firmly around your face to look short.
If you have round-faced then try Spanish and Egyptian hijab styles to make look outstanding.
Printed Hijab Styles For Cute Girls
Hi! Girls, did you buy your eid dresses in Hijab style? If not, then take a look at these mind-blowing Printed hijab styles with outfits. Furthermore, all of these printed hijab styles are best to buy this Eid season 2023. In addition, printed hijab styles widen your option as there are great choices there. For more beautiful hijab-style ideas you should check out these amazing Muslim girls' Hijab style ideas in 2023.
Stylish Matching Hijab Designs
The second option is to select matching Hijab styles that will say a perfect choice. So, a unique matching Hijab style is especially best to wear with Eid dresses 2023. Furthermore, in this fashion, you can also match jewelry and footwear with your dresses that will want to have a matching hijab as well for the perfect eid touch. Moreover, you can easily find matching Hijab styles with your eid dresses.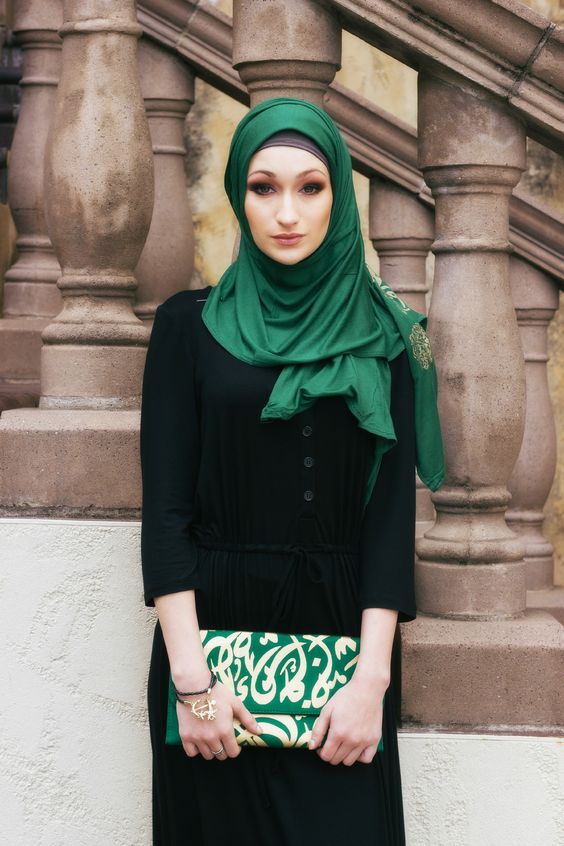 Dupatta Style Hijab Without Pin
Due to the summer heat, we have another option for wearing a dupatta-style hijab without pins. Simply get a scarf either matches or contrasts your outfits.