Kids Eid Mehndi Designs 2022 ideas for Children
It is the desire of every woman to get perfect Bari eid mehndi designs in the year 2022. So kids are also looking for the best Children Eid Ul Adha Mehndi Designs. If we see in the past, only women liked henna. But now the children are at the forefront to get the best Eid Ul Azha Mehndi Designs.
Therefore, here we are sharing some fantastic kids' eid mehndi designs to get it now. Little cutes always prefer to get flowers, leaves, dots, swirls, and simple Heena styles. Because children cannot sit in one place for many hours. Therefore, a simple & easy henna design can be easily applied to little princess hands. Through these easy designs, your kid's hands look more pretty and beautiful. For more fabulous teen girls' mehndi designs keep scrolling.
Simple & Cute Kids Mehndi Designs for Bari Eid
Kids have always loved those simple & cute mehndi designs that can apply in just a few minutes. Because kids have don't much tolerance and these designs are perfect for cute little princesses. You can simply draw these designs in the center of your palm, fingers, and hands backside.
In addition, you can also draw simple parallel lines and dots for cute simple suitable mehndi design for eid. And many parents also choose to apply cute & easy Heena designs for kids at weddings and family get-togethers. let's discover the more creative and beautiful kids' mehndi designs with these images.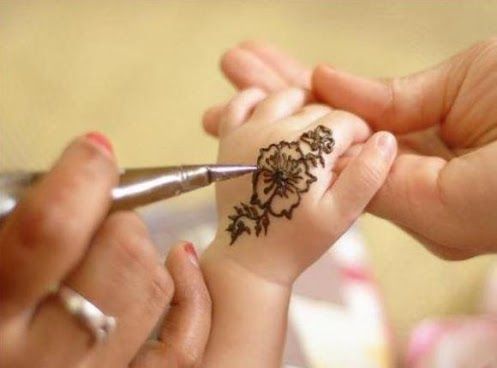 Children Mehndi Designs
Get the most simple and awesome children's mehndi designs for your kids with these given images. Almost all trending kid's mehndi designs are given in this post. Therefore, we will sure you really like these designs to get this eid.
See More: Surprising Eid Mehndi Designs for Kids 2022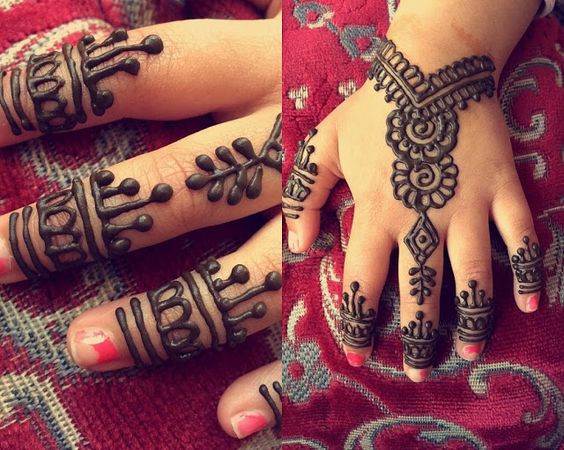 Floral Kids Mehndi Designs ideas:
Let's get the perfect flowers mehndi designs for your little princess. A beautiful flower in the center palm and different patterns on the fingertips for a complete attractive look.