Nishat Linen Sale 2022 – Up to 40% Off for Girls
Girls are you looking for stylish winter dresses. If yes then scroll down this page and take a complete view of the stylish Nishat Linen Sale 2022 annual collection. Every year Nishat linen annual sale winter/summer dresses are available in the whole of Pakistan. Due to brand popularity and its unique style & quality fabrics this brand getting popular in the whole of Pakistan.
Finally, Nishat Line announced his winter clearance sale offer through which you can shop online dresses up to 40% discount price. Furthermore, if the customer made an order above PKR: 1500/- then can get free delivery in the whole of Pakistan. This Nishat linen annual sale offer starts on 10th April 2022.
Nishat Linen Winter Sale 2022 – Get 40% discount Online
Here in this post, we are going to share the newly launched Nishat linen sale offer for women. Long shirts are trending these days therefore Nishat linen has also launched a complete collection having long shirts with trousers. This stuff is best to get a graceful personality.
Stuff quality has been kept first class for those people who want to wear the best. In previous collections, the quality of clothes was also best but here in this new collection stuff quality is best which we have never seen before.
In the meantime, this heavy quality stuff Nishat Linen Sale 2022 dresses are available at mind-blowing sale prices where you can buy new dresses with the most affordable price range you have ever heard.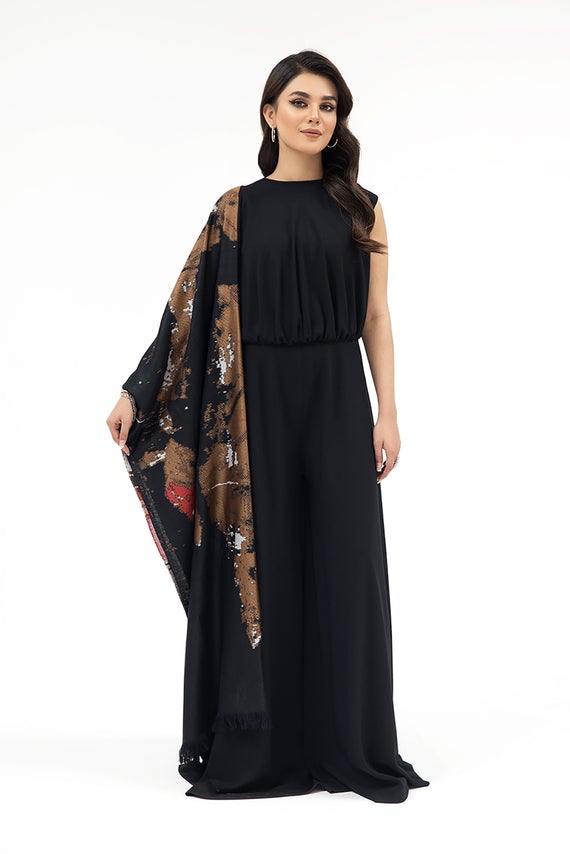 Get an elegant look with basic three-piece un-stitch karandi suit in black color at sale price by nishat linen brand 2022 PRK:5990 Only.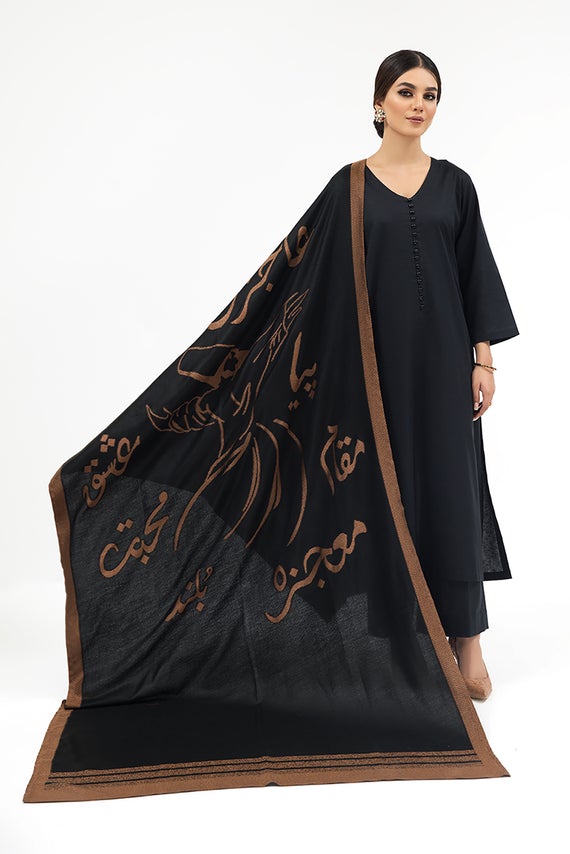 Let's add some stylish winter black dresses by nishat linen brand at sale price up to 40% off buy now PKR:5990 Only.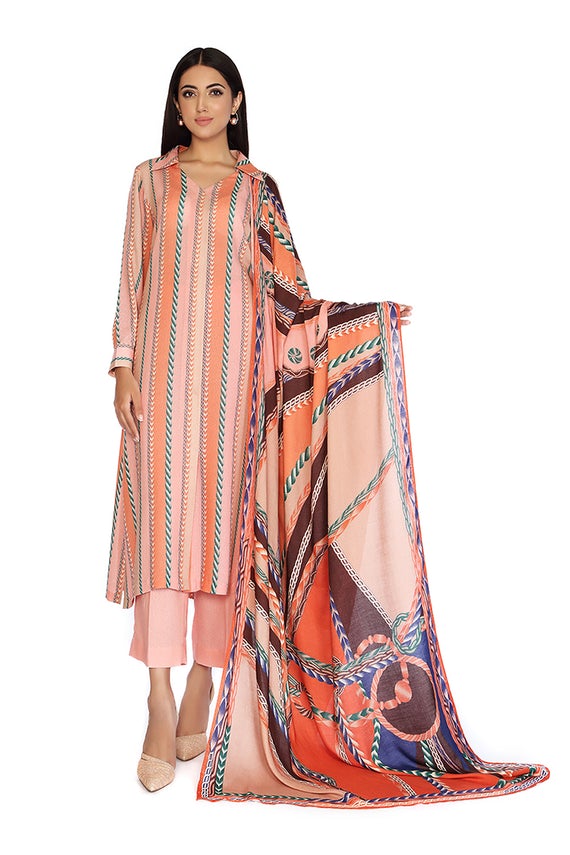 Printed 3 Piece Un-stitch peach color karandi suit at sale price buy now in just PKR:3350.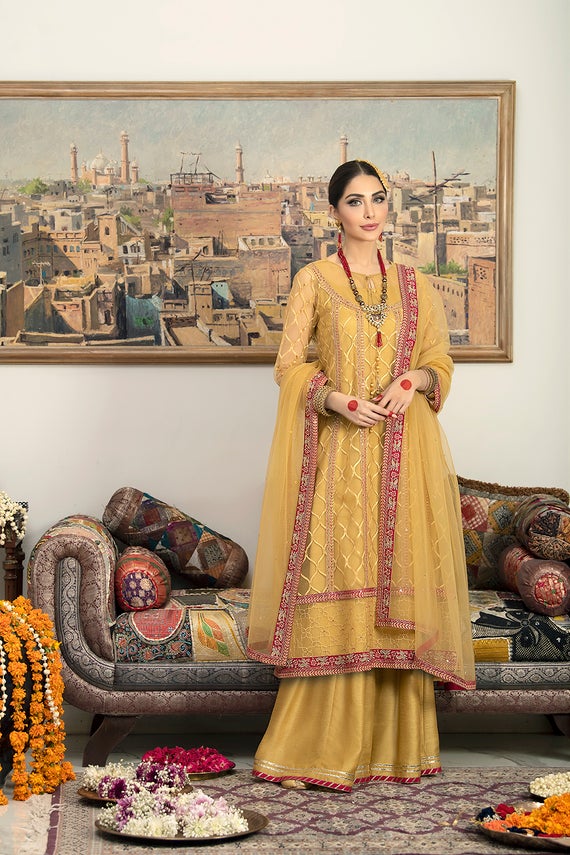 Stylish Embroidered 4 piece gracefully luxury suit for wedding wear available at sale price PKR:13900 Only.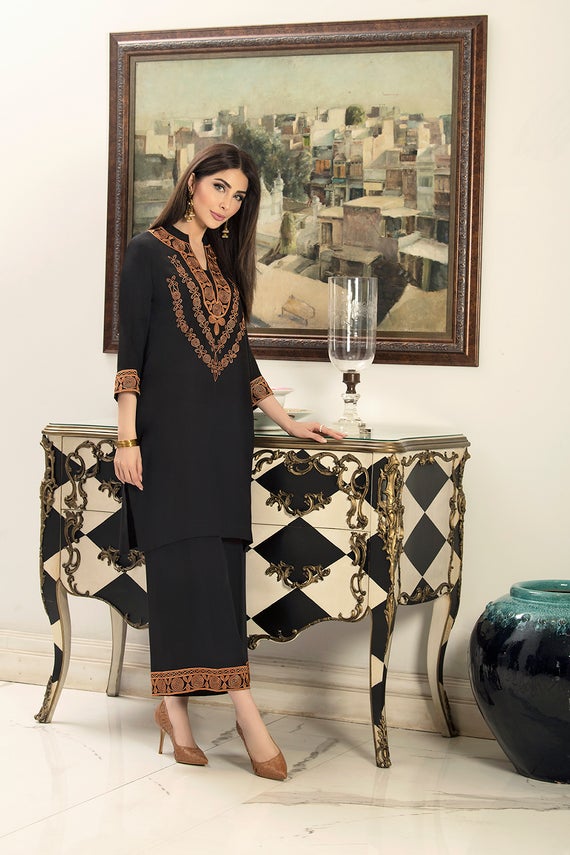 Get stylish look with embroidered two piece black color suit, embellish with golden color embroidery work on neckline, sleeves, and pouncha Available buy now in just Rs.7900.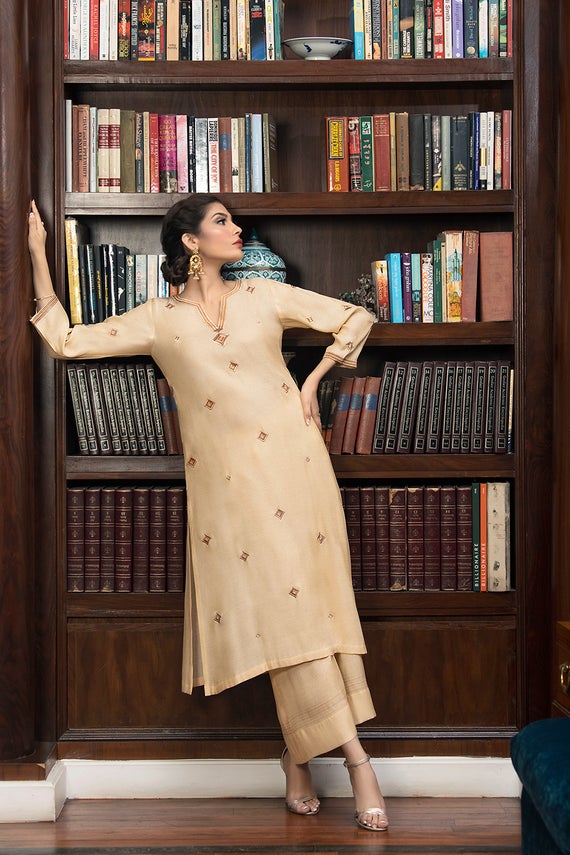 Lovely golden color embroidered two-piece suit with latest luxury work by nishat brand available now at sale price PKR:6900 only.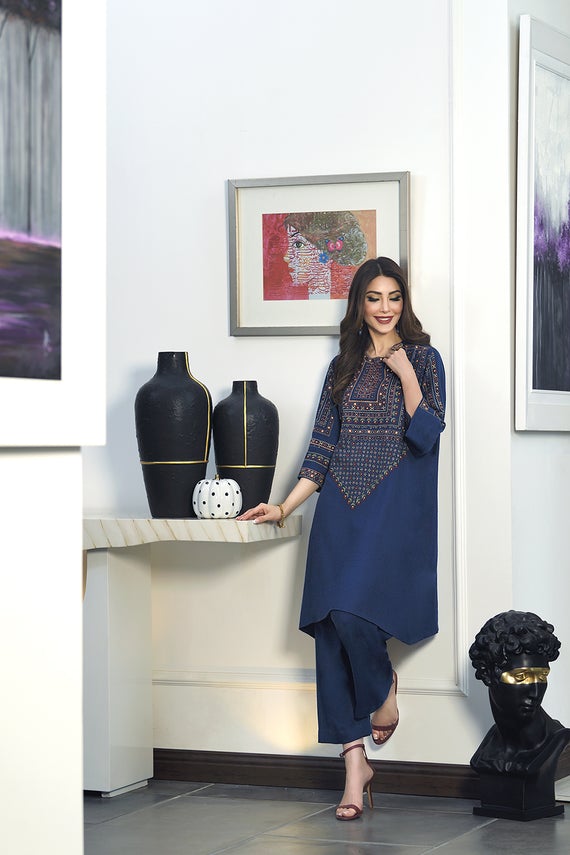 Gety stunning look by wearing this beautiful embroidered 2 piece dress in Rs.12000 Only.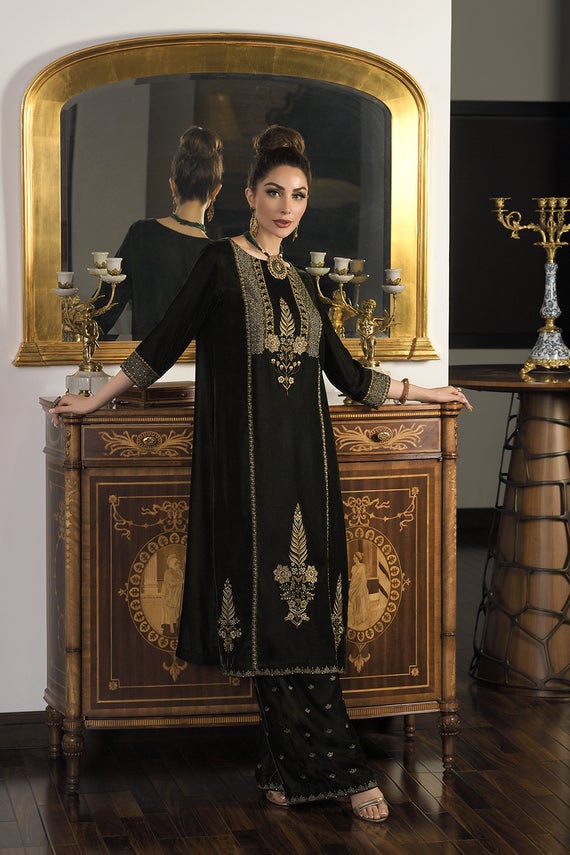 Let's pull up your winter wardrobe with olive color embroidered two-piece dress from luxury pret collection 2022 at sale Shop online now just in PKR:17580 Only.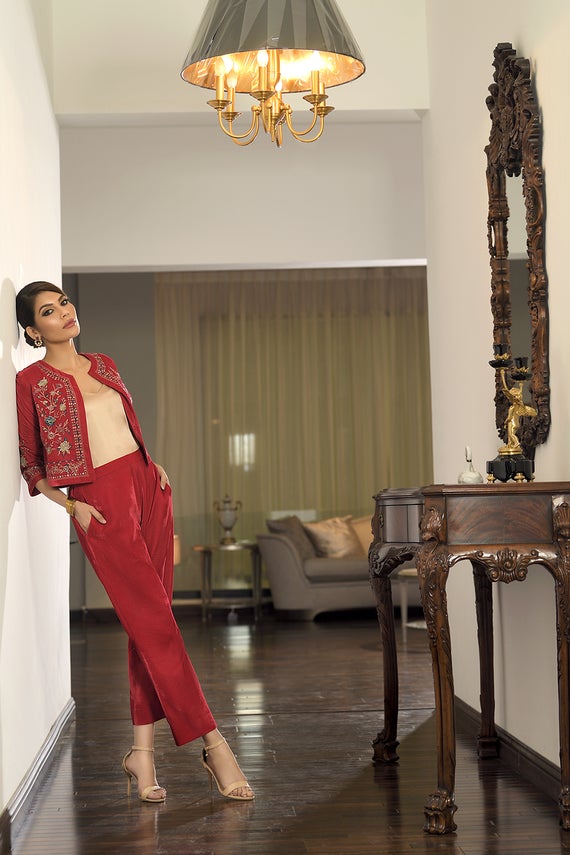 Enhance your charming look with beautiful fuchsia color velvet embroidered jacket with straight pant with pockets available in Rs.14900 only.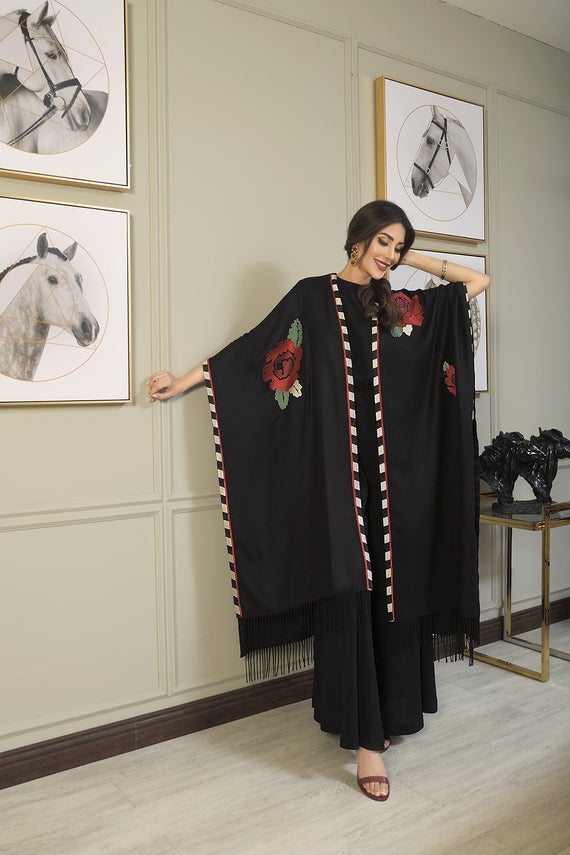 Embroidered One-piece cap shawl in black color, made with wool fabric Available now PKR:9900 only.
Nishat Linen Winter Shirts At Sale Price:
Color selection of the whole collection each dress has been kept special. As you know girls buy a new dress according to dress design and color. That's the main reason behind the special selection of the color scheme of this collection. Nishat linen offers nearly all popular wearing colors on the basis of the popularity and skin color of Pakistani girls.
Most girls have white skin color in Pakistan that's why dark color shades have been kept more in quantity because of dark colors suits on white skin.
Nishat Linen Sale Alert 2022! Buy dresses in Discount Price:
If we talk about the color scheme then we have to appreciate the sale of Nishat Sale 2022. This bumper sale offer has made the price of these expensive dresses 40% off. Yes! Girls you have heard me I'm telling you the best sale offer of a famous textile brand in Pakistan. Nishat linen is offering 40% this New Year 2022.